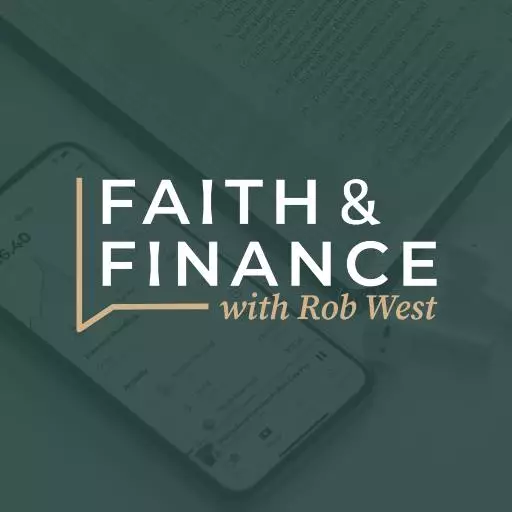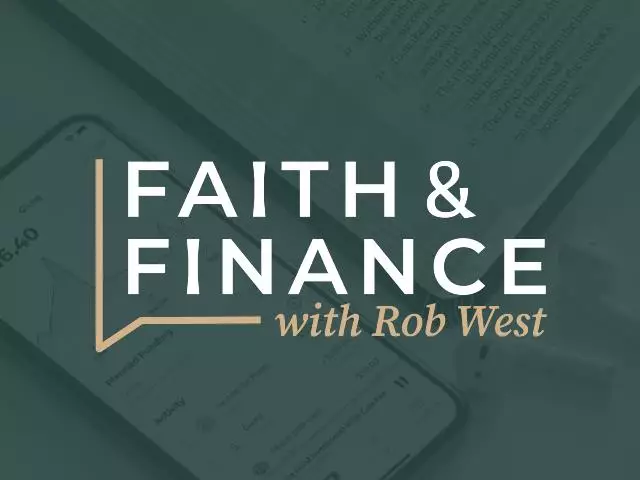 Still a Time for Thanksgiving with Mark Biller
November 16, 2020
Romans 3 has a prescription for difficult times, "We glory in our sufferings, because suffering produces perseverance, perseverance, character, and character, hope. Imagine trying to cope with the difficulties of the covid pandemic without knowing Christ and you quickly see there's much to be grateful for. Today, host Rob West talks with investing expert Mark Biller about staying thankful. Then it's your calls at 800-525-7000.
· We should look to 1 Chronicles 29, which says, "David praised the Lord in the presence of the whole assembly, saying 'Yours, O LORD, is the greatness and the power and the glory and the majesty and the splendor, for everything in heaven and earth is yours.'"
· That gives us confidence that God is still in control. No question that this year has been a tough one. A global pandemic has taken over a million lives, leaving behind grieving family and loved ones. The financial costs are still difficult to fully grasp, with millions still out of work and countless businesses closed forever. Here in the U.S., the scale of the economic disruption has been unlike anything since the Great Depression.
· We don't know what the days ahead hold for the country regarding the coronavirus, and obviously while the election is over, the bitter political division in our country is not. The financial news may be discouraging and the stock market could be volatile. We need to hold on to the Lord's conditional promise from the Sermon on the Mount: "Seek first the Kingdom of God - above all else -, and live righteously, and [the Father] will give you everything you need." (Matthew 6:33 NLT).
· At SMI, we counsel people in the protective money-management principles found in God's word. We're confident that by following them, folks can survive — even thrive — through these uneasy days and through whatever else that may come.
· That starts with having the right motivation: seeing yourself as a steward, a caretaker, of God-given wealth. We find that in 1 Chronicles 29:11-12, "Yours, Lord, is the greatness and the power and the glory and the majesty and the splendor, for everything in heaven and earth is yours."
· It is wise to start with a personalized investing plan. Proverbs 21:5: "The plans of the diligent lead to profit as surely as haste leads to poverty."
· Your investing decisions should be based on "inside-out" thinking that reflects your personal goals and tolerance for risk. That will help you avoid getting distracted by stock tips or reports of what the "smart money" is doing.
· As you plan, it's important to be realistic with your goals. 1 Timothy 6 warns, "Those who want to get rich fall into temptation and a trap and into many foolish and harmful desires that plunge people into ruin and destruction."
· It is important to remain thankful no matter what happens, you must put your confidence in God. When you do that, you'll have no reason to be fearful … and much to be thankful for. 2 Timothy 1:7 says, "For God did not give us a spirit of fear, but of power, love and a sound mind."
Here are a couple of questions we answered from our callers on today's program:
· What is the best financial advisor subscription service?
· Is gold a good investment right now?
Ask your questions at (800) 525-7000 or email them to Questions@MoneyWise.org. Visit our website at MoneyWise.org where you can connect with a MoneyWise Coach, purchase books, and even download free, helpful resources like the MoneyWise app.
Like and Follow us on Facebook at MoneyWise Media for videos and the very latest discussion! Remember that it's your prayerful and financial support that keeps MoneyWise on the air. Help us continue this outreach by clicking the Donate tab at the top of the page.
Featured Resources From MoneyWise

The Secret Slide Money Club 3-Book Kids Series
Author Art Rainer has managed to bring an entertaining element to learning about money management. A fun read for ages 8 – 12, this early-reader fiction provides math problems to solve and giving lessons to learn. It gives parents a solid foundation for talking about money principles and things kids like to be grossed out about, like used chewing gum and stinky body odor. Rainer even congratulates readers halfway through and rewards with unusual money facts. An excellent three-book series, The Secret Slide Money Club will bring fun and laughter as the agents race to save their friend from the stinky Albies, agents of Albatross, while learning how to Give, Save & Live God's way! Request your copy with your gift of $25 or more to MoneyWise. Your generous donation helps expand our outreach to share God's financial principles with others.
Get Yours Today!