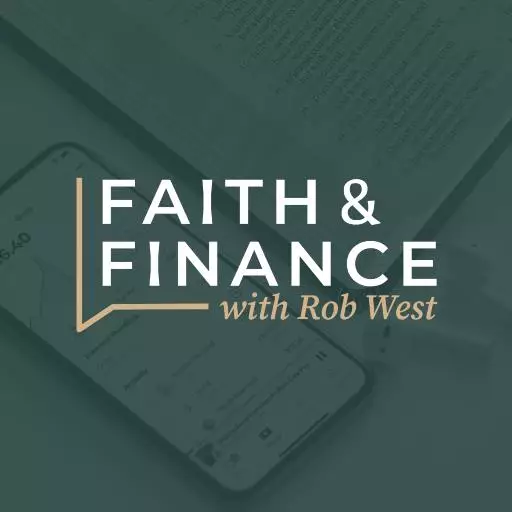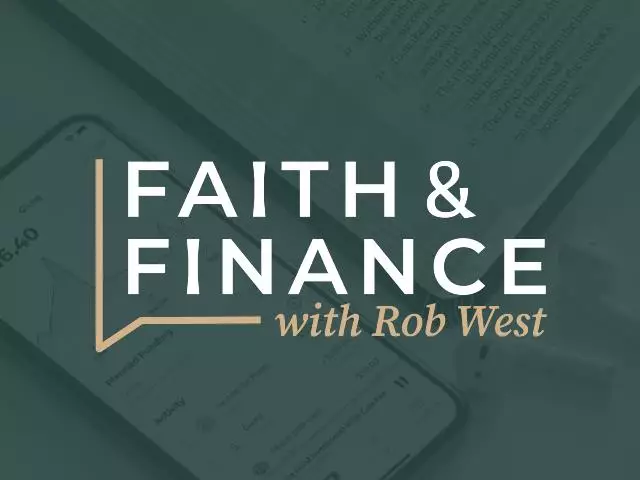 Resolve To Pay Down Debt
January 4, 2021
Congratulations! You made it to 2021! Last year was tough for many people and we all could use a fresh start. How about a New Year's resolution to pay down debt? Think of it as a Christmas present you'll give yourself next December, paying off a credit card or maybe a car loan. Kingdom Advisors President Rob West has some great advice to get started. Then it's your calls at 800-525-7000.
· A lot of people generally wait until a new year to make resolutions. In the West it could have roots in "Watchnight" services held at the end of the year by some Christian denominations. These allow believers to reflect on the past year and perhaps "resolve" to do better in the one ahead. There's also data to show that you're more likely to keep your resolutions if you make them at New Year's, as opposed to other times.
· Three out of 10 people make resolutions each New Year, but by March, only 28-percent of them are still following them strictly. Long term, only about 10 percent of people keep their resolutions.
· But you might increase your odds of being in that group by keeping your resolution "SMART" or S.M.A.R.T. That's short for Specific, Measurable, Attainable, Realistic, and Timely.
· For many people— the thought of getting out of debt is overwhelming, so they don't try, or they give up too easily. But don't think of it that way. Think about debt a little at a time. And we're just talking about consumer debt now, not your mortgage, that's a subject for another day. So, if you can't envision being out of consumer debt by the end of the year, just think about making some amount of progress instead.
· The first thing you need to do is write down all of your debts and their amounts. Gather up all your credit card statements, auto loans, and outstanding bills. Then total it up.
· Now, after you've got your debt totaled up, make a plan to pay it off. Start by figuring out where you can trim spending from your budget to create margin, that's money left over after all necessary spending.
· Now you know how much money you have to attack your debt each month. While still paying the minimum due on each debt, take that "surplus" money and put it toward the smallest debt each month. When that's paid off, take all the surplus money and start paying off the next smallest debt, and so on. This is the "snowball strategy." It starts out slow, but picks up speed. As each debt is paid off, you have more and more money to apply to the remaining debt. It snowballs.
Here are a couple of questions we answered from our callers on today's program:
· My husband and I are very different with spending and saving. One of us spends a lot and we aren't able to save as well as we could. Advice?
· What do you know about index universal life?
· Should we refinance our home? Should we consolidate all of our debt into our home?
Ask your questions at (800) 525-7000 or email them to Questions@MoneyWise.org. Visit our website at MoneyWise.org where you can connect with a MoneyWise Coach, purchase books, and even download free, helpful resources like the MoneyWise app.
Like and Follow us on Facebook at MoneyWise Media for videos and the very latest discussion! Remember that it's your prayerful and financial support that keeps MoneyWise on the air. Help us continue this outreach by clicking the Donate tab at the top of the page.
Featured Resources From MoneyWise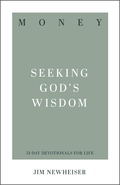 Money: Seeking God's Wisdom 31-Day Devotional
Don't be ruled by external financial pressures and circumstances. Our security is not found in money or possessions. A strong foundation for true financial success usually involves a change in perspective rather than in income. Biblical counselor Jim Newheiser's reflection questions and practical exercises, paired with Scripture's wisdom on financial and work-related topics, point you toward fiscal responsibility on earth and treasure in heaven. In this 31-Day Devotional, biblical counselors and Bible teachers guide you through Scripture passages that speak to specific situations and struggles, inspiring you to apply God's Word to your life in practical ways day after day. Request your copy with your gift of any amount to MoneyWise. Your generous donation helps expand our outreach to share God's financial principles with others.
Get Yours Today!