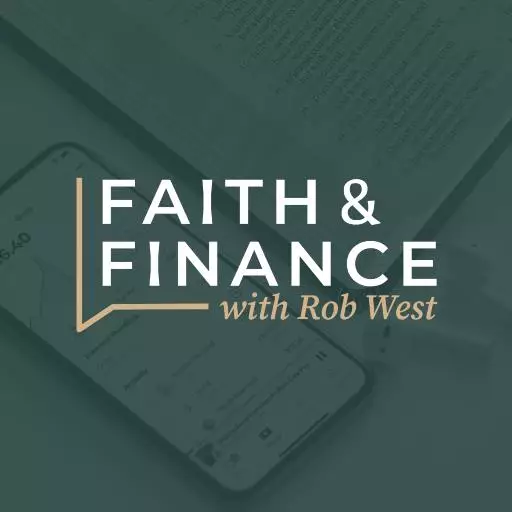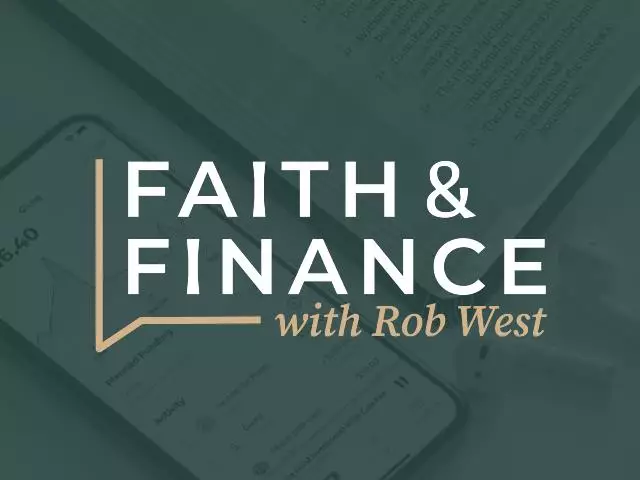 Rebels vs. the Establishment On Wall Street
February 16, 2021
We're all familiar with the account of David versus Goliath in the Bible. A similar story has been taking place on Wall Street but with millions of Davids. Followers of Reddit, a social media discussion site, are buying up shares of troubled companies by the truckload and are causing a panic on Wall Street. Today, Kingdom Advisors President Rob West has the details.
• On the one hand you have a very large group of young, upstart day traders, many of whom are millennials and younger people even down to Generation Z. On the other hand, you have the establishment—professionals who manage large funds also hedge fund operators and "short sellers." This last group are people who basically bet on a company's stock price falling. But these two groups don't get along. Up until now, the "old timers" probably haven't paid much attention to the youngsters. But these young day traders have always had it in for the Wall Street professionals whom they blame for causing big market downturns like we saw in 2008. So they feel they're finally getting some pay back.
• This is all taking place on a certain Reddit page called WallStreetBets which has two million followers. They're able to communicate with each other and to identify struggling companies that are likely targets of the short sellers. The day traders then buy options for those stocks. Options are essentially bets investors put on a stock, allowing them to buy or sell at a certain price. When that happens in large volume it can force the price of a stock up or down. Short sellers are investors who essentially borrow shares at one price hoping the stock's value will fall. When it does, they settle the account at the lower price, keeping the difference as profit. But if the stock's value climbs higher they lose money.
• So the hedge fund guys and the short sellers are losing their shirts right now and driving those stock prices even higher. They have to buy shares themselves to "hedge their bets" and minimize their losses.
• This is happening right now because of technology. Stock trading has undergone a revolutionary, major change by technology. No-fee apps like Robinhood allow armchair investors to use sophisticated tools like options that were once only available to the Wall Street elite. When you add in a platform like Reddit with millions of followers, suddenly a single post can affect the price of a stock.
On today's program we also answer your questions:
• I have a savings account at my bank but hear good things about online banks instead brick-and-mortar ones. I want to improve my yield. What do you think?
• How can I help convince my husband to stick to our budget and to not so frivolously spend the money?
• In case I become disabled or go into a nursing home, what's the best way to enable someone else to manage my CD, for example, or my checking or savings accounts?
• My husband recently passed away. Our house is now in my name due to his death. However, the mortgage is in his name. Since my credit's not good, I know I'll be turned down to refinance. Income is tight. What's my option?
Ask your questions at (800) 525-7000 or email them at questions@moneywise.org. Visit our website at moneywise.org where you can connect with a MoneyWise Coach, purchase books, and even download free, helpful resources.
Like and Follow us on Facebook at MoneyWise Media for videos and the very latest discussion! Remember that it's your prayerful and financial support that keeps MoneyWise on the air. Help us continue this outreach by clicking the Donate tab at the top of the page.
Featured Resources From MoneyWise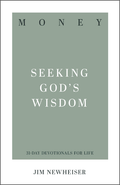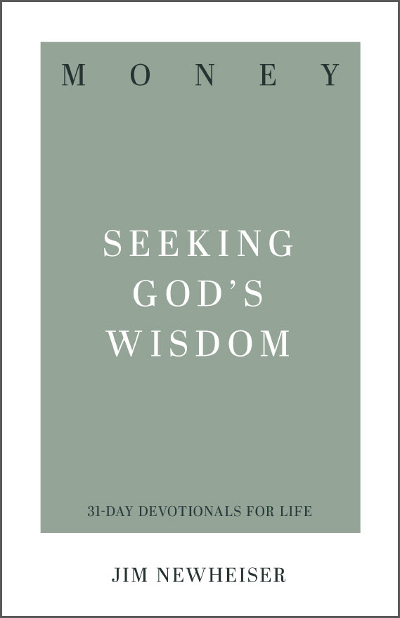 Money: Seeking God's Wisdom 31-Day Devotional
Don't be ruled by external financial pressures and circumstances. Our security is not found in money or possessions. A strong foundation for true financial success usually involves a change in perspective rather than in income. Biblical counselor Jim Newheiser's reflection questions and practical exercises, paired with Scripture's wisdom on financial and work-related topics, point you toward fiscal responsibility on earth and treasure in heaven. In this 31-Day Devotional, biblical counselors and Bible teachers guide you through Scripture passages that speak to specific situations and struggles, inspiring you to apply God's Word to your life in practical ways day after day. Request your copy with your gift of any amount to MoneyWise. Your generous donation helps expand our outreach to share God's financial principles with others.
Get Yours Today!