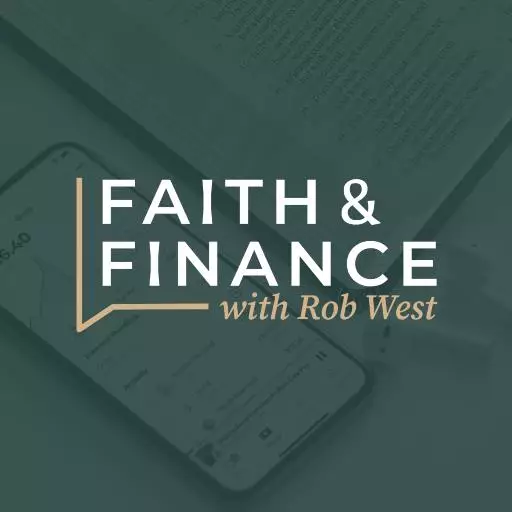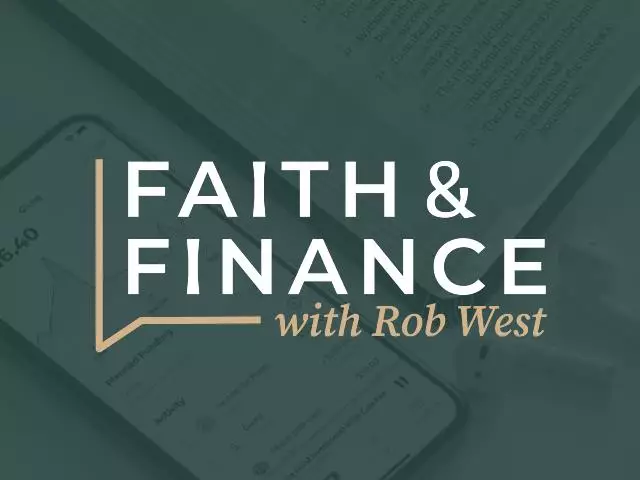 Rainy Day Umbrella Insurance
December 5, 2020
They say when it rains, it pours. That's fine if the lawn needs watering, but not so much if someone sues you. Could you use an umbrella insurance policy? Many homeowners fail to take advantage of coverage that protects their assets from catastrophic lawsuits. Today, financial planner and teacher Rob West has the info you need on this overlooked form of insurance. Then it's your calls at 800-525-7000.
• An umbrella policy gives you extra liability coverage for you and your family, beyond what you have with your homeowner's and auto insurance policies.
• And does everyone need it? Maybe not. But more people than you might expect. If you've been working hard to build up assets, in your retirement fund, and the equity in your home, it's possible you could reach the million dollar mark someday, even if you're not there yet. And a civil judgement could be against future earnings, so that's something to consider.
• A lot of folks might think those assets are protected from lawsuits, but there are limitations. In many states, your home is protected from lawsuits and creditors, but not all. For example, New Jersey and Pennsylvania have no homestead protection.
• Also, most employer sponsored retirement plans, like a 401k, have immunity from lawsuits and creditors under the Employee Retirement Income Security Act, or ERISA. But non-ERISA plans, like traditional or Roth IRAs, don't have the same level of protection. So those are both reasons to consider an umbrella policy.
• Umbrella policies are quite reasonable. For up to $1 million in coverage, you'll probably pay $150 to $300 a year. You might even find it cheaper if you have an independent insurance agent shop around for you.
• There's no deductible with an umbrella insurance policy. Of course, you would pay the deductible for your homeowner's or auto insurance policy, but then the umbrella policy kicks in and pays all the rest.
Here are some questions we answered from our callers on today's program:
• My husband and I have savings in an account that we were planning on using on a home. We are now considering going into the mission field within the next 5 years. Should we wait to purchase a home?
• I opened a Roth IRA. How do taxes work with these?
• I am making some improvements on my home. One creditor offers a loan with no payments for 5 years. How can they do this? It is too good to be true?
• If you can save a percent, should you refinance? I only have 8 years left to pay it off.
• I am a schoolteacher and I am planning my retirement. Is having a 403B the best plan for me for retirement?
• My husband and I purchased a timeshare 30 years ago. Is there a cost effective way to get out of this?
Ask your questions at (800) 525-7000 or email them at questions@moneywise.org. Visit our website at moneywise.org where you can connect with a MoneyWise Coach, purchase books, and even download free, helpful resources.
Like and Follow us on Facebook at MoneyWise Media for videos and the very latest discussion! Remember that it's your prayerful and financial support that keeps MoneyWise on the air. Help us continue this outreach by clicking the Donate tab at the top of the page.
Featured Resources From MoneyWise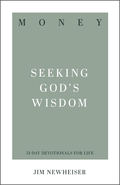 Money: Seeking God's Wisdom 31-Day Devotional
Don't be ruled by external financial pressures and circumstances. Our security is not found in money or possessions. A strong foundation for true financial success usually involves a change in perspective rather than in income. Biblical counselor Jim Newheiser's reflection questions and practical exercises, paired with Scripture's wisdom on financial and work-related topics, point you toward fiscal responsibility on earth and treasure in heaven. In this 31-Day Devotional, biblical counselors and Bible teachers guide you through Scripture passages that speak to specific situations and struggles, inspiring you to apply God's Word to your life in practical ways day after day. Request your copy with your gift of any amount to MoneyWise. Your generous donation helps expand our outreach to share God's financial principles with others.
Get Yours Today!