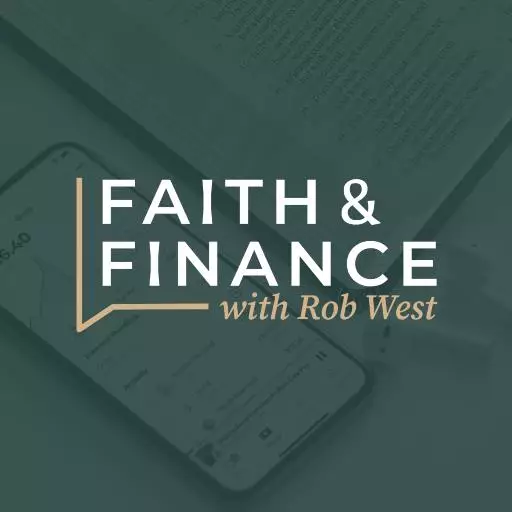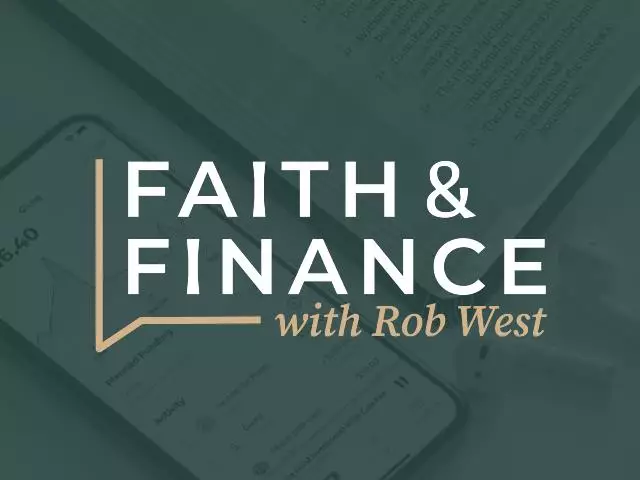 Pride: The Deadliest Deadly Sin?
December 7, 2020
It's no wonder that pride is often first in the list of seven deadly sins. It puts us above God. That's spiritually disastrous, but adding insult to injury, it can also affect your money. Pride is also the sin that tells you you don't have it. It's easy to see in others not so much in ourselves. First up today, financial planner and teacher Rob West tells us how that can affect your finances. Then we take your calls at 800-525-7000.
· There are many reasons that priced is harmful to our finances, but certainly an important one involves accountability. It's difficult to avoid impulse buying, to stay on budget and to be generous if we're going it alone.
· That's why it's crucial to have an "accountability partner" that you answer to about how you're using money. If you're married the first choice is obviously your spouse, but you could also have a trusted financial advisor in that role.
· Proverbs 12 we find this, "To accept correction is wise, to reject it is foolish. Fools think they know what is best, but a sensible person listens to advice."
· Proverbs 1:5 reads, "A wise man will hear and increase in learning, and a man of understanding will acquire wise counsel."
· What makes pride even more dangerous is that it's often combined with another negative attitude, stubbornness.
· It is vital to study God's Word and learn what it says about wise decision-making and what our role is in relation to God's. Wise counsel is always based on the acceptance that God owns everything. The more you study Scripture the better you'll be able to know what advice is godly and what isn't.
· We have to be on guard against success. It's easy for pride to take hold when we land a big deal, or get a raise, or even when paying off that last credit or finally being able to burn the mortgage.
· Pride tells us that we're responsible for those financial victories, that they're because of something we've done, rather than God's provision.
· Another dangerous area is lifestyle. Pride causes us to spend beyond our means for any number of reasons because we feel we "deserve" it, or to impress people rather than being a faithful steward.
Here are a couple of questions we answered from our callers on today's program:
· How much should I daughter be saving while she is paying off her student loans?
· My son wants to buy a house soon. Is there any way to lock in an interest rate now for future use?
· I have a US savings bond for my daughter. What should I do with it?
· I am semi retired and live along. My home is too big for me and I would like to rent out the basement. I need to make improvements on it before I can rent it. What is the best way to do this?
· Do you agree with Dave Ramsey on the Growth Stock Mutual Fund? If so, how do you get started with this?
Ask your questions at (800) 525-7000 or email them to Questions@MoneyWise.org. Visit our website at MoneyWise.org where you can connect with a MoneyWise Coach, purchase books, and even download free, helpful resources like the MoneyWise app.
Like and Follow us on Facebook at MoneyWise Media for videos and the very latest discussion! Remember that it's your prayerful and financial support that keeps MoneyWise on the air. Help us continue this outreach by clicking the Donate tab at the top of the page.
Featured Resources From MoneyWise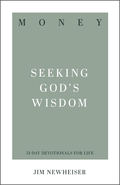 Money: Seeking God's Wisdom 31-Day Devotional
Don't be ruled by external financial pressures and circumstances. Our security is not found in money or possessions. A strong foundation for true financial success usually involves a change in perspective rather than in income. Biblical counselor Jim Newheiser's reflection questions and practical exercises, paired with Scripture's wisdom on financial and work-related topics, point you toward fiscal responsibility on earth and treasure in heaven. In this 31-Day Devotional, biblical counselors and Bible teachers guide you through Scripture passages that speak to specific situations and struggles, inspiring you to apply God's Word to your life in practical ways day after day. Request your copy with your gift of any amount to MoneyWise. Your generous donation helps expand our outreach to share God's financial principles with others.
Get Yours Today!