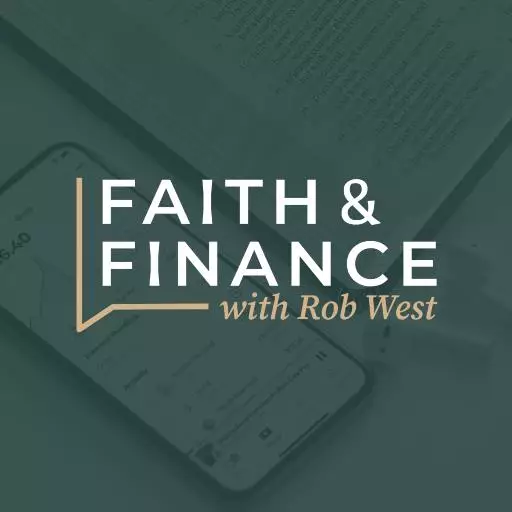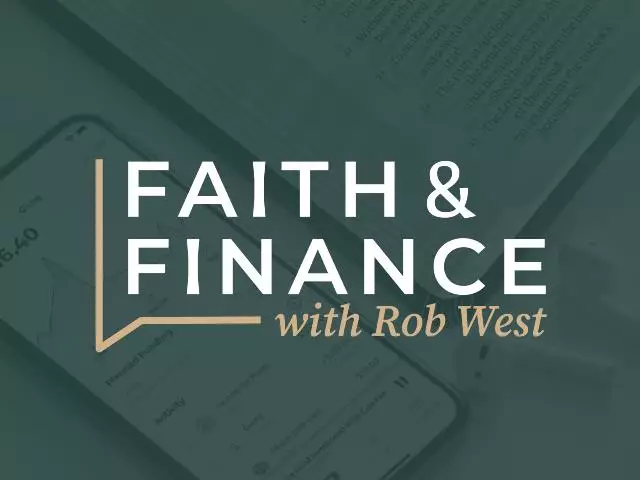 Little Known Credit Bureaus
September 15, 2020
How many times have you heard the phrase, "The three credit reporting bureaus" on this program and elsewhere? Did you know there are at least 10 of them monitoring your transactions? It's true, and odds are you've never heard of most of them—but they know all about you. Today, on MoneyWise, Kingdom Advisors President Rob West reveals all kinds of credit bureaus keeping tabs on you.
• Why in the world do we need 10 or more credit bureaus? Because most of them try to cater to different lender needs. The "Big Three," Experian, Transunion, and Equifax, are general in nature. They monitor how you handle transactions of credit cards, mortgages, auto loans, etc. The others are what we might call "boutique bureaus" with a highly specific client base. They look at other areas of your day-to-day transactions. Many of these use different formulas and scoring ranges to determine your credit worthiness.
• SageStream received publicity recently when an individual in North Carolina having a FICO score around 800 was turned down for a car loan. FICO-wise that's an extremely high score. But that person's SageStream score was in the 600s.
• ChexSystems and Certegy Check Services monitor your checking account. The "Big Three" don't report overdrafts unless they go to a collection agency, so banks use ChexSystems and Certegy to see if you're an overdraft risk and whether they should let you open a checking account.
• Innovis is sometimes called "the fourth credit bureau" because it collects similar information to the Big Three. But Innovis also reports on things like rent payments, utility bills, and even magazine subscriptions.
• Clarity Services is another. It's owned by Experian and focuses on individuals and businesses looking for alternative financing, otherwise known as the "sub-prime" market—things like payday loans (which are horrible and you should never apply for one) and other check-cashing services.
• A similar "boutique bureau" is Teletrack which reports to sub-prime credit card issuers, rent-to-own businesses, and furniture stores…more places where you don't want to apply for credit.
• Finally, there's Credco. Of all 10 credit bureaus we've named, this one might have the most impact on your FICO score because it combines all of your transactions from the Big Three into one report. So very little is missed. Credco looks at property ownership, loan obligations, legal filings (including liens and judgments), rental applications, collection accounts, and even whether you're up to date on child support.
• As long as you pay all of your bills on time and keep your credit balances low—below 30% of your available credit (or better yet, have no balance at all)—you shouldn't worry about credit bureaus accurately reporting your transactions.
• Here are the websites for the referenced credit reporting bureaus: Equifax, Transunion, Experian, SageStream, ChexSystems, Certegy Check Services, Innovis, Clarity Services, Teletrack, Credco.
Here are just a couple of questions answered from our callers on today's program:
• What can you tell me about HELOCS—home equity lines of credit? Are these a scam?
• Virtual credit cards. Regarding online purchases, for example, how are returns handled? What do you think of these?
Ask your questions at (800) 525-7000 or email them at questions@moneywise.org. Visit our website at moneywise.org where you can connect with a MoneyWise Coach, purchase books, and even download free, helpful resources.
Like and Follow us on Facebook at MoneyWise Media for videos and the very latest discussion! Remember that it's your prayerful and financial support that keeps MoneyWise on the air. Help us continue this outreach by clicking the Donate tab at the top of the page.
Featured Resources From Faith & Finance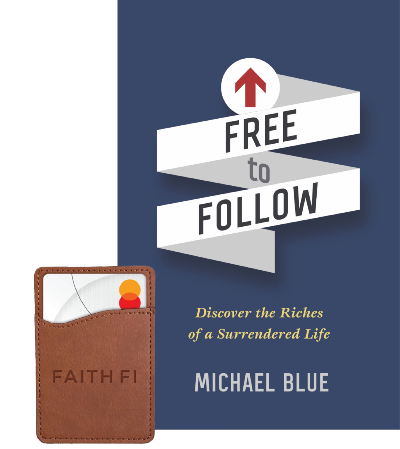 The Free to Follow Package
Free to Follow is a call to surrender everything to Jesus and start following in his way. It takes us in-depth into what the Bible says about money and possessions and offers the challenge to rid ourselves of any baggage in how we view and use money. Ultimately, Free to Follow is a call to hunger after God that results in freedom and joy. This package also includes the new FaithFi phone wallet as a convenient reminder to integrate your faith and finances in daily money decisions! This high-quality, brown leatherette, RFID-protected wallet sticks to the back of your phone and can securely hold up to three cards. Request the Free to Follow Package with your gift of any amount to FaithFi. Your generous donation helps expand our outreach to share God's financial principles with others.
Request Yours