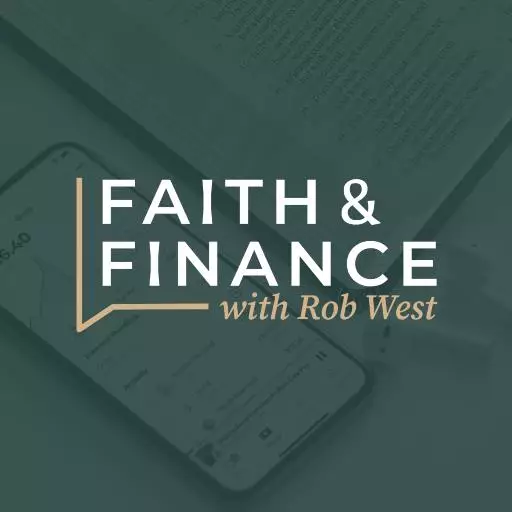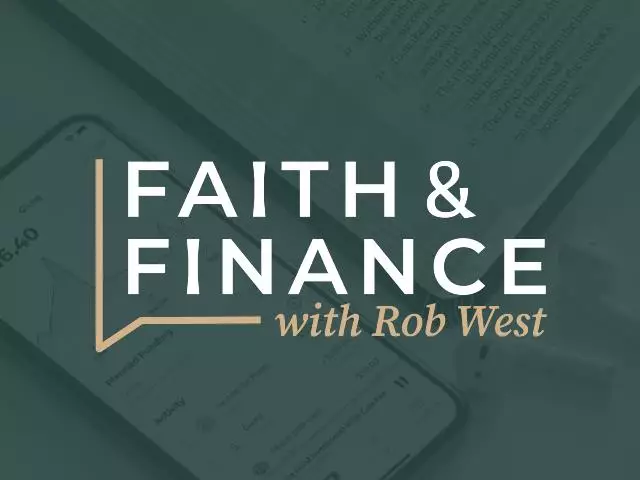 It's About God, Not Politics with Jerry Bowyer
February 11, 2021
There's a record of Abraham negotiating with God about the destruction of Sodom in Genesis 18. "Then he said, 'May the Lord not be angry, but let me speak just once more. What if only ten can be found there?' He answered, 'For the sake of ten, I will not destroy it.'"

What lessons might that passage hold for us today? And how does it tie into today's political climate. Rob West and Steve Moore are joined by economist Jerry Bowyer to explore that. Jerry Bowyer is the chief economist at Vident Financial and a regular contributor on the Fox Business Channel. You can read his commentaries at TownHall.com. The answer, they suggest, is that it's really all about God, and not about politics. Here's what they cover:
· The role of politics in economics
· A Christians view politics and how much importance should it have
· How we should treat others who differ from us politically
· What God's Word can teach us about partisan politics
· How we should respond when there's a change of power in Washington and one group cheers while the other group thinks, "We're doomed!"
· Where to find hope today regardless of political party or preference
Next, Rob and Steve answer some questions from our listeners:
· I have a stock that I purchased in 1999 as part of my IRA. It is now only worth a few cents per share. Is it even possible to sell this given that it's worth so little? If so, can I write it off as a loss on my taxes?
· I have enough in my emergency savings to pay for a home renovation. Should I use the savings to pay for it? Or should I borrow to handle this?
· My wife works for a financial institution and, as such, she is under specific regulations about buying and selling stocks. Can I bypass those regulations by using a different financial institution or app? And will I get her in trouble if I do?
If you have a question you'd like to ask on the program, call (800) 525-7000 or email Questions@MoneyWise.org. Want to connect with a MoneyWise Coach, purchase books, or download the free MoneyWise app? Just visit our website at MoneyWise.org
Like and Follow us on Facebook at MoneyWise Media for videos and the very latest discussion! Remember that it's your prayerful and financial support that keeps MoneyWise on the air. Help us continue this outreach by clicking the Donate tab at the top of the page.
Featured Resources From MoneyWise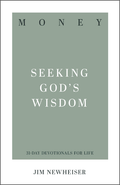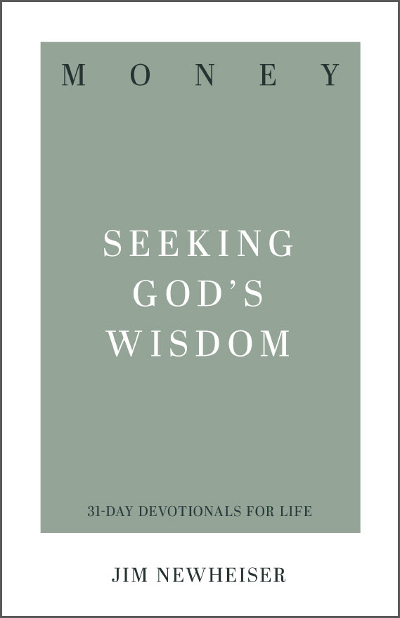 Money: Seeking God's Wisdom 31-Day Devotional
Don't be ruled by external financial pressures and circumstances. Our security is not found in money or possessions. A strong foundation for true financial success usually involves a change in perspective rather than in income. Biblical counselor Jim Newheiser's reflection questions and practical exercises, paired with Scripture's wisdom on financial and work-related topics, point you toward fiscal responsibility on earth and treasure in heaven. In this 31-Day Devotional, biblical counselors and Bible teachers guide you through Scripture passages that speak to specific situations and struggles, inspiring you to apply God's Word to your life in practical ways day after day. Request your copy with your gift of any amount to MoneyWise. Your generous donation helps expand our outreach to share God's financial principles with others.
Get Yours Today!