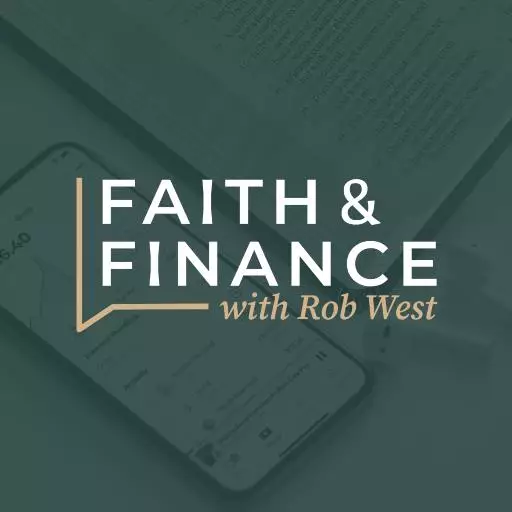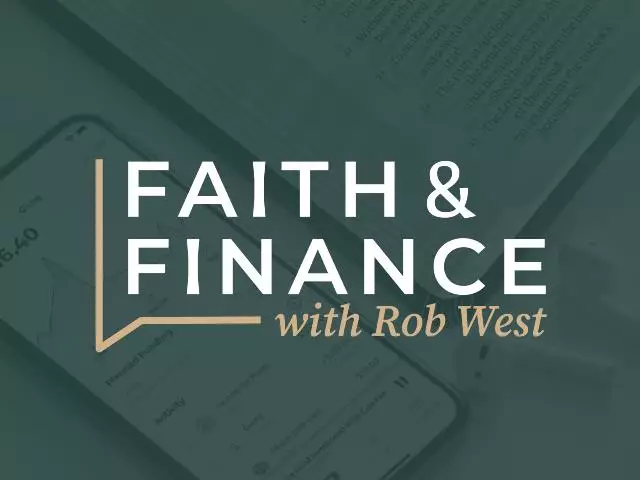 Giving - It's Not About the Money
June 23, 2020
"For I was hungry and you gave me food, I was thirsty and you gave me drink, I was a stranger and you welcomed me." Jesus' words in Matthew 25 reveal the eternal reward for generosity. Surveys show that Christians are generous people and this often involves money. Today, financial planner and teacher Rob West reveals what's really behind our decision to "give unto others."
• Obviously, we give out of obedience. The Bible is clear that we are to be generous, and Christians know this. We also know that we should give out of a sense of gratitude for what God has already given us. Keeping those two things in mind helps us to give for the right reason, as Paul directs in 2 Corinthians 9:7, "Each one must give as he has decided in his heart, not reluctantly or under compulsion, for God loves a cheerful giver."
• Giving actually breaks the power of money and possessions that can make us greedy. It's interesting that secular studies have begun to point this out—that generous people are happier people. Of course, the Bible has stated this plainly for thousands of years. Proverbs 22:9 reads, "Whoever has a bountiful eye will be blessed, for he shares his bread with the poor." God obviously cares for the poor and needy, but that's not the only reason he commands us to be generous. He does so because He knows it's good for us and believers know that as well.
• Giving is a form of worship. It's every bit as worship as is singing songs of praise. And Christians know that they are to give all of themselves. Paul tells us in Romans 12:1, "Therefore, I urge you, brothers and sisters, in view of God's mercy, to offer your bodies as a living sacrifice, holy and pleasing to God—this is your true and proper worship."
• Finally, giving helps us to become more like Jesus, which is the goal of every Christian.
• Here's the link to the study about generosity: https://www.sciencedaily.com/releases/2017/07/170711112441.htm
On today's program we also answer your questions:
• We have two houses. One is paid for. Should we sell the paid-for one to pay off the other? Or should we rent the one to help pay off the outstanding debt on the other house? We need to do this because we need a buy yet another home—a single-story house to actually live in.
• Should I pay off my mortgage? I've saved up enough money to almost pay it off. I'm going to retire in 3 years and we don't want to stay in this current home. Are there advantages or disadvantages?
• Should we tithe our COVID-19 stimulus check?
Ask your questions at (800) 525-7000 or email them at questions@moneywise.org. Visit our website at moneywise.org where you can connect with a MoneyWise Coach, purchase books, and even download free, helpful resources.
Like and Follow us on Facebook at MoneyWise Media for videos and the very latest discussion! Remember that it's your prayerful and financial support that keeps MoneyWise on the air. Help us continue this outreach by clicking the Donate tab at the top of the page.
Featured Resources From Faith & Finance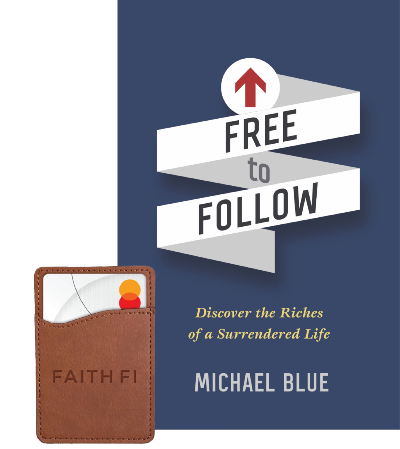 The Free to Follow Package
Free to Follow is a call to surrender everything to Jesus and start following in his way. It takes us in-depth into what the Bible says about money and possessions and offers the challenge to rid ourselves of any baggage in how we view and use money. Ultimately, Free to Follow is a call to hunger after God that results in freedom and joy. This package also includes the new FaithFi phone wallet as a convenient reminder to integrate your faith and finances in daily money decisions! This high-quality, brown leatherette, RFID-protected wallet sticks to the back of your phone and can securely hold up to three cards. Request the Free to Follow Package with your gift of any amount to FaithFi. Your generous donation helps expand our outreach to share God's financial principles with others.
Request Yours