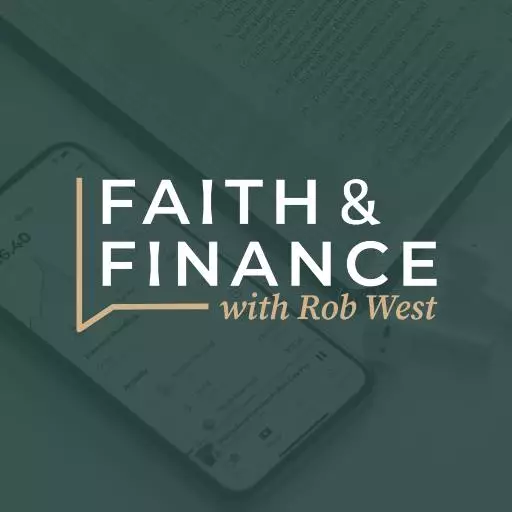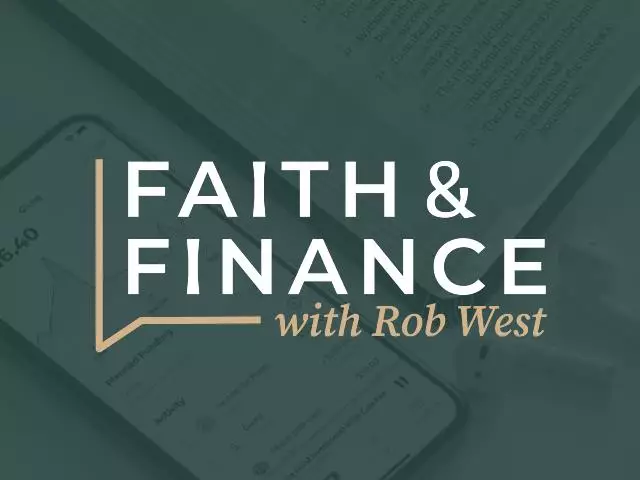 Facing Life's Storms with Howard Dayton
November 18, 2020
In John 16, Jesus tells us where to put our hope, "In me you may have peace. In the world you will have tribulation. But take heart; I have overcome the world." Christ offers us eternal bliss in heaven, but that doesn't mean we won't have troubles in this world. Today, host Rob West welcomes Compass founder and author Howard Dayton for a hopeful message about life's difficulties. Then it's your calls at 800-525-7000.
· Some challenges build slowly and can be anticipated, others appear without warning. Some are resolved quickly; others are chronic. Some reflect the consequences of our actions; others are completely beyond our control. Some crises impact an entire nation; others are isolated to us as individuals.
· Surveys reveal that many marriages simply don't survive the stress of financial storms. I call these challenges the "storms of life." But you have to remember that whatever storm you face, you don't face it alone. Jesus Christ is with you every step of the way.
· First John 4:8 sums up God's very nature: "God is love." God loves you, and throughout your whole life. He remains intimately involved with you as an individual.
· And God has a purpose in allowing us to experience difficulties.
· God uses difficult, sometimes heartbreaking times to mature us in Christ. In James 1 we find, "Consider it pure joy, my brothers, whenever you face trials of many kinds, because you know that the testing of your faith develops perseverance. Perseverance must finish its work so that you may be mature and complete, not lacking anything."
· God makes no mistakes. He knows exactly what He wants us to become, and also knows exactly what's necessary to produce that result in our lives.
· The first and most important thing we must do is trust in the Lord. In Isaiah 26 we find, "You will keep in perfect peace those whose minds are steadfast, because they trust in you."
· If your crisis involves money, the first thing you must do is get your financial house in order.
· The key to solving your financial problems is learning and applying God's way of handling money. It truly is that simple. You can learn exactly how to do that in Your Money Counts.
· The most important thing not to do is allow your fear to dictate your actions, specifically in the area of giving.
· That's how we must act when facing difficulties. Don't allow a crisis or a pending crisis keep you from remaining generous. You may not be able to give as much as you have in the past, but still give.
Here are a couple of questions we answered from our callers on today's program:
· We had a HELOC and refinanced 10 years ago. When we did this, they restructured our loan so we would have two mortgages. We just found out that the HELOC wasn't included when we restructured. We now have three mortgages. Advice on what to do?
Ask your questions at (800) 525-7000 or email them to Questions@MoneyWise.org. Visit our website at MoneyWise.org where you can connect with a MoneyWise Coach, purchase books, and even download free, helpful resources like the MoneyWise app.
Like and Follow us on Facebook at MoneyWise Media for videos and the very latest discussion! Remember that it's your prayerful and financial support that keeps MoneyWise on the air. Help us continue this outreach by clicking the Donate tab at the top of the page.
Featured Resources From MoneyWise

The Secret Slide Money Club 3-Book Kids Series
Author Art Rainer has managed to bring an entertaining element to learning about money management. A fun read for ages 8 – 12, this early-reader fiction provides math problems to solve and giving lessons to learn. It gives parents a solid foundation for talking about money principles and things kids like to be grossed out about, like used chewing gum and stinky body odor. Rainer even congratulates readers halfway through and rewards with unusual money facts. An excellent three-book series, The Secret Slide Money Club will bring fun and laughter as the agents race to save their friend from the stinky Albies, agents of Albatross, while learning how to Give, Save & Live God's way! Request your copy with your gift of $25 or more to MoneyWise. Your generous donation helps expand our outreach to share God's financial principles with others.
Get Yours Today!