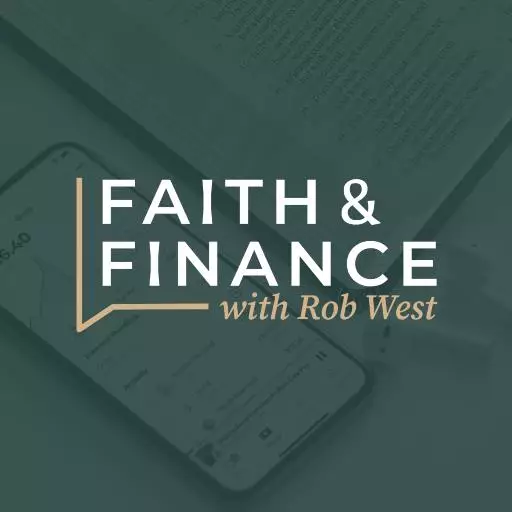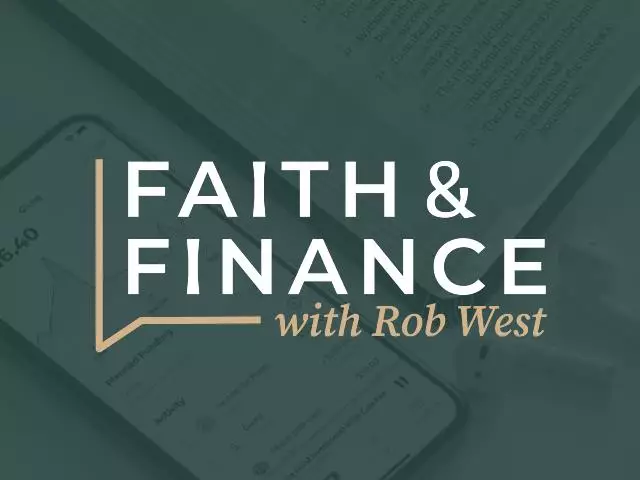 A Money Transformation with Ron Blue
December 14, 2020
Believers know their lives changed after accepting Christ and studying God's Word. But many may not realize that money plays a big role in that transformation. God uses money to shape our character no matter how we use it. But trust me, handling finances His way is always better. Today, Kingdom Advisors President Rob West talks with financial expert Ron Blue about that then it's your calls at 800-525-7000. Ron Blue, is the founder of Kingdom Advisors and has written a shelfful of books about handling finances God's way.
· Ron Blue talks about his journey of becoming a financial advisor and how it has given him a front row seat to God's work redemption and restoration in and through people's lives. He said "Prior to this journey, I never imagined the freedom, transformation, and renewal that can come from embracing God's truths and God's reality about money."
· He said he has seen men and women alike grow to where they began to think, act, and communicate differently about money. This change happened from the inside out.
· They began to live as stewards, believing the reality that God owns it all.
· They surrendered their dependence on money for success, security, or significance.
· They allowed God to solve their money problem by first aligning their heart more closely to His.
· They answered the question of "How much is enough?" by coming to believe their resources are God's perfect provision for right now.
· They began to give generously, watching God do powerful things in their life and in the life of the receiver.
· They began to walk in faith, boldly pursuing God-given financial goals.
· It strengthened marriages as couples talked freely, coming to unity in their beliefs about money.
· And it even affected the next generation as they taught their children to hold money with an open hand, delighting in the possibilities of biblical financial stewardship.
· "Do not be conformed to this world, but be transformed by the renewing of your mind, so that you may prove what the will of God is, that which is good and acceptable and perfect."
· When you begin to follow God's financial principles, you'll have the opportunity to consider, decide, and stand firm on your own personal convictions about money. When we become men and women of conviction, led by faith, we also become salt and light in the world. Money is one of the most profound mechanisms by which we can reflect God's glory on a darkened world.
· A few rules to follow when beginning your journey with what the Bible says about money:
· Spend less than you earn, otherwise your finances will be in shambles
· Give generously
· Avoid debt, the debtor is slave to the lender
· Maintain financial margin, that means an emergency fund, and
· Set long-term goals
Here are a couple of questions we answered from our callers on today's program:
· My husband is retired and I am still working. We have an income property that we have owned for about 10 years. My brother has been renting it, but we are thinking about selling it. What should we anticipate if we sell the property?
· My mom is 91 and I am her power of attorney. She has quite a bit of assets. What is your opinion on freezing her credit?
Ask your questions at (800) 525-7000 or email them to Questions@MoneyWise.org. Visit our website at MoneyWise.org where you can connect with a MoneyWise Coach, purchase books, and even download free, helpful resources like the MoneyWise app.
Like and Follow us on Facebook at MoneyWise Media for videos and the very latest discussion! Remember that it's your prayerful and financial support that keeps MoneyWise on the air. Help us continue this outreach by clicking the Donate tab at the top of the page.
Featured Resources From MoneyWise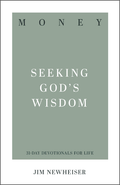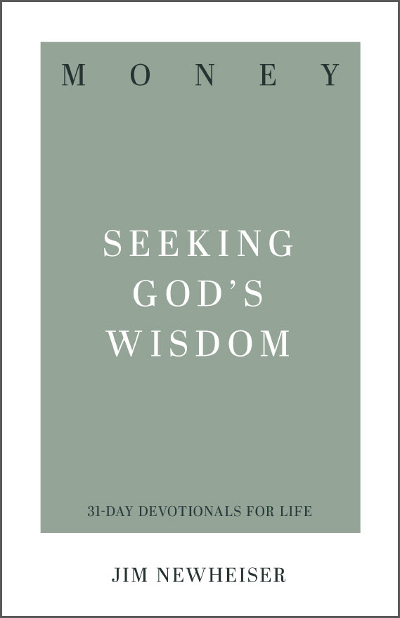 Money: Seeking God's Wisdom 31-Day Devotional
Don't be ruled by external financial pressures and circumstances. Our security is not found in money or possessions. A strong foundation for true financial success usually involves a change in perspective rather than in income. Biblical counselor Jim Newheiser's reflection questions and practical exercises, paired with Scripture's wisdom on financial and work-related topics, point you toward fiscal responsibility on earth and treasure in heaven. In this 31-Day Devotional, biblical counselors and Bible teachers guide you through Scripture passages that speak to specific situations and struggles, inspiring you to apply God's Word to your life in practical ways day after day. Request your copy with your gift of any amount to MoneyWise. Your generous donation helps expand our outreach to share God's financial principles with others.
Get Yours Today!