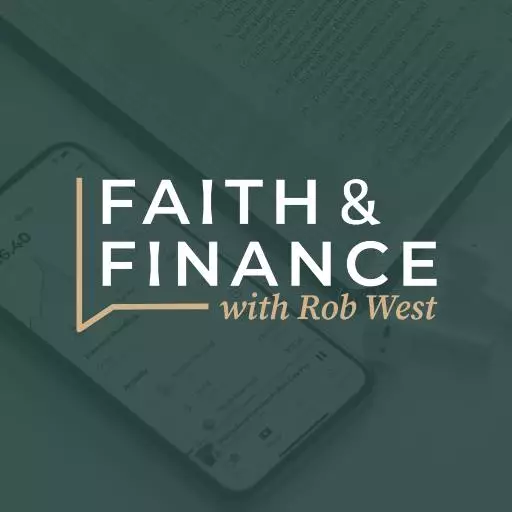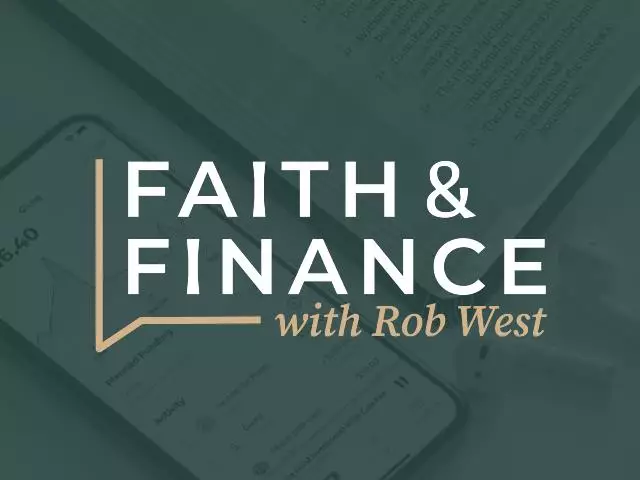 7 Things Not to Do in Uncertain Times
August 27, 2020
We've all experienced uncertainty in our lives and the anxiety and worry it causes. In these times it's important to keep a clear head and to avoid making common mistakes with your money. When fear of the unknown grips us, it's natural to question the financial decisions we've made. Today, Kingdom Advisors President Rob West tells us how to steer clear of the pitfalls ahead.
• Ron Blue and Howard Dayton both shared what they think are the seven most common money mistakes people make when things look bleak.
• (1) Responding out of fear. Even though it says to "fear not" over 300 times in God's Word, unfortunately fear can lead to irrational thinking and ultimately to irrational behavior.
• (2) Focusing on what you can't control. You can't control the Federal Reserve, the stock market, or the GDP. But you can control what God provides you to steward and manage.
• (3) Watching the daily moves of your investment accounts. Don't fixate on the daily headlines as that's detrimental to your decision-making process. Balance watching the news by focusing every single day on your Bible study.
• (4) Cutting your giving. Unfortunately, one of the first areas many people cut during times of uncertainty is giving. Instead, trust God as an act of obedience and worship, even in a difficult time.
• (5) Veering off your long-term spending plan. Planning helps us make better short-term decisions. A long-term perspective of our finances can be interpreted as an eternal perspective. Generally, we shouldn't have to change in times of uncertainty because we have a plan that anticipates that uncertainty.
• (6) Hiding from your creditors. Sometimes, when we face financial challenges, we may not want to deal with creditors. We avoid the phone calls and we certainly don't reach out to the creditor directly. This is something we want to avoid doing. So take the initiative! It pleases the Lord when we openly communicate with our creditors.
• (7) Ignoring what God may be saying to you. Spend time with Him and listen for His guidance and wisdom. We have daily opportunities to be salt and light to the world. Pay attention and trust Him in your daily actions and decisions.
• The best plan is placing your faith in the eternal God who created everything and has all wisdom and knowledge. He has your best interests at heart. Study his Word and spend time with Him.
Here are some questions we answered from our callers on today's program:
• What can you tell me about leasing vs. buying a car?
• Is there a way to make an HSA compatible with Christian health cost sharing ministries?
• I'm a pastor and am looking to get a 2nd or 3rd revenue stream (not to get rich). What would you recommend? What about the "passive income" route?
Ask your questions at (800) 525-7000 or email them at questions@moneywise.org. Visit our website at moneywise.org where you can connect with a MoneyWise Coach, purchase books, and even download free, helpful resources.
Like and Follow us on Facebook at MoneyWise Media for videos and the very latest discussion! Remember that it's your prayerful and financial support that keeps MoneyWise on the air. Help us continue this outreach by clicking the Donate tab at the top of the page.
Featured Resources From MoneyWise

The Secret Slide Money Club 3-Book Kids Series
Author Art Rainer has managed to bring an entertaining element to learning about money management. A fun read for ages 8 – 12, this early-reader fiction provides math problems to solve and giving lessons to learn. It gives parents a solid foundation for talking about money principles and things kids like to be grossed out about, like used chewing gum and stinky body odor. Rainer even congratulates readers halfway through and rewards with unusual money facts. An excellent three-book series, The Secret Slide Money Club will bring fun and laughter as the agents race to save their friend from the stinky Albies, agents of Albatross, while learning how to Give, Save & Live God's way! Request your copy with your gift of $25 or more to MoneyWise. Your generous donation helps expand our outreach to share God's financial principles with others.
Get Yours Today!