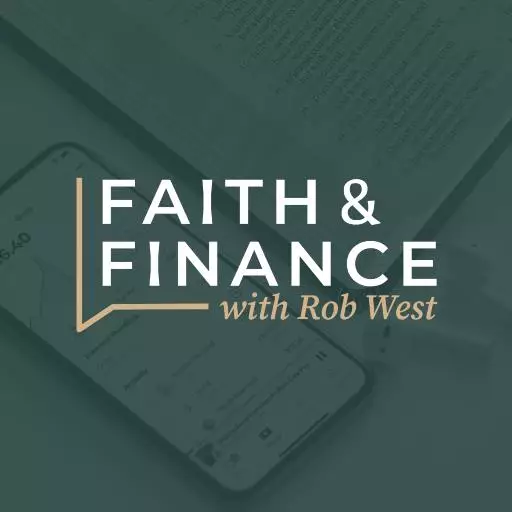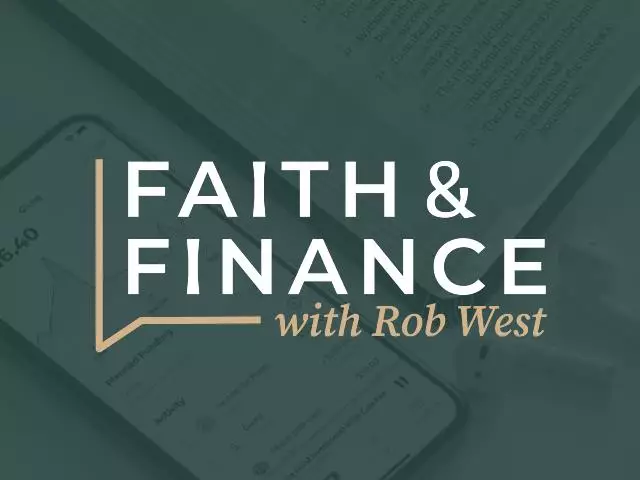 10 Financial Moves for 2021 with Mark Biller
December 17, 2020
It won't take much for the new year to be an improvement, especially if you plan now to fine tune your finances. Rob West and Steve Moore sit down with investing expert Mark Biller to find out how. Mark is the executive editor at Sound Mind Investing (SoundMindInvesting.org)
The folks at Sound Mind Investing have compiled an exhaustive list of important financial moves to make in 2021. Our starting point as followers of Christ is that we look beyond the here and now and maintain an eternal perspective. We should always be "looking to Jesus, the author and finisher of our faith."
The point of SMI's Top 10 article is to give listeners a chance to go through a list of roughly 60 helpful financial moves they can make in the year ahead regardless of where they are on their financial journey.
This article, with the full list of potential action items, is available to MoneyWise listeners at SoundMindInvesting.org.
Here are some examples of steps you might take.
· Create a spending plan if you don't have one already, or bring your existing plan up to date.
· Get the right tools. Investigate online platforms that can help you develop and implement a budget (Rob recommends the new MoneyWise app which is based on the "envelope system.")
· Develop a plan for getting out of debt.
· Set a target dollar amount for your emergency savings and save toward it.
· Develop and write down your investing plan.
· Choose an appropriate asset allocation.
· Open an IRA and begin saving in it this year. If a retirement plan is available at work, take advantage of that.
· Train yourself to take market turbulence in stride.
· Stop watching financial TV!
· Diversify, diversify, diversify
· Get educated about bonds.
· Consider investing in commodities. Taking a little bit of money from your stock-based investments and redeploying it into commodities is a simple way to add a little bit more inflation protection. SMI has a full article on that idea available as well.
Rob and Mark then talk about financial decisions specifically geared toward retirement, such as Medicare choices, long-term care and newer short-term-care insurance options, which SMI wrote an article about last month.
Lastly, they talked about the idea of "setting your house in order," meaning equipping your spouse or other loved ones to handle financial decisions, including investment decisions, after you're gone.
The Top 10 list article at SoundMindInvesting.org contains a link to more information about a special software tool they've developed which is used often by financial professionals when guiding clients through the decisions needed in retirement and estate planning. If you're interested, you'll find more about the Top 10 article and all the articles mentioned today at SoundMindInvesting.org.
Next, Rob and Steve answer listener questions at 800-525-7000 or by email at Questions@MoneyWise.org including the following:
· A caller shares a testimony about tithing and about how her parents taught her Biblical finance years ago.
· Caller's ID has been compromised. She called to find out who to contact and what to do to try to secure her ID and mitigate any damage. (Rob mentioned the website www.identitytheft.gov and also suggested contacting Equifax, Experion and TransUnion. The quickest and easiest way to do so is online, but you can call as well.)
· A caller is interested in an Indexed Universal Life policy as a possible investment vehicle for retirement savings. Rob weighs in by explaining the pros and cons of this type of policy.
You can ask your own questions at (800) 525-7000 or email them to Questions@MoneyWise.org. Visit our website at MoneyWise.org where you can connect with a MoneyWise Coach, purchase books, and even download free, helpful resources like the MoneyWise app.
Like and Follow us on Facebook at MoneyWise Media for videos and the very latest discussion! Remember that it's your prayerful and financial support that keeps MoneyWise on the air. Help us continue this outreach by clicking the Donate tab at the top of the page.
Featured Resources From MoneyWise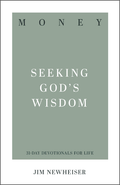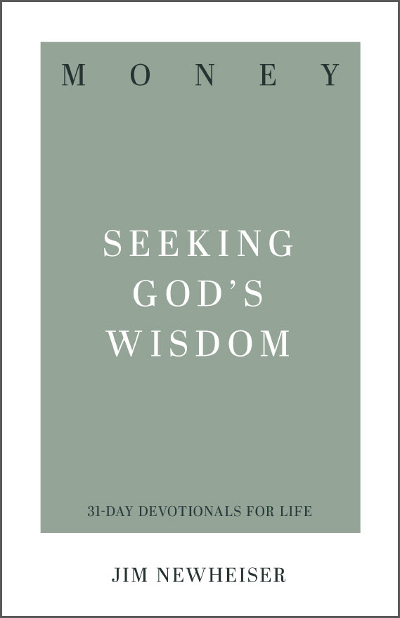 Money: Seeking God's Wisdom 31-Day Devotional
Don't be ruled by external financial pressures and circumstances. Our security is not found in money or possessions. A strong foundation for true financial success usually involves a change in perspective rather than in income. Biblical counselor Jim Newheiser's reflection questions and practical exercises, paired with Scripture's wisdom on financial and work-related topics, point you toward fiscal responsibility on earth and treasure in heaven. In this 31-Day Devotional, biblical counselors and Bible teachers guide you through Scripture passages that speak to specific situations and struggles, inspiring you to apply God's Word to your life in practical ways day after day. Request your copy with your gift of any amount to MoneyWise. Your generous donation helps expand our outreach to share God's financial principles with others.
Get Yours Today!