Shine!
By Marilynn Chadwick
"As he went along, he saw a man blind from birth. His disciples asked him, 'Rabbi, who sinned, this man or his parents, that he was born blind?' 'Neither this man nor his parents sinned,' said Jesus, 'but this happened so that the works of God might be displayed in him.'" —John 9:1-3 NIV
Miracles can happen when we take God at his Word. If I'm alert and watchful, I notice the subtle and not-so-subtle signs of his work all around me.
The miracle story in John's Gospel of the man born blind falls in the not-so-subtle category. "Who sinned," the disciples asked Jesus, "this man or his parents, that he was born blind?"
I understand their question. When we suffer – and answers to our prayers are slow in coming – it's tempting to feel as if our pain is a payback for some unknown sin.
Maybe you're facing a difficult and stubborn trial today. You've agonized in prayer, but for whatever reason the answer just hasn't come.
Jesus assured his followers that it wasn't the man or his parents' sin that caused the blindness. Rather, it happened "so that the works of God might be displayed" in his life. Did you catch that? The suffering wasn't for character-building. It was so that God's work would be displayed, a word which comes from a Greek word that means "to shine."
You mean my trial can give God a chance to shine? That puts a whole new twist on my afflictions.
We're told that Jesus healed the young man – an astounding miracle that resulted in his salvation and a demonstration of God's mighty power to the incredulous onlookers.
I'm encouraged to look at my trials with a new resolve. Determined to grasp glory for God as I watch his hand at work. I choose to believe… to take him at his Word. And to wait for my answers with joy. My prayer is that in each difficult situation, his work may be displayed. I want God to shine so that others will believe, too.
---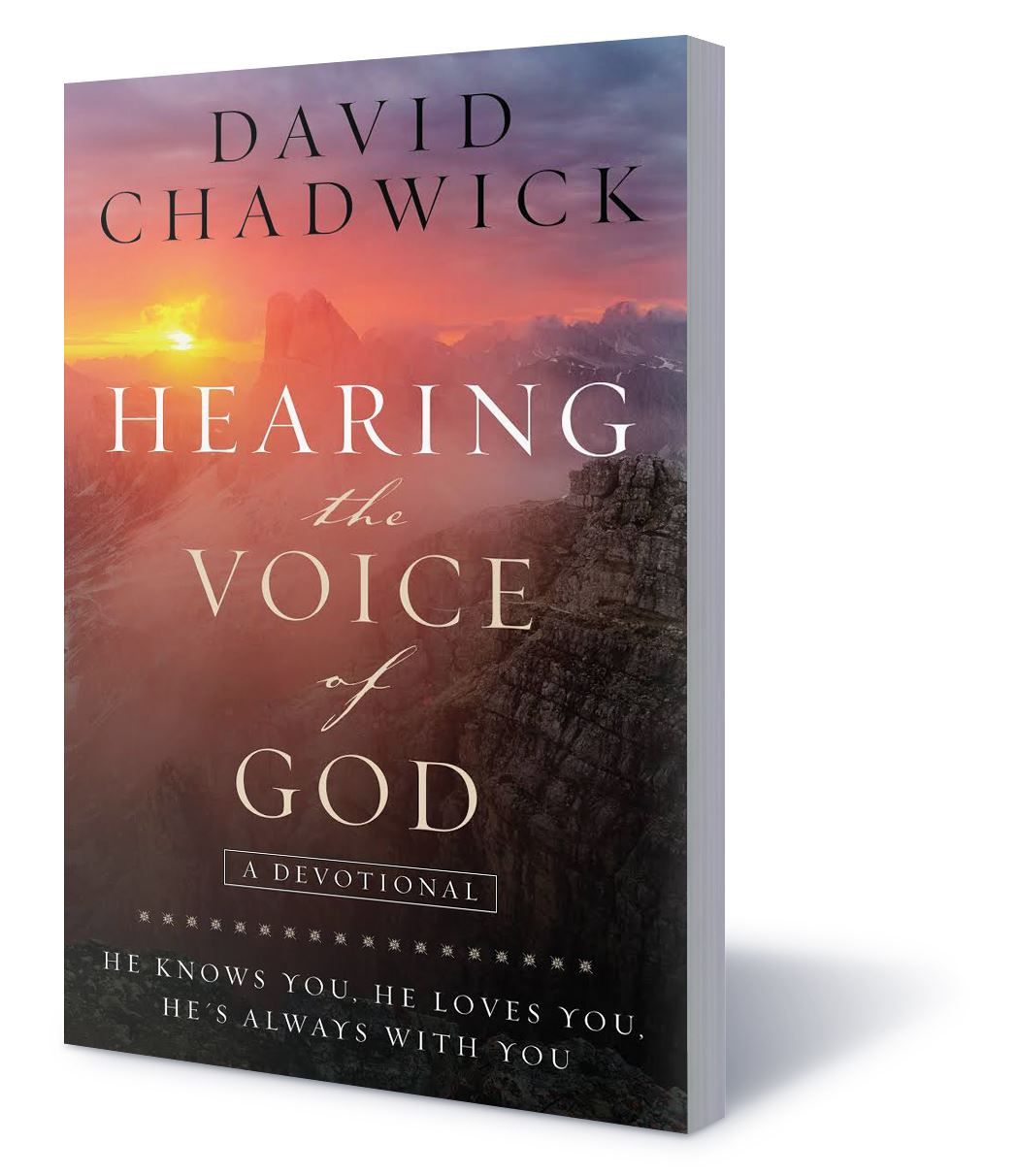 Experience the transforming power of hearing God's voice
Hearing from God through His Word brings you life-changing wisdom and confidence.
That's why we want to thank you for your gift today by sending you a copy of Hearing the Voice of God by Pastor David Chadwick. It'll show you:
How to hear the voice of God through His Word
The incredible depths of God's love for you
How to develop a deeper and stronger relationship with God
Insights and inspiration for your life with Christ
God wants to communicate with you, and Hearing the Voice of God, takes you through the Gospel of John to show you how to hear God speaking powerfully and personally through His Word.
Don't miss all you can gain from this powerful 4-month devotional book. And don't miss your opportunity to give below to give more people a reason for hope in Jesus.
Thank you!
For more from Moments of Hope, visit us at MomentsofHope.org.