Friends
By Marilynn Chadwick
"When Jesus saw their faith, he said, 'Friend, your sins are forgiven.'" —Luke 5:20 NIV
There are times in life when we have to lean on the help of a few good friends, just like the paralytic in Luke 5. We don't know the man's ailment – we do know he was helpless. Unable to get to Jesus by himself.
The friends carried him on a mat to see the Master. Their way was blocked by the crowds. So they climbed on the roof, hauled up their sick buddy, and lowered him through the roof tiles, right in front of Jesus. Instead of rebuking them, Jesus commended their faith. Right then and there, he healed their friend:
"And the power of the Lord was with Jesus to heal the sick. Some men came carrying a paralyzed man on a mat and tried to take him into the house to lay him before Jesus. When they could not find a way to do this because of the crowd, they went up on the roof and lowered him on his mat through the tiles into the middle of the crowd, right in front of Jesus.When Jesus saw their faith, he said, 'Friend, your sins are forgiven'" (Luke 5:17-20).
Jesus saw the faith of the sick man's friends. He forgave the man's sins and healed his infirmity! What was it about the faith of a few friends that ignited the miracle? Their persistence? Audacity? Willingness to step outside the customary bounds?
Maybe it was simply their love for their friend. These guys had suffered with their friend. Prayed for him. Refused to give up on him. Did whatever it took to get him to Jesus. They believed in the power of Jesus to set himfree. These guys were true intercessors.
I have a friend who once battled for her life – wrestling with a cruel and long-standing addiction complicated by a history of childhood abuse and a host of serious medical problems. When she reached the point of exhaustion and hopelessness, she considered ending her life. But in stepped a few good friends. Together, they rallied to find a place of recovery and the means to get there. Grace and mercy in action. And how they did pray!
I watched this little team of friends demonstrate the power of persistent prayer and loving action. They "carved a hole in the roof" to place their friend at the feet of Jesus.
Isn't this our calling as believers? To be vessels of the same mercy we've received from the Lord? Jesus himself reminds us that there is no greater love than to "lay down one's life for one's friends."
I'll leave you with my favorite definition of mercy: Mercy is the willingness to enter the chaos of another person's life. Lord, make mewilling to become your vessel of mercy.
---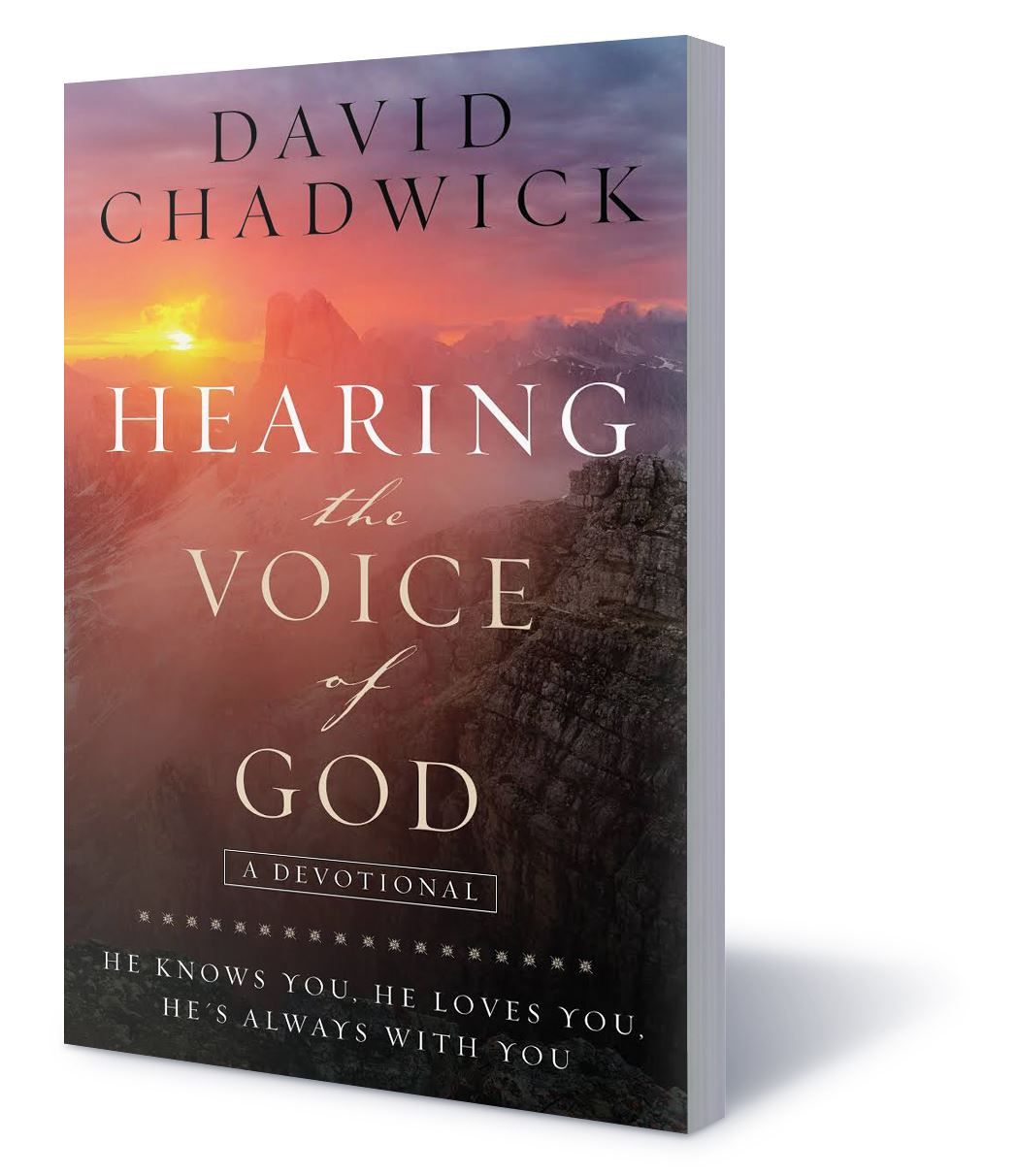 Experience the transforming power of hearing God's voice
Hearing from God through His Word brings you life-changing wisdom and confidence.
That's why we want to thank you for your gift today by sending you a copy of Hearing the Voice of God by Pastor David Chadwick. It'll show you:
How to hear the voice of God through His Word
The incredible depths of God's love for you
How to develop a deeper and stronger relationship with God
Insights and inspiration for your life with Christ
God wants to communicate with you, and Hearing the Voice of God, takes you through the Gospel of John to show you how to hear God speaking powerfully and personally through His Word.
Don't miss all you can gain from this powerful 4-month devotional book. And don't miss your opportunity to give below to give more people a reason for hope in Jesus.
Thank you!
For more from Moments of Hope, visit us at MomentsofHope.org.