All Comes From Him
By David Chadwick
What is a major characteristic of humility?
One of them is the understanding that everything in life is a gift from God. All gifts, abilities, and acumen are treasure God loans to us. We are to use these gifts for his glory, seeing them as loans from him. We are therefore stewards of these valuable possessions.
If we really believe everything is a gift from God, then what can we boast about? What can we be proud of?
Therefore, one of the best ways you can develop humility today is by being deeply thankful. Spend some time in prayer today giving thanks to God for all you have. Sing "Praise God, from Whom All Blessings Flow."
If you really do know it all comes from him, humility will naturally develop. It must.
Humility is rooted in faith. And faith acknowledges that all we have comes from God, gifts given to us to be used for his glory.
---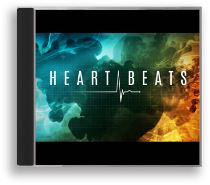 Live in-tune with the heartbeat of God!
God might have blessed all Christians with grace, but sin still affects our lives.
It steals our happiness and keeps us from experiencing fullness and meaning that Jesus intended us to enjoy.
We want you to live a righteous, fulfilling life that's aligned with the heartbeat of God—so you don't have to live another moment in the miserable pitfalls of sin. That's why we want to send you David Chadwick's CD series, Heart Beats, as our thanks for your gift below to reach others with the hope of Jesus Christ.
This insightful series offers biblical perspectives on subjects such as...
Worthlessness & Shame
Disappointment
Loneliness
Parenting
And more!
So, give and get your copy of Heart Beats today! And, thank you for your partnership to give the lost and the lonely a reason for hope.
For more from Moments of Hope, visit us at MomentsofHope.org.