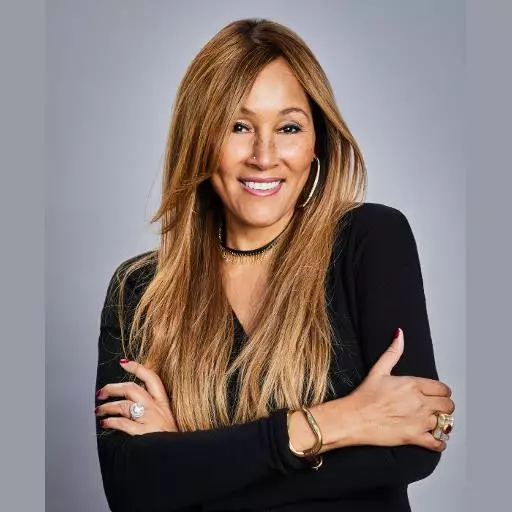 About Cynthia Garrett's Girl Club
Cynthia Garrett's Girl Club brings you Real Girls having Real Talk about Real Issues while teaching you to apply Real Faith. Join Girl Club. Your spiritual safe space! LIVE Every Monday at 12noon ET!
About Cynthia Garrett
Longtime television host,
Cynthia Garret
t, has been breaking barriers throughout her entire Television career. With early success on VH1, FOX, and ABC Network - She became the first African-American woman to host a network late-night show, on NBC's
LATER with Cynthia Garrett
, in 2000. With dozens of network and cable TV productions under her belt, in the US and Internationally, Cynthia simultaneously built a successful career as a writer, selling her first two scripted series to ABC Network. She penned her first column for In Style Magazine, making her their first Celebrity Columnist. She currently writes Opinion pieces regularly for NEWSWEEK. With a belief that the world didn't need another talk-show, but a walk-show, teaching people to walk through life with faith, Cynthia created
The Sessions with Cynthia Garrett
, currently airing five times a week on TBN, the world's top faith and family network. As Host & Producer of
The Sessions
, Cynthia has carved out a spot for herself in viewers hearts as their favorite sister, best friend, and keep-it-real confidante.
A popular speaker, and an ordained minister, Cynthia graduated from the University of Southern California School of Law and holds a certificate in comparative law from Oxford University. In 2016, she published her autobiography,
Prodigal Daughter: A Journey Home to Identity
, a riveting and transformational chronicle of Garrett's real-life adventure story, applied to scriptural lessons, that leaves readers forever impacted and changed. Her second book
I Choose Victory: Moving From Victim To Victor
(Salem/Regnery June 2020) has launched a movement to choose victory by doing the work to eliminate 'victim mentality.'
Cynthia Garrett's GIRL CLUB
is a live weekly life & bible study for women and girls found on multiple TV and online platforms proving that faith translates into victory when it's more than words. You'll also find Cynthia making powerful keynote addresses at churches, conferences, and events around the world. She is teaching others to make a difference by walking the talk…and not just talking it. For information about all the ladies on Girl Club go to:
www.cynthiagarrett.org/girlclub
Contact Cynthia Garrett's Girl Club with Cynthia Garrett