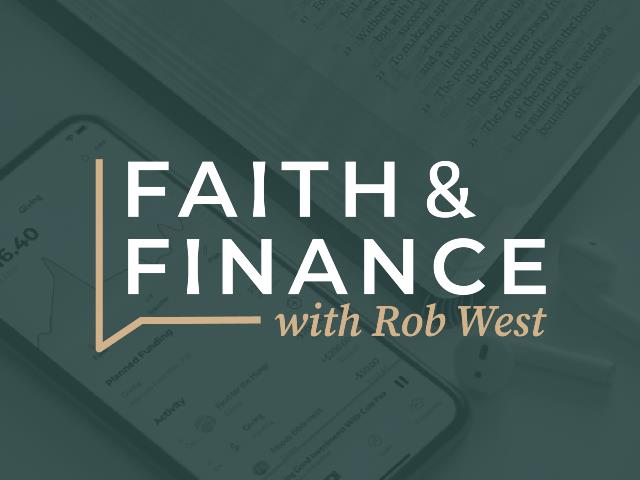 On Air Now: When Average is a Good Thing
MoneyWise with Rob West & Steve Moore
Sunday, Jul 15, 2018
The stock market has always had its ups and downs. But we get into trouble when we let those movements and newspaper headlines take over. Better that we should consider being average Today on MoneyWise, Steve Moore and Rob West discuss the beauty of dollar cost averages and how it takes the anxiety out of our long-term investment decisions. Next, they answer your questions at (800) 525-7000 and questions@moneywise.org about the following:
- I'm retired and I'm on Social Security. I've always paid my tithe on the gross amount. Since I already paid tithe on this money, do I need to tithe again?
- My husband and I have often had a discussion on how to save money on our electric bill. I say that we save money by keeping the temperature constant, but my husband says we save money by adjusting it throughout the day. What do you think?
- I've heard you say that you don't like credit repair companies. But I once heard you say that you do recommend credit counseling companies. Can you clarify what you mean by those two things?
Be sure to check out our new website at moneywise.org to connect with a MoneyWise Coach or access our books, videos, or any of our free helpful resources. You can also find us on Facebook and get notifications about what we're up to. Thanks for your prayerful and financial support that helps keep MoneyWise on the air. And if you'd like to help, just go to the website and click the Donate tab at the top of the page.
You are viewing this page in

A Passing Opportunity, Part 1
Any time we are in a position to make a decision that will impact our lives in a positive way it's a gift from God. The Lord gives us many chances to obey Him each day, and He gives each of us the privilege of having a personal relationship with Him. But we often let opportunities pass us by because we Don't recognize they have been sent from our heavenly Father. By definition, an opportunity is only available to us for a limited time. Listen as Dr. Stanley explains how we can make sure we Don't miss what God has in store.