Then one of the seraphim flew to me, having in his hand a live coal which he had taken with the tongs from the altar. And he touched my mouth with it, and said, "Behold, this has touched your lips; your iniquity is taken away, and your sin purged." (Isaiah 6:6)
The seraphim burned Isaiah's lips with the coal. The smell of the burning was sweet in the nostrils of God because it was the smell of impurities being burnt out. This was not just an external cleansing, but an internal, profound cleansing that left the prophet spiritually whole. Isaiah was really seeing a preview of the King of Kings' saving work on the cross. Now, God does not have to clean through a seraph because he does so through His Son, the Savior.
---
Living in the In-Between Times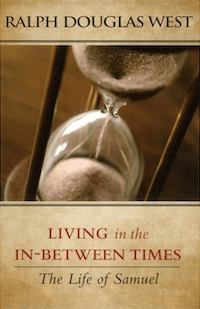 As people following Christ, we all experience stop and go, arrival and departure, life and death. We know about living in between pivotal moments. It's easy to believe that God is not at work in the ordinary. But He is! Through my book Living in the In-Between Times, you'll discover how God speaks to you, how you can respond, and the significance of decisive commitment to the will of God.