He who dwells in the secret place of the Most High. . .(Psalm 91:1)
Look at how God protects you for your own reassurance—by providing a secret shelter. The psalmist so appropriated the presence of God that wherever he was, he felt that he had a hiding place. In the same way, we enter into this shelter with a sense of His presence. Whether we are in an airplane in rough weather, at home where an intruder kicks down the front door, or all alone by the side of the road with car trouble, the Word of God reminds us that we have a hiding place.
---
Get 'Positive Lessons' for your family today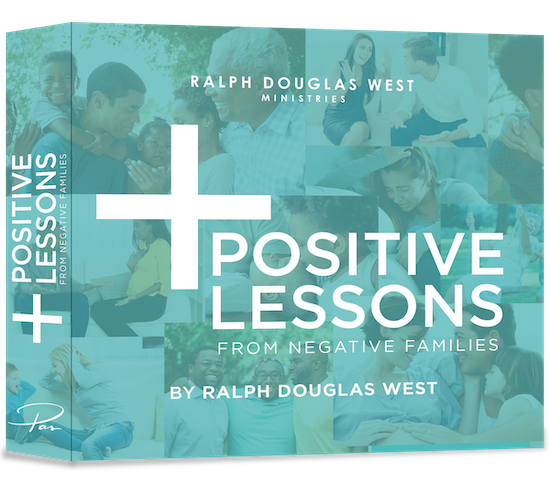 Every family has its flaws. As much as we love our loved ones, sometimes… well, sometimes it's a struggle to live with them. Positive Lessons from Negative Families is a new sermon series from Pas that unpacks the biblical principles that uphold and restore families – whether you're dealing with deep dysfunction or looking to build on strong foundations. So request your copy of Positive Lessons from Negative Families when you give to share the grace and hope of Jesus today. And be encouraged!