. . . and straining toward what is ahead . . . toward the goal to win the prize for which God has called me heavenward in Christ Jesus. (Philippians 3:13b-14 NIV)
Here Paul paints the image of a runner with body bent over, hands stretched out, and head fixed forward. This is the position that we should orient our lives toward so we can experience a future fuller encounter with Christ. To do this, we must identify the past things that distract us from always looking ahead. The runner then selects his lane and prepares for the race of his life, riveting his eyes to the finish line as his goal. Our motivation is the heavenward call to God, so we must fix our eyes on Him.
---
Discover the main thing God wants for you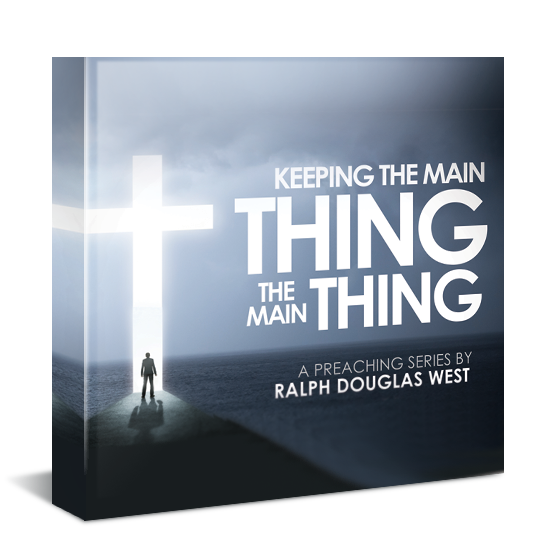 In a world full of distractions, living with a clear mind and heart makes a powerful difference. And the key is keeping the main thing the main thing. Focus on Jesus, and the rest takes care of itself. You'll be inspired to focus on the main thing God wants for you – as you share the simple truth of His love with others.