Coming to Him as to a living stone, rejected indeed by men, but chosen by God and precious . . . (1 Peter 2:4)
A Jewish legend tells of the rock chosen for the cornerstone of the temple. It had been lost and neglected. Finally, it was rediscovered and elevated to its place of significance. In the same way, God has given to the Cornerstone, Jesus Christ, His place of pre-eminence so man shall not take it away. As the Chief Cornerstone, Jesus Christ is the living link between the old and the new. He binds together the church and all those who have trusted in Him. 
---
See more of God and His amazing grace in your life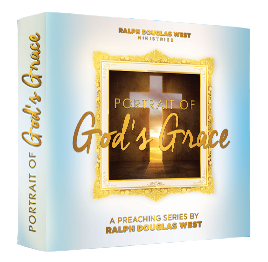 If God seems distant and disconnected from your daily struggles…If you feel unworthy of being called a Christian…Or if you're just not feeling the joy of your relationship with Christ…Then you need a fresh perspective on God that comes through Portrait of God's Grace. This 5-CD message series from Pastor West will help open your eyes to God's work in your life as you experience more of His amazing grace.