There remains therefore a rest for the people of God. (Hebrews 4:9)
How does the preacher balance his time between family and ministry, work and play? When does he rest from his labor? These questions nag every serious preacher concerned about his physical, mental, and spiritual health. When asked in an interview about my rest patterns, I replied that when I'm resting, I feel guilty because people say I should be using my time for something else. Yet the preacher needs balance because much of his ministry is a dichotomy of the public and private. It is both seen and unseen, heard and unheard.
---
See more of God and His amazing grace in your life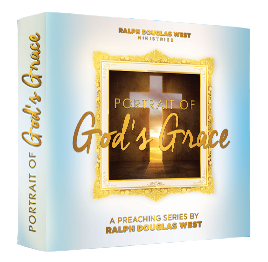 If God seems distant and disconnected from your daily struggles…If you feel unworthy of being called a Christian…Or if you're just not feeling the joy of your relationship with Christ…Then you need a fresh perspective on God that comes through Portrait of God's Grace. This 5-CD message series from Pastor West will help open your eyes to God's work in your life as you experience more of His amazing grace.