For the law was given through Moses, but grace and truth came through Jesus Christ.  (John 1:17)
Philip Yancey, in his book, A World without Grace, says, "Like fine wine poured into a jug of water, Jesus' wondrous message of grace gets diluted in the vessel of the church. Christians have spent enormous energy debating truth; every church defends its particular version. But what about grace? How rare to find a church competing to 'out-grace' its rivals." Grace is Christianity's best gift to the world, a spiritual nova in our midst exerting a force stronger than vengeance, racism, and hate. Sadly, to a world desperate for this grace, the church sometimes presents un-grace.
---
Discover the main thing God wants for you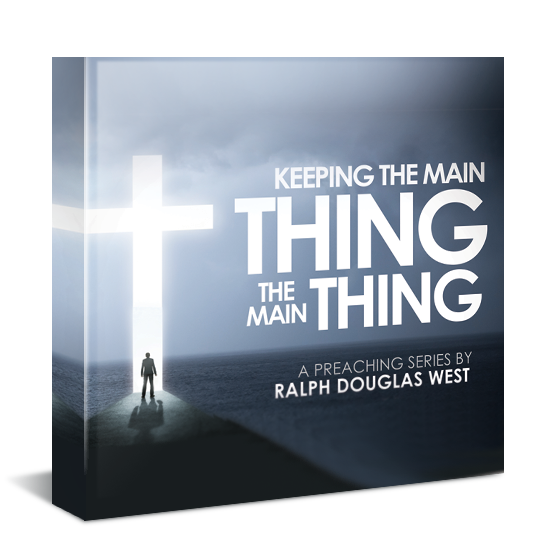 In a world full of distractions, living with a clear mind and heart makes a powerful difference. And the key is keeping the main thing the main thing. Focus on Jesus, and the rest takes care of itself. You'll be inspired to focus on the main thing God wants for you – as you share the simple truth of His love with others.