MARCH FIRST
Alexander Balfour born 1767.
Frederick François Chopin born 1809.
Augustus Saint-Gaudens born 1848.
William Dean Howells born 1837.
Thy soul shall enter on its heritage
Of God's unuttered wisdom. Thou shalt sweep
With hand assured the ringing lyre of life,
Till the fierce anguish of its bitter strife,
Its pain, death, discord, sorrow, and despair,
Break into rhythmic music. Thou shalt share
The prophet-joy that kept forever glad
God's poet-souls when all a world was sad.
Enter and live! Thou hast not lived before.
—S. Weir Mitchell.

Return unto thy rest, O my soul;
For Jehovah hath dealt bountifully with thee.
For thou hast delivered my soul from death,
Mine eyes from tears,
And my feet from falling.
—Psalm 116. 7, 8.
Almighty God, grant that I may never be so discouraged that I feel my life has been spent. Help me to so live, that I may not follow into hopeless days, but look for the bright and beautiful in to-morrow. Forgive me for all that I have asked for and accepted through willful judgment, and make me more careful in selecting my needs. Amen.
---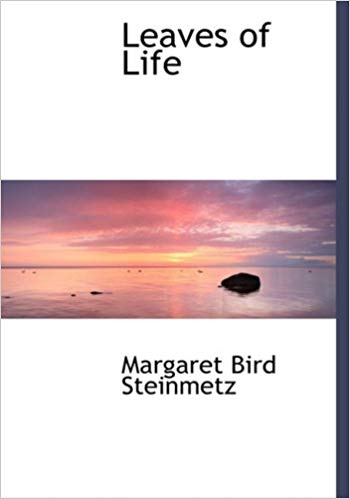 Purchase your own copy of this devotional.
Or, catch up on Leaves of Life in our Archives.