The Lying Fisherman 
By Rick Boxx
August 30, 2010
A Captain and his team in a North Carolina fishing contest caught an 883 pound blue marlin, far surpassing the second place marlin of 528 pounds. Imagine the excitement of winning first place, and the $900,000 prize money, only to lose it all because one of your team members didn't have a $15 fishing license.
According to gofishn.com, the contest requires a fishing license for each person on the boat. After the fish was caught the team member hurriedly purchased a fishing license, but his lie was discovered through a mandatory lie detector test.
Proverbs 19:5 teaches, "A false witness will not go unpunished, and he who pours out lies will not go free."
Truth is the best medicine. Do you have any uncovered lies that need addressed?
To receive our popular "10 Biblical Business Principles" bookmark FREE, email admin@integrityresource.org
Contact Rick Boxx at www.integritymoments.org.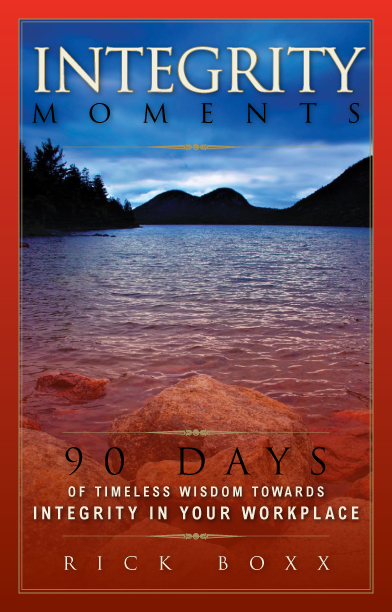 Integrity Moments Devotional 
Start your day with Rick Boxx' devotional thoughts for the workplace, complete with biblical insights and thought provoking questions. 90 days of inspiration will lead you on a journey of encouragement as you walk out your work in a manner pleasing to God.
For more biblical teaching and resources from Rick Boxx and the Integrity Resource Center please visit integrityresource.org.