Your Motives Revealed
By Rick Boxx
September 10, 2010
Occasionally God will prompt me to share an unscripted thought while teaching. Such was the case when I was speaking to a group of men about motives of the heart.
I asked the group to imagine standing before God watching a video of their life. In addition, what if a sound track of their thoughts played at the same time? Would their motives undermine their good deeds?
Paul wrote in 1 Corinthians 4:5 "Therefore judge nothing before the appointed time; wait till the Lord comes. He will bring to light what is hidden in darkness and will expose the motives of men's hearts. At that time each will receive his praise from God."
Whether your deeds at work are good or bad, your motives will someday be exposed.
To receive our popular "10 Biblical Business Principles" bookmark FREE, email admin@integrityresource.org
Contact Rick Boxx at www.integritymoments.org.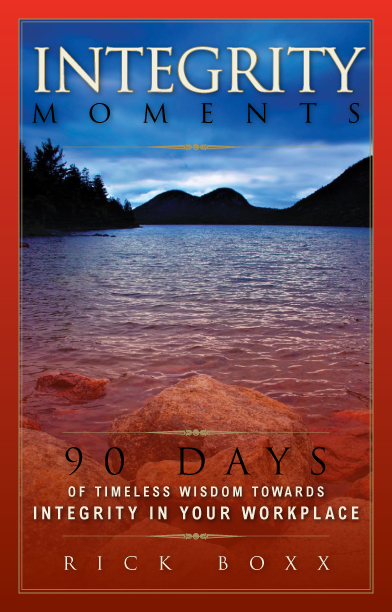 Integrity Moments Devotional
Start your day with Rick Boxx' devotional thoughts for the workplace, complete with biblical insights and thought provoking questions. 90 days of inspiration will lead you on a journey of encouragement as you walk out your work in a manner pleasing to God.
For more biblical teaching and resources from Rick Boxx and the Integrity Resource Center please visit integrityresource.org.