More, More, More!
By: Rick Boxx
January 23, 2015
The business journal headline caught Matt's attention, "The Big Idea edition. When you know you're onto the next big thing!"
Matt thought, "Why do I always have to be onto the next big thing, when I still haven't uncovered the last big thing?" This headline stirred dissatisfaction within Matt!
Many of us are under the delusion that discovering the "next big thing," or obtaining more stuff, will finally satisfy us. But, in reality, it just makes us want more.
In John 4, Jesus explained to the Samaritan woman what truly quenches and satisfies our thirst for more stuff. "Everyone who drinks this water will be thirsty again, but who ever drinks the water I give him will never thirst. (John 4:13-14)
Today, pursue who truly quenches and satisfies; Jesus! Satisfaction in Him is the answer.
Today's "Integrity Moment" is adapted with permission from the writings of Matt Cline.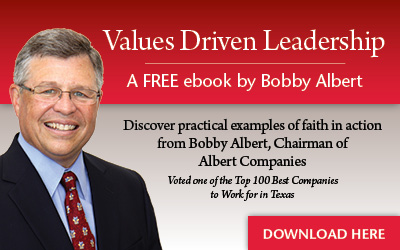 Learn more about Rick Boxx and Integrity Resource Center