Dishonorable Valor
By: Rick Boxx
August 13, 2010
According to a front page feature in the Kansas City Star, many war heroes are frauds. POW Network has taken it on as their mission to investigate people who claim to have won awards for valor. Last year they investigated over 14,000 people claiming to be war heroes.
The article gave examples of people who have stolen stories of heroism from deceased veterans, claiming their medals and victories for themselves. Exaggerating claims in life is bad enough, but to take credit for heroics of men who served our country with honor is repulsive.
Jesus taught in Matthew 23:12, "For whoever exalts himself will be humbled, and whoever humbles himself will be exalted."
God loves you for who you are, you don't need to pretend to be someone else.
To receive our popular "10 Biblical Business Principles" bookmark FREE, email admin@integrityresource.org
Contact Rick Boxx at www.integritymoments.org.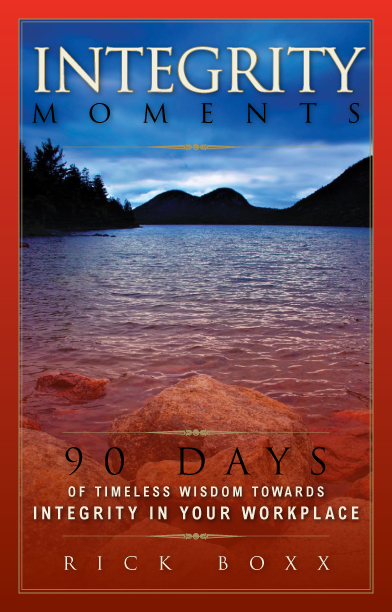 Integrity Moments Devotional
Start your day with Rick Boxx' devotional thoughts for the workplace, complete with biblical insights and thought provoking questions. 90 days of inspiration will lead you on a journey of encouragement as you walk out your work in a manner pleasing to God.
For more biblical teaching and resources from Rick Boxx and the Integrity Resource Center please visit integrityresource.org.