A Divine Trip
By: Rick Boxx
April 5, 2013
Dr. Betsy Wickstrom was invited to teach in Haiti about high risk births. She had no idea what God had in store for that trip.
While there, God broke her heart for the women and babies in Haiti who were dying due to a lack of prenatal care. Dr. Wickstrom discovered many women were dying from complications easily remedied.
Her medical calling, combined with Haiti's need, led her to launcha ministry that has since helped over 4,800 women and their babies to be delivered safely in rural Haiti.
Psalm 82:3 teaches, "Defend the weak and the fatherless; uphold the cause of the poor and the oppressed."
Thank God for people like Dr. Wickstrom, who connect their God given skill, with God's call to care for the poor.
To hear the rest of this story, click here.
Timothy Keller's Every Good Endeavor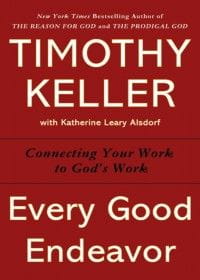 Bestselling author Timothy Keller shows how God calls each of us to express meaning and purpose through our work and careers. Purchase here.
"How well are you modeling Faith, Integrity, Relationships, and Excellence in your work? Find out by taking Integrity Resource Center's free FIRE Assessment!"
Contact Rick Boxx at www.integritymoments.org, and to learn more about Integrity Resource Center go to integrityresource.org.