Be Alert!
By: Rick Boxx
April 23, 2014
God has given my wife, Kathy, an ability to make friends quickly, learn about other's pain in life, and often, to pray for them. While speaking in California, I sat next to a gentleman briefly, without realizing he was hurting.
After I left, Kathy slid into my seat and began talking with this man. Moments later, this man was crying as Kathy prayed over him! Kathy discovered that this man's wife had left him and he was in deep pain.
Ephesians 6:18 teaches, "And pray in the Spirit on all occasions with all kinds of prayers and requests. With this in mind, be alert and always keep on praying for all the Lord's people."
Pain is all around us in the workplace. Be alert and pray for opportunities to help others!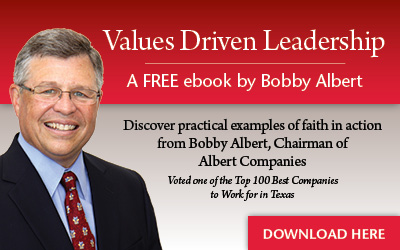 Learn more about Rick Boxx and Integrity Resource Center