A Fire Storm in Atlanta
By: Rick Boxx
April 1, 2015
On January 6th Kelvin Cochran was terminated as the Fire Chief of Atlanta. Kelvin had written a book that discussed the bible's view on sexuality that infuriated many in the gay community, … so the Mayor of Atlanta first suspended him, then fired him.
Our freedom of religious beliefs is in jeopardy when public officials cannot hold to a biblical worldview just because it's unpopular. This country was founded by people looking for refuge from these kinds of persecutions.
In 2 Thessalonians 1:4 Paul encourages those being persecuted by saying, "We ourselves speak proudly of you among the churches of God for your perseverance and faith in the midst of all your persecutions and afflictions which you endure."
If we desire religious freedom we need to stand for, and encourage, people like Kelvin Cochran.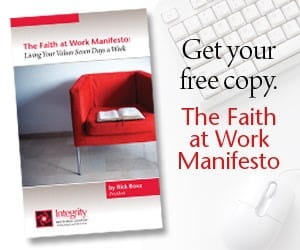 Learn more about Rick Boxx and Integrity Resource Center