Mismanaged Meetings
By Rick Boxx
April 8, 2011
At a meeting we co-hosted between pastors and business leaders, several CEOs complained about ineffective meetings within the church. One business leader said, "I just can't stand 3 hour meetings that don't accomplish anything."
One pastor urged these leaders not to abandon the church. "Without you," this pastor proclaimed, "our 3 hour meetings will likely become 5 hours. We need you."
1 Corinthians 12:27-28 teaches, "Now you are the body of Christ, and each one of you is a part of it. And God has placed in the church first of all apostles, second prophets, third teachers, then miracles, then gifts of healing, of helping, of guidance, and of different kinds of tongues."
For the body of Christ to be complete, we need the guidance of business leaders in the church.
Are you and your team doing work God's way? Find out by taking our free FIRE Assessment at www.integrityresource.org/fitw.html.
A simple, but powerful Bible study for guiding business leaders towards doing their work God's way is our:
Ten Biblical Principles for Business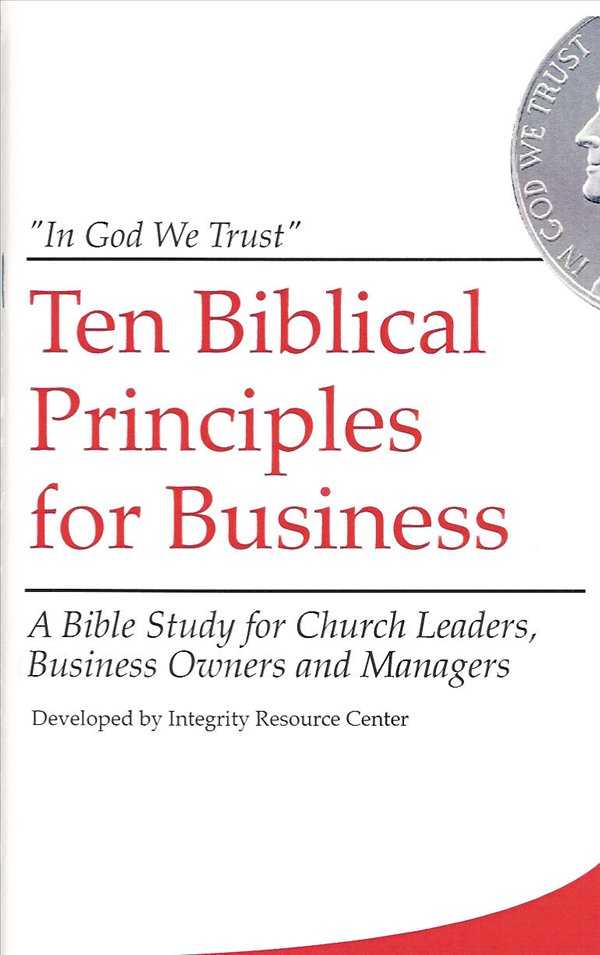 Buy Now!
Contact Rick Boxx at www.integritymoments.org, and to learn more about Integrity Resource Center go to integrityresource.org.