"Toda buena dádiva y don perfecto desciende de lo alto, del Padre de las luces, en el cual no hay mudanza, ni sombra de variación."
Santiago 1:17 RV El mes de Febrero es uno de aquellos "meses de cumpleaños principales" en nuestra familia, y he estado pensando/orando por varias semanas sobre el regalo perfecto para mi marido, Al, y nuestro segundo hijo, Michael. Por supuesto, ya que ambos son fanáticos de golf, tengo algunas ideas apropiadas que danzan en mi mente. ¿Pero serán estos los regalos perfectos? Me temo que no, ya que el regalo perfecto viene sólo del Padre.
Como los amamos, pasamos el tiempo buscando regalos agradables para amigos y miembros de familia, pero la Biblia nos dice que CADA regalo perfecto viene de Dios. Como no soy perfecta, no tengo ningún problema en creer que mis regalos no son perfectos. Sin embargo, tengo que admitir que yo a menudo los consideraba "buenos". Y aún las Escrituras también nos dicen que cada regalo bueno también viene del Padre. ¡Hasta ahora me estoy afrontado con el hecho que mis regalos no sólo son imperfectos, sino que también no son buenos!
¿De todos modos, no dijo el mismo Jesús, "Ninguno hay bueno sino Un Dios." (Matthew 19:17)? ¿Esto es una declaración difícil para asimilar, verdad? ¿No nos gusta a todos nosotros pensar que toda la gente básicamente es buena? Y si nuestro instrumento para medir lo "bueno" es compararnos contra Adolfo Hitler o Charles Manson, entonces supongo que salimos ganando. Pero Dios no usa a otros seres humanos como Su estándar para medir lo bueno o lo malo. Su único estándar para medir lo bueno es Jesús – esto quiere decir que para considerarnos buenos también debemos de ser perfectos, como Jesús. ¿Cabe alguno en esta categoría? Pienso que no.
Conozco a mucha gente agradable, y espero que los ellos me consideren a mí como tal. Pero agradable y bueno no son la misma cosa. Aparte de Jesús que vive Su vida en y por mí, no hay nada bueno en mí en lo absoluto, y con seguridad no me califico como un ser perfecto. Pero aún así bueno y perfecto — y libre de pecado — es lo que es requerido de nosotros hasta el día que entremos en la presencia de Dios. Sobra razonar, por lo tanto, que cuando tomamos nuestro último aliento y pasamos de este mundo roto y lleno de pecado a la presencia del Padre, deberíamos hacerlo con la bondad y la perfección del Hijo como nuestra tarjeta de presentación.
Dios el Padre nos ha enviado ese regalo bueno y perfecto que es Jesús para permitirnos compartir la eternidad con Él. Esto es un Regalo que no nos atrevemos a rechazar, ya que es el único que califica. ¡Podemos no sólo asegurarnos que hemos recibido personalmente ese Regalo, pero podemos también dedicárnoslo de nuevo al ofrecer ese mismo Regalo a tantos otros como se nos sea posible!
***
Every good gift and every perfect gift is from above,
and comes down from the Father of lights,
with whom there is no variation or shadow of turning.
James 1:17
February is one of those major "birthday months" in our family, and I've been thinking/praying for weeks now about the perfect gift for my husband, Al, and our second son, Michael. Of course, since both are golf fanatics, I have some appropriate ideas dancing around in my head. But will they be the perfect gift? I'm afraid not, for the perfect gift comes only from the Father.
Because we care, we spend time searching for nice gifts for friends and family members, but the Bible tells us that EVERY perfect gift comes from God. Because I'm not perfect, I have no problem believing that my gifts aren't perfect. However, I have to confess that I've often considered them "good." And yet the Scriptures also tell us that every good gift also comes from the Father. So now I'm faced with the fact that my gifts are not only imperfect, but they're also not good!
Still, didn't Jesus Himself say, "No one is good but One, that is, God" (Matthew 19:17)? That's a tough statement to assimilate, isn't it? Don't we all like to think of ourselves as basically good people? And if our measuring stick for "good" is to compare ourselves against Adolph Hitler or Charles Manson, then I suppose we come out on top. But God doesn't use other human beings as His standard for measuring good or evil. His only standard for good is Jesus—meaning, to be considered good we must also be perfect, just like Jesus. Anyone fall into that category? I didn't think so.
I know a lot of nice people, and I hope others consider me such. But nice and good are not the same thing. Apart from Jesus living His life in and through me, there is nothing good in me at all, and I certainly don't qualify for perfect. And yet good and perfect—and sinless—is what is required for us to one day enter into God's presence. It stands to reason, therefore, that when we take our last breath and step from this broken, sin-filled world into the presence of the Father, we had better do so with the goodness and perfection of the Son as our calling card.
God the Father has sent us that good and perfect gift of Jesus to enable us to spend eternity with Him. It is a Gift we dare not refuse, for it is the only one that qualifies. May we not only reassure ourselves that we have personally received that Gift, but may we also rededicate ourselves to offering it to as many others as possible!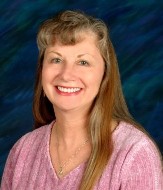 Kathi Macias, popular speaker and prolific author, is an Angel-award winning writer who has published nearly thirty books, including BEYOND ME: LIVING A YOU-FIRST LIFE IN A ME-FIRST WORLD and her latest release, HOW CAN I RUN A TIGHT SHIP WHEN I'M SURROUNDED BY LOOSE CANNONS? Whether keyboarding her latest book, keynoting a conference, or riding on the back of her husband's Harley, Kathi "Easy Writer" Macias is a lady on a mission to communicate God's vision. Her insightful words—filled with passion, humor and soul nourishment—refresh audiences from all walks of life. To learn more about Kathi or to book her for your next event, visit www.KathiMacias.com. Spanish translations by Cynthia Alcantara (cynthia.alcantara1@gmail.com).