Ovejas perdidas fueron mi pueblo;
Sus pastores las hicieron errar, por los montes las descarriaron;
Anduvieron de monte en callado, y se olvidaron de sus rediles.
Jeremías 50:6 RV
Procura con deligencia presentarte a Dios aprobado,
Como obrero que no tiene de que avergonzarse,
Que usa bien la palabra de verdad.
2 Timoteo 2:15 RV
El libro de Jeremías está lleno de avisos contra pastores falsos y hacia aquellos que los siguen. Tambien está lleno de las lágrimas del profeta Jeremías quien lloró sobre esos pastores falsos y las ovejas tontas que los siguen. Hay una lección en todo esto la cual no debemos de olvidar.
Recientemente oímos que "un renacimiento" en la Florida resultó ser más exageraciones que el renacimiento actual. Esto es desafortunado en el mayor de los casos, trágico en el peor de los casos. No puedo menos que llorar por las ovejas - en particular los nenes espirituales — quiénes fueron pervertidos. ¿Dudarán ahora ellos del mensaje evangelico totalmente y abandonarán su fe reciénmente descubierta?
¡Ah, que fuéramos Jeremías quién lloraría y oraría por ellos! No es suficiente desacreditar a los pastores falsos; debemos interceder para las ovejas heridas. Pero aún eso no es bastante.
Sobra decir que aquellos de nosotros con años suficientes como creyentes debemos de orar contra tales futuras tragedias. Y, por supuesto, no podemos hacer esto con eficacia a menos que seamos entrenados a discernir a pastores falsos antes de que ellos consigan un hueco para apoyar el pie. El reconocimiento de pastores falsos y orando por ellos así como por sus seguidores ayudará a divertir tal respuesta monumental "a renacimientos" falsos, pero sólo podemos reconocer tal falsedad si somos primero familiares con la verdadera Verdad.
¡Años (décadas!) trabajé como una cajera bancaria. A fin de descubrir la moneda falsa, no gastamos horas estudiando tales falsificaciones; en cambio invertimos nuestro tiempo aprendiendo a reconocer las características distintivas de billetes auténticos. Era sólo por la familiarización de nosotros mismos con el billete auténtico que podíamos descubrir fácilmente entonces la falsificación. La religión y la fe mucho se parecen a esto. Sabemos que hay una fe auténtica porque hay tantas falsificaciones. A fin de identificar la falsificación, debemos conocer primero íntimamente el Verdadero Trato.
El único modo de hacer lo que se debe es ser un estudiante disciplinado de las Escrituras, estudiar con regularidad y correctamente "dividiendo la palabra de verdad." Los Nuevos Cristianos, por supuesto, no han tenido el tiempo para hacer esto, y es por eso que ellos son tan fácilmente pervertidos. Pero para aquellos de nosotros que hemos tenido el privilegio de andar con el Señor por mucho tiempo, particularmente cuando vivimos en un país donde podemos estudiar libremente las Escrituras, no hay ninguna excusa para ser engañado y seguir a profetas falsos.
Que el acontecimiento reciente de la de Florida nos cause a nosotros llorar por los profetas falsos y ovejas engañadas que estuvieron implicadas en aquel movimiento y orar por ellos, recordando que es sólo por la piedad de Dios — y Su Palabra inmutable — que también nosotros no nos hemos enamorado de tal falsedad. Y puede ser que esta tragedia angustiosa nos llame a un mayor compromiso de estudiar la verdad de la Palabra de Dios diariamente — y proclamar a otros en cada momento que podemos lograr. Después de todo, esta es la ÚNICA Verdad que nos puede poner en libertad...
***
My people have been lost sheep. Their shepherds have led them astray;
they have turned them away on the mountains. They have gone from mountain to hill;
they have forgotten their resting place.
Jeremiah 50:6
Be diligent to present yourself approved to God,
a worker who does not need to be ashamed,
rightly dividing the word of truth.
2 Timothy 2:15
The Book of Jeremiah is full of warnings to false shepherds and those who follow them. It is also full of the tears of the prophet Jeremiah who wept over those false shepherds and the foolish sheep who followed them. There is a lesson in that which we dare not forget.
Recently we heard that a "revival" in Florida turned out to be more hype than actual revival. That's unfortunate at best, tragic at worst. I can't help but grieve for the sheep—particularly the spiritual babes—who were led astray. Will they now doubt the gospel message altogether and abandon their newfound faith?
Oh, that we were Jeremiahs who would weep and pray for them! It is not enough to decry the false shepherds; we must intercede for the wounded sheep. Yet even that is not enough.
It is incumbent upon those of us with sufficient years as believers to pray against such future tragedies. And, of course, we can't do that effectively unless we are trained to discern false shepherds before they get a foothold. Recognizing false shepherds and praying for them as well as their followers will help divert such monumental response to phony "revivals," but we can only recognize such phoniness and falsehood if we are first familiar with the real Truth.
Years (decades!) ago I worked as a bank teller. In order to detect counterfeit money, we did not spend hours studying such counterfeits; instead we invested our time learning to recognize the distinctive characteristics of authentic bills. It was only through familiarizing ourselves with the authentic that we could then easily detect the counterfeit.
Religion and faith are much like that. We know there is an authentic faith because there are so many counterfeits. In order to identify the counterfeit, we must first be intimately acquainted with the Real Deal. The only way to do that is to be a disciplined student of the Scriptures, regularly and rightly "dividing the word of truth." New Christians, of course, haven't had time to do that, which is why they are so easily led astray. But for those of us who have had the privilege of walking with the Lord for any length of time, particularly when we live in a country where we can freely study the Scriptures, there is no excuse for being deceived and following false prophets.
May the recent event in Florida cause us to weep for the false prophets and deceived sheep who were involved in that movement and to pray for them, remembering that it is only by God's mercy—and His immutable Word—that we too have not fallen for such falsehood. And may this heartbreaking tragedy call us to a greater commitment to study the truth of God's Word daily—and to proclaim it to others every chance we get. It is, after all, the ONLY Truth that will set anyone free….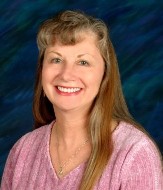 Kathi Macias, popular speaker and prolific author, is an Angel-award winning writer who has published twenty-one books and hundreds of articles. Whether keyboarding her latest book, keynoting a conference, or riding on the back of her husband's Harley, Kathi "Easy Writer" Macias is a lady on a mission to communicate God's vision. Her insightful words—filled with passion, humor and soul nourishment—refresh audiences from all walks of life. To book Kathi for your next event, email kenbarry@thebarryagency.com. For more information, visit www.KathiMacias.com. Spanish translations by Cynthia Alcantara (cynthia.alcantara1@gmail.com).