"Ninguno hay bueno sino…"
San Mateo 19-17 RV Uno de mis primeros empleos que yo tuve fue como cajera bancaria, donde aprendí a identificar la falsificación de billetes estudiando los genuinos. Esa lección ha sido de mucho valor para mí como creyente.
Satanás nunca se cansa de tratar de engañar la necesidad humana de una relación con Dios ofreciéndonos falsificaciones baratas, ya sean religiones falsas, adicciones químicas, relaciones malsanas, o éxito y poder. El único modo de reconocer y evitar tales trampas es teniendo el conocimiento íntimo y la relación con lo genuino.
Me he recordado de este hecho hace unos días hablando con una mujer joven que se considera religiosa y hasta puede llamarse cristiana, pero quién no refleja ninguna v relación verdadera con Cristo en su vida. Hablábamos de algunos acontecimientos recientes que habían complicado su existencia y le habían causado mucha angustia. En un esfuerzo obvio para poner un frente positivo, ella declaró, "Pero todo está bien."
¿Ha escuchado usted alguna vez ese comentario? Es muy popular en estos días, y creo es una tentativa para secuestrar uno de los versículos más usados comúnmente en la Biblia sin nombrar al Autor de aquel versículo. El libro de Romanos 8:28 declara, "Y sabemos que los que aman a Dios, todas las cosas les ayudan a bien, esto es, a los que conforme a Su propósito son llamados." La palabra de Dios nos dice que TODAS las cosas trabajan juntas para el bien, pero sólo para aquellos que aman a Dios y "conforme a Su propósito son llamados." Además, Jesús dijo en San Matthew 19:17 que nadie es bueno excepto Dios. Sólo Dios en nosotros es bueno; aparte de Su presencia, no tenemos ninguna bondad. Por lo tanto, "está todo bien" es un dicho sin sentido y falso. ¿Aún parece alentador, verdad? Esto es el modo del mundo de decir, "estoy pasando por tiempos muy difíciles, pero me irá bien; al final todo va a salir bien."
¿Realmente? No lo pienso así. A menos que las cosas por las que pasamos sean parte del plan de Dios para nuestras vidas porque lo amamos y somos llamados para Su propósito, "todo está bien" son palabras simplemente vacías. No significan nada y no producirán nada. La fe en palabras es la tontería. La fe en la Palabra de Dios nos completa a la victoria.
La próxima vez que usted esté tentado a caerse en la trampa de la falsificación, deténgase un momento y reflexione sobre lo genuino. La jerga de nuestros días y las frases populares no significan nada, pero la Palabra de Dios está lista a sostenerlo firmemente hasta el final.
***
"No one is good but…God."
Matt. 19:17 One of my very first jobs was as a bank teller, where I learned to spot the counterfeit by studying the genuine. That lesson has proven invaluable to me as a believer.
Satan never tires of trying to deceive the human need for relationship with God by offering us cheap counterfeits, whether through false religions, chemical addictions, unhealthy relationships, or success and power. The only way to recognize and avoid such entrapments is by having intimate knowledge and relationship with the genuine.
I was reminded of this fact a few days ago when talking with a young woman who considers herself religious and may even call herself a Christian but who reflects no real relationship with Christ in her life. We were discussing some recent events that had complicated her existence and caused her a lot of heartache. In an obvious effort to put on a positive front, she declared, "But it's all good."
Ever hear that comment? It's quite popular these days, and I believe it is an attempt to hijack one of the most commonly used verses in the Bible while discounting the Author of that verse. Romans 8:28 declares, "And we know that all things work together for good to those who love God, to those who are the called according to His purpose." God's Word tells us that ALL things work together for good, but only "to those who love God, to those who are the called according to His purpose." Furthermore, Jesus said in Matthew 19:17 that no one is good except God. Only God in us is good; apart from His presence, we have no goodness. Therefore, "it's all good" is a meaningless and untrue statement. Yet it sounds encouraging, doesn't it? It's the world's way of saying, "I'm going through tough times, but I'll be fine; it'll all work out for the good."
Really? I don't think so. Unless the things we're going through are part of God's plan for our lives because we love Him and are called for His purpose, "it's all good" are just empty words. They mean nothing and will produce nothing. Faith in words is foolishness. Faith in God's Word carries us through to victory.
The next time you're tempted to fall into the trap of the counterfeit, stop a moment and reflect on the genuine. Modern-day jargon and popular phrases mean nothing, but God's Word stands ready to hold you firm until the end.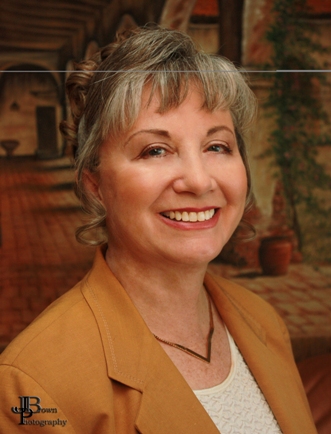 Kathi Macias, popular speaker and prolific author, is an Angel-award winning writer who has published nearly thirty books, including her latest releases, Mothers of the Bible Speak to Mothers of Today (New Hope Publishers) and My Son John (a novel from Sheaf House). Whether keyboarding her latest book, keynoting a conference, or riding on the back of her husband's Harley, Kathi "Easy Writer" Macias is a lady on a mission to communicate God's vision. Her insightful words—filled with passion, humor and soul nourishment—refresh audiences from all walks of life. Join Kathi as she hosts "Write the Vision" every Thursday from 6—7 p.m. (Pacific Time) via THE International Christian Network (www.theicn.com). To learn more about Kathi or to book her for your next event, visit www.KathiMacias.com. Spanish translations by Cynthia Alcantara (cynthia.alcantara1@gmail.com).