"Y tú guárdate en completa paz a aquel cuyo pensamiento en ti persevera (se ha enfocado); porque en ti ha confiado." Isaías 26:3 Cuándo yo era joven joven, nunca oí aún el término "multi-tasking" (tareas múltiples). Ahora que estoy comenzando los sesenta, he llegado a ser una experta en ello. ¿Qué es lo equivocado con esta imagen? ¿No debiera yo de ir más despacio a medida que me envejezco, en vez de ir a una velocidad casi desenfrenada? Por supuesto que si, quizás no sería tan malo si realmente hiciera más, pero… Pues bien, pienso que ustedes entienden porque estoy segura que muchos(as) de ustedes están en la misma situación.
La vida es DEMASIADO ocupada, ¿no es así?
Con todas nuestras conveniencias modernas y aparatos caros, la "vida sencilla" casi ha quedado borrosa en una memoria nostálgica, un accidente de la generación de "haz más pero logra menos." ¡Esto es muy grave! Nos levantamos antes que salga la luz del día y no desayunamos para poder "descansar" en el campo de golf, pero nos hemos olvidado de cómo sentarse en el porche y mirar el amanecer. De alguna forma encontramos en nuestra agenda apretada tiempo para tener tres reuniones del comité pero no tenemos tiempo de visitar al vecino. Logramos mirar cada episodio de "24" pero apenas podemos encontrar tiempo para la oración diaria y el estudio de la Biblia.
Puedo repetir la pregunta: ¿Qué está equivocado con esta imagen?
La respuesta está triste pero clara, especialmente cuando se aplica a los que nos llamamos Cristianos: Nosotros no creemos lo que decimos que creemos.
Decimos que "aparte de Dios no podemos hacer nada," pero gastamos nuestros días aparte de Él, tratando de lograr todo tipo de cosas por nosotros mismos.
Decimos que amamos a Dios y a los demás aún más que a nosotros mismos, pero dedicamos nuestro tiempo a servirnos a nosotros mismos.
Decimos que Él es nuestra paz – y sin embargo no la tenemos.
¿Por qué?
El profeta Isaías lo deletreó para nosotros: Si nosotros no tenemos paz, es porque nuestras mentes no están centradas en Dios y no tenemos confianza en Él. Quisiera poder llegar a esa gran verdad, pero no encuentro el camino. Si nosotros no tenemos paz en nuestras vidas, es porque hemos sido chupados en el agujero negro de mentiras que contradicen la verdad de la Palabra de Dios y nos dicen que todo depende de nosotros, de nuestros propios esfuerzos, y lo mejor es que hagamos/vivamos/logremos todo lo que podemos mientras podemos. La única forma de poder escapar ese agujero oscuro es rechazar concientemente las mentiras y comenzar una vez más a llenarnos nuestras mentes de las Santas Escrituras – leerlas, meditar en ellas, memorizarlas, y actuar sobre ellas. Pueda que nuestras circunstancias no cambien o que nuestros problemas no se borren o que nuestras responsabilidades no mengüen, pero si reemplazará nuestra ocupación sin sentido con un propósito enfocado. Con eso viene un "gozo inexplicable" y "una paz que sobrepasa todo entendimiento."
El tiempo es corto, mis queridos(as) amigos(as). No pierdan el tiempo en cosas que no tienen ningún propósito ni la promesa eterna de gran valor. Yo, por lo menos, no deseo tomar mi último suspiro habiendo desperdiciado mi vida en actividades vacías en vez de honrar a Dios y servir a los demás.
Que la paz que viene solamente cuando nos deleitamos en Su dulce presencia lo/la envuelva éste día y siempre…
***
You will keep him in perfect peace, whose mind is stayed [focused] on You,
because he trusts in You.
Isaiah 26:3
When I was young, I never even heard the term "multi-tasking." Now that I'm in my (early) sixties, I've become an expert at it. What's wrong with this picture? Shouldn't I be slowing down as I age, rather than accelerating to warp-speed? Of course, it might not be so bad if I were actually getting more done, but… Well, I think you get my drift because I'm sure a lot of you are in the same situation.
Life is WAY too busy, isn't it? With all our modern conveniences and expensive gadgets, the "simple life" has nearly faded into a nostalgic memory, a casualty of the "do-more-but-accomplish-less" generation. Seriously! We get up before daylight and skip breakfast so we can "relax" on the golf course, but we've forgotten how to sit on the porch and watch the sunrise. We squeeze in three committee meetings weekly but can't find time to visit a neighbor. We manage to watch every episode of "24" but can scarcely find time for daily prayer and Bible study.
May I repeat the question: What is wrong with this picture?
The answer is sad but clear, particularly as it applies to those of us who call ourselves Christians: We do not believe what we say we believe.
We say that "apart from God we can do nothing," but we spend our days apart from Him, trying to accomplish all sorts of things on our own.
We say that we love God and others more than we love ourselves, but we dedicate our time to serving self.
We say He is our peace—and yet we have none.
Why?
The prophet Isaiah spelled it out for us: If we have no peace, it is because our minds are not focused on God and we don't trust Him. I wish I could find a way around that truth, but there is none. If we have no peace in our lives, it is because we have been sucked into the black hole of lies that contradict the truth of God's Word and tell us that it's all up to us and we'd better do/be/experience all we can while we can. The only way to escape that black hole is to consciously reject the lies and begin once again to flood our minds with the Scriptures—read them, meditate on them, memorize them, and act on them. It may not change our circumstances or erase our problems or diminish our responsibilities, but it will replace our pointless busyness with focused purpose. With that comes "joy unspeakable" and a "peace that passes all understanding."
Time is short, beloved. Don't waste it on pursuits that have no purpose or promise of eternal value. I, for one, do not want to breathe my last having wasted my life on empty activities instead of giving it away to honor God and serve others.
May the peace that comes only from basking in His sweet presence envelop you this day and always….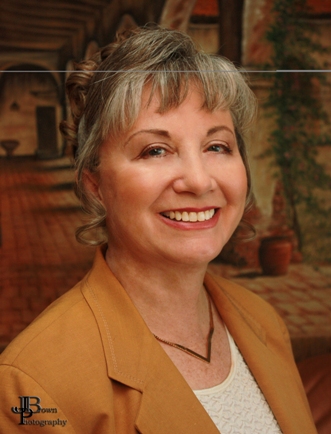 Kathi Macias, popular speaker and prolific author, is an Angel-award winning writer who has published nearly thirty books, including her latest releases, Mothers of the Bible Speak to Mothers of Today (New Hope Publishers) and My Son John (a novel from Sheaf House). Whether keyboarding her latest book, keynoting a conference, or riding on the back of her husband's Harley, Kathi "Easy Writer" Macias is a lady on a mission to communicate God's vision. Her insightful words—filled with passion, humor and soul nourishment—refresh audiences from all walks of life. To learn more about Kathi or to book her for your next event, visit www.KathiMacias.com. Spanish translations by Cynthia Alcantara (cynthia.alcantara1@gmail.com).