Pero el generoso pensará generosidades,
Y por generosidades será exaltado.
Isaías 32:8 RV De los muchos y grandes comentarios literarios (y un puñado de comentarios no tan grandes) que he recibido en mis dos nuevas novelas, Ningún Amor Más Grande y Más Que Conquistadores, (en ingles solamente), el más significativo vino de un hombre joven a mediados de su adolescencia.
"Acabo de terminar de leer Ningún Amor Más Grande," me dijo él. "Realmente me gustó la historia, pero la mejor parte fue que esto me ayudó a entender lo que significa ser noble y generoso. Y ahora yo también quiero ser noble y generoso."
Wow. Tuve ganas de alzar una bandera que dijera "¡Misión Cumplida!" Si alguna vez nuestra gente joven — o nosotros como un país/nación/mundo— necesitamos un desafío fresco a la nobleza, es ahora. La palabra "noble" ha desaparecido casi de nuestro vocabulario, y creo que esto es una pérdida trágica. Una de las definiciones de esta palabra rara vez usaba es "de un carácter moral o mental exaltado o excelencia." Esto es exactamente a lo qué ese joven hombre se refería y a lo que él aspiró a hacerse. ¿Y no debíamos todos nosotros hacer lo mismo?
Las Escrituras nos dicen, y la lógica lo confirma, que alguien que es noble "idea proyectos nobles." ¿Qué otra clase de proyectos idearía una persona noble? De acuerdo con su carácter, la persona hace planes que están basados en un alto carácter moral o mental. Aún más, las Escrituras nos aseguran que los proyectos basados en esa clase de fundición permitirán al planificador mantenerse firme y no caer.
Por supuesto, lo opuesto es también verdadero. Los proyectos que no son nobles, pero más bien son egocéntricos y malévolos no crean una fundición firme. ¡Cuándo los vientos del golpe o de la adversidad (y así ocurrirá) soplan, la fundición innoble se caerá con toda seguridad.
Como Cristianos debemos mostrar el camino en lo que se refiere a buscar la nobleza. Aunque la palabra también sea usada para denotar nacer en una clase terrenal superior o de realeza, esto más que todo denota con seguridad el nacer en la mayor de todas las realezas - el Reino de Dios. Si somos hijos renacidos de Dios, entonces hemos nacido en la nobleza, una línea sanguínea de realeza, y nuestras vidas y proyectos deberían reflejar esto. ¡Deseo que nosotros podamos, como el hombre joven que me dio su breve pero excelente comentario de mi libro, ser reconocido por todos quiénes nos encuentran como aquellos que idean proyectos nobles y por lo tanto están de pie firme cuando los vientos de adversidad soplan!
***
But the noble man devises noble plans;
And by noble plans he stands.
Isaiah 32:8, NASB
Of the many rave reviews (and a handful of not-so-rave reviews) I've received on my two new novels, No Greater Love and More than Conquerors, the most meaningful came from a young man in his mid-teens.
"I just finished reading No Greater Love," he told me. "I really liked the story, but the best part was that it helped me understand what noble means. And now I want to be noble too."
Wow. I felt like raising a "Mission Accomplished" banner! If ever our young people—or we as a country/nation/world—needed a fresh challenge to nobility, it's now. The word "noble" has nearly vanished from our vocabulary, and I believe that's a tragic loss. One of the meanings of this seldom used word is "of an exalted moral or mental character or excellence." That's exactly what that young man was referring to and what he aspired to become. And shouldn't we all?
The Scriptures tell us, and logic confirms, that someone who is noble "devises noble plans." What other sort of plans would a noble person devise? In keeping with his character, the person makes plans that are based on high moral or mental character. Further, the Scriptures assure us that plans built on that sort of foundation will enable the planner to stand firm and not fall.
Of course, the opposite is also true. Plans that are not noble but rather self-centered and devious do not create a firm foundation. When the winds of adversity blow (and they will!), the ignoble foundation will surely fall.
As Christians we must lead the way when it comes to seeking nobility. Though the word is also used to denote being born into an earthly ruling class or royalty, it more surely denotes being born into the greatest royalty of all—the Kingdom of God. If we are born-again children of God, then we have been born into nobility, a royal bloodline, and our lives and plans should reflect that. May we, like the young man who gave me such a brief but excellent review of my book, be known by all who meet us as those who devise noble plans and therefore stand strong when the winds of adversity blow!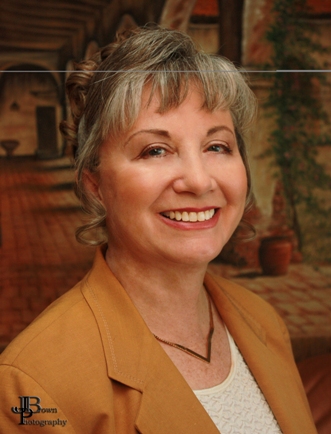 Kathi Macias, popular speaker and prolific author, is an Angel-award winning writer who has published nearly thirty books, including her latest releases, Mothers of the Bible Speak to Mothers of Today (New Hope Publishers) and My Son John (a novel from Sheaf House). Whether keyboarding her latest book, keynoting a conference, or riding on the back of her husband's Harley, Kathi "Easy Writer" Macias is a lady on a mission to communicate God's vision. Her insightful words—filled with passion, humor and soul nourishment—refresh audiences from all walks of life. Join Kathi as she hosts "Write the Vision" every Thursday from 6—7 p.m. (Pacific Time) via THE International Christian Network (www.theicn.com). To learn more about Kathi or to book her for your next event, visit www.KathiMacias.com. Spanish translations by Cynthia Alcantara (cynthia.alcantara1@gmail.com).