Porque si callas absolutamente en éste tiempo, respiro y liberación vendrá de alguna otra parte para los Judíos; más tú y la casa de tu padre pereceréis. ¿Y quien sabe si para ésta hora has llegado al reino?
Ester 4:14 RV ¡Que semana ha sido ésta! El viernes mí madre que tiene ya casi 87 años de edad y vive con nosotros se puso muy enferma, y tuve que llamar una ambulancia. Los días siguientes fueron divididos entre ir y venir del hospital, y en tratar de apagar incendios aquí en la casa. Entre todo esto mi computadora se arruinó. Cuando llamé a mi persona de confianza que me podía ayudar con la computadora, él no podía ayudarme por un par de días. (Como puedes ver, ya está compuesta desde entonces, sin haber perdido ningún dato – ¡Gracias a Ti, Señor!) Y mi mamá ya salió del hospital y está en casa, un poco más débil después de la experiencia, pero restableciéndose muy bien.
Esa es parte de la vida ¿verdad? Ya que soy un "monstruo de orden," a mí en realidad no me gustan las sorpresas - o interrupciones a mis días ya-planeados. Pero suceden, y continuarán sucediendo mientras caminamos sobre ésta tierra. Lo importante es como manejamos esas sorpresas e interrupciones, y quien es el que toma las decisiones y pone en orden nuestros pasos durante esos días en la tierra.
Ester aprendió esa lección de una forma muy difícil. Aunque por supuesto no por su propio gusto, ella era la reina de un rey pagano. Y como tal, vivía con lujo y comodidad, aunque no sin un sacrificio personal. Habiendo sido criada por un Judío de fe, su tío Mardoqueo, debe de haber sido muy doloroso para ella el haber compartido su vida con alguien que no compartía su fe – sin mencionar el hecho que ella tenía que guardar su herencia y su fe en secreto si ella quería preservar su vida y su posición.
Entonces vino la gran interrupción. Debido a las malas tramas de Amán, el rey ordenó aniquilar a todos los Judíos. Mardoqueo animó a Ester a usar su posición para influenciar al rey y buscar una forma de salvar a su pueblo Judío, pero Ester respondió que a ella la podían matar si ella iba a donde el rey con semejante petición.
Mardoqueo sabiamente le dijo que si ella ignoraba su deber de salvar a su pueblo simplemente porque no quería perder su propia vida, ella y su familia morirían de todas maneras, ya que tarde o temprano su descendencia Judía se iba a descubrir. Entonces él hizo una de las observaciones más profundas que jamás se hayan escrit ¿Y quien sabe si para ésta hora has llegado al reino?
A nosotros los Cristianos nos gusta pensar que sabemos el por que estamos aquí – cual es nuestro propósito y llamado. ¿Somos escritores? Nuestro propósito es escribir. ¿Somos cantantes? Debemos de cantar. ¿Somos maestros? Debemos de enseñar. Pero ¿que sucedería si nuestra escritura, canto o enseñanza es interrumpida con el chance de hacer algo mucho más grande? - algo obviamente ordenado por Dios y que sin embargo ¿nos puede costar nuestras propias vidas?
El misionero Jim Elliot, quien fue asesinado en 1956 mientras trataba de evangelizar la tribu de los Waodani por medio de sus esfuerzos en la operación Auca, una vez dijo que no se era ningún tonto para rendirse fácilmente cuando no se puede ni guardar ni ganar lo que no se puede perder. Ester hubiera sido una tonta si hubiera tratado de preservar su propia vida, en vez de arriesgarla en un intento para salvar la vida del pueblo escogido por Dios. Al final de todo, ella triunfó salvando a los Judíos, incluyéndose a ella misma. ¿Por qué? Porque ella reconoció e interpretó la interrupción en su vida que resumió su razón de haber sido puesta en la tierra desde un principio.
Dios nos crió a cada uno de nosotros con un propósito, y aunque nosotros pensemos que sabemos cual es ese propósito, en realidad no tenemos ni la menor idea sino hasta que nos llega repentinamente, sacudiéndonos de nuestra pre-planeada y ordenada existencia con un llamado para estar listos a sacrificar nuestras vidas sirviendo a Dios y a los demás. ¿Responderemos? ¿O seremos lo suficientemente tontos para tratar de aferrarnos a aquello que no se puede preservar, en vez de entregarlo para ganar aquello que no se puede perder?
Ester entendió esa gran verdad, así como lo hizo Jim Elliot. Deseo que nosotros podamos con mucho gusto y con júbilo andar en ello también…
***
"For if you remain completely silent at this time,
relief and deliverance will arise for the Jews from another place,
but you and your father's house will perish.
Yet who knows whether you have come to the kingdom
for such a time as this?"
Esther 4:14
What a week this has been! On Friday my almost 87-year-old mother (who lives with us) became extremely ill, and I had to call for an ambulance. The next few days were split between going back and forth to the hospital, and trying to put out fires here at home. In the midst of it all, my computer died. When I called my trusty computer guy, he was unable to work on it for a couple of days. (As you can see, it has since been fixed, with no loss of data—thank You, Lord!) And Mom is home from the hospital, a bit weaker from the experience, but doing well.
That's part of life, isn't it? Being an "order freak," I really don't like surprises—or interruptions to my planned-out days. But they happen, and will continue to do so as long as we walk on this earth. The important thing is how we handle those surprises and interruptions, and who gets to call the shots and order our steps throughout those days on earth.
Esther learned that lesson the hard way. Though undoubtedly not by choice, she was queen to a pagan king. As such, she lived in luxury and ease, though not without personal sacrifice. Having been raised by a faithful Jew, her uncle Mordecai, it must have been painful for her to share her life with one who didn't share her faith—not to mention the fact that she had to keep her Jewish heritage and faith a secret if she wanted to preserve her life and position.
Then came the big interruption. Due to the scheming of the evil Haman, the king ordered that all Jews be killed. Mordecai encouraged Esther to use her position to influence the king to find a way to save the Jewish people, but Esther responded that she could be killed if she went to the king with such a request.
Mordecai wisely told her that if she ignored her duty to try to save her people simply because she didn't want to lose her own life, she and her family would die anyway, since sooner or later her Jewish heritage would be discovered. Then he made one of the most profound observations ever recorded: "Yet who knows whether you have come to the kingdom for such a time as this?"
We Christians like to think we know why we're here—what our purpose and calling is. Are we writers? Our purpose must be to write. Are we singers? We must sing. Are we teachers? We shall teach. But what if our writing or singing or teaching is interrupted with a chance to do something bigger—something obviously ordered by God and yet which may cost us our very lives?
Missionary Jim Elliot, who was killed in 1956 while attempting to evangelize the Waodani people through efforts known as Operation Auca, once said that he is no fool who gives up what he cannot keep to gain what he cannot lose. Esther would have been a fool to try to preserve her own life, rather than risk it in an attempt to save the lives of God's chosen people. As it turned out, she was successful in saving the Jews, including herself. Why? Because she recognized and responded to the interruption in her life that summarized her reason for having been placed on this earth in the first place.
God created each of us with a purpose, and though we may think we know what that purpose is, in reality we may not have a clue until it sideswipes us, jolting us from our pre-planned, orderly existence with a call to lay down our lives in service to God and others. Will we respond? Or will we be so foolish as to try to hold on to that which cannot be preserved, rather than relinquishing it to gain that which cannot be lost?
Esther understood that great truth, as did Jim Elliot. May we willingly and joyfully walk in it as well…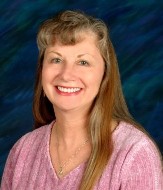 Kathi Macias, popular speaker and prolific author, is an Angel-award winning writer who has published twenty-one books and hundreds of articles. Whether keyboarding her latest book, keynoting a conference, or riding on the back of her husband's Harley, Kathi "Easy Writer" Macias is a lady on a mission to communicate God's vision. Her insightful words—filled with passion, humor and soul nourishment—refresh audiences from all walks of life. To book Kathi for your next event, email kenbarry@thebarryagency.com. For more information, visit www.KathiMacias.com. Spanish translations by Cynthia Alcantara (cynthia.alcantara1@gmail.com).