Pero él, queriendo justificarse…
San Lucas 10:29 RV Cuando un abogado le preguntó a Jesús cual era el más importante de todos los mandamientos/leyes judías, Jesús le respondió que amara a Dios con todo su corazón, alma, fuerza y pensamiento… y que amara al "prójimo como a sí mismo."
¡Qué cuadro de la Cruz que se presentaba en el futuro de Cristo! A causa de Su sacrificio venidero, los seres humanos serían capaces de decidir alcanzar el cielo y amar a Dios, pero Jesús quería que ellos supieran que también deben alcanzar a los demás y amar a los demás — sus "vecinos".
Aquí es donde el problema entró para el abogado. Como él indudablemente se consideró "un hijo de Abraham," un judío fiel que observaba la ley judía y por lo tanto amaba a Dios, él no desafió la primera parte de la respuesta de Jesús. ¿Pero la parte sobre amar a su vecino? aquí es donde él se ofendió.
¿"Quién es mi vecino"? preguntó. ¿En otras palabras, a quién debo amar tan desinteresadamente como me amo a mi mismo? ¿Otros Judíos fieles? ¿Seres queridos y amigos y familia? ¡Por supuesto que no a todos! ¿Sería imposible…verdad? Afrontémosl hay algunas personas que simplemente no son adorables. ¡La respuesta del abogado nos dice que él estaba bien consciente de esa gente no muy adorable y quiso asegurarse que había una escapatoria (una preocupación principal por tipos legales!) que impidió su necesidad de amar esa clase personas. En otras palabras, él trataba de "justificarse" y su carencia del amor incondicional por otros.
Antes de que juzguemos a ese abogado demasiado severamente, quizás deberíamos preguntarnos con qué frecuencia discutimos con Dios en una tentativa "de justificarnos". Sabemos que no es bueno mentir, ¿pero no hay veces que los medios justifican el fin? ¿No tenemos ninguna duda que no debemos matar, y sin embargo no lo dijo el mismo Jesús que la raíz de odiar a alguien (hasta llamarlos "necios" o algún otro nombre despectivo) es lo mismo que la raíz del mal que nos lleva a matar? Y sin embargo intentamos justificarnos con argumentos lógicos, terrenales y mundanos. Como el abogado que le preguntó a Jesús, nuestras palabras traen una respuesta de nuestro Señor que quita nuestras excusas y encara nuestra hipocresía.
El abogado no podía justificarse, y no lo podemos hacer nosotros. La Cruz - alcanzando el cielo y alcanzando a los demás — es la única justificación que encontraremos alguna vez en esta tierra. ¡Podemos nosotros graciosamente y sin reservas seguir con fuerza después diariamente, justo cuando ofrezcamos su amor incondicional y perdón a los demás!
***
Wanting to justify himself…
Luke 10:29, NKJV When a lawyer questioned Jesus as to what were the most important of all the commandments/Jewish laws, Jesus told him to love the Lord with all his heart, soul, strength, and mind…and "your neighbor as yourself."
What a picture of the Cross that lay in Christ's future! Because of His coming sacrifice, human beings would be able to choose to reach upward and love God, but Jesus wanted them to know that they must also reach outward to love others—their "neighbors."
That's where the problem came in for the lawyer. Because he undoubtedly considered himself a "son of Abraham," a faithful Jew who observed Jewish law and therefore loved God, he didn't challenge the first part of Jesus' answer. But the part about loving his neighbor? That's where he took exception.
"Who is my neighbor?" he asked. In other words, whom must I love as unselfishly as I love myself? Other faithful Jews? Loved ones and friends and family? Surely not everyone! That would be impossible…wouldn't it?
In our own strength and out of our own resources, of course it is. Let's face it: there are some people who are just flat unlovable. The lawyer's response tells us that he was well aware of those unlovable people and wanted to make sure there was a loophole (a major concern for legal types!) that precluded his having to love that sort of person. In other words, he was trying to "justify himself" and his lack of unconditional love for others.
Before we judge that lawyer too harshly, perhaps we should ask ourselves how often we argue with God in an attempt to "justify" ourselves. We know it's wrong to lie, but aren't there times when the end seems to justify the means? We have no doubt that it's wrong to murder, and yet didn't Jesus Himself say that the root of hating someone (even calling them a "fool" or some other such derogatory name) is the same as the root of evil that spurs us to murder? And yet we attempt to justify ourselves with worldly logic and earthly arguments. Like the lawyer who questioned Jesus, our words bring a response from our Lord that strips away our excuses and confronts our hypocrisy.
The lawyer couldn't justify himself, and neither can we. The Cross—reaching toward heaven and out to others—is the only justification we will ever find on this earth. May we graciously and unreservedly follow hard after it daily, even as we offer its unconditional love and forgiveness to others!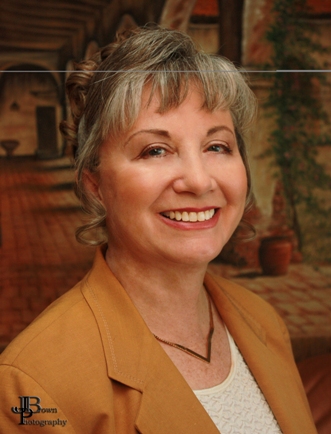 Kathi Macias, popular speaker and prolific author, is an Angel-award winning writer who has published nearly thirty books, including her latest releases, Mothers of the Bible Speak to Mothers of Today (New Hope Publishers) and My Son John (a novel from Sheaf House). Whether keyboarding her latest book, keynoting a conference, or riding on the back of her husband's Harley, Kathi "Easy Writer" Macias is a lady on a mission to communicate God's vision. Her insightful words—filled with passion, humor and soul nourishment—refresh audiences from all walks of life. Join Kathi as she hosts "Write the Vision" every Thursday from 6—7 p.m. (Pacific Time) via THE International Christian Network (www.theicn.com). To learn more about Kathi or to book her for your next event, visit www.KathiMacias.com. Spanish translations by Cynthia Alcantara (cynthia.alcantara1@gmail.com).