"… Ciertamente el obedecer es major que los sacrificios."
1 Samuel 15:22 RV He oído por muchos años que mucho se discute sobre la guerra espiritual y persecución de Cristianos, pero la mayor parte de nosotros, al menos en este país, realmente no experimentamos la persecución extrema que los creyentes en otras partes del mundo soportan por su fe. Por ejemplo, sé de una esposa y madre que está encarcelada en la China, separada de su familia y amigos, por editar una revista Cristiana, el tipo de trabajo que muchos de nosotros hacemos cada día.
Y aún no quiero minimizar o trivializar los ataques injustos que algunos creyentes reciben, aún en esta tierra. Una amiga mía pasa actualmente por tal ataque porque ella se ha atrevido a cruzar la corriente principal de Hollywood y hacer una película políticamente incorrecta que expone "a un lobo vestido oveja" que no es más que un culto enmascarado como una rama del cristianismo. ¿Pero hasta en medio de este asalto verbal, cómo debería mi amiga calibrar su éxito en esta empresa? ¿El hecho que la película pueda que no sea un éxito de taquilla indique que ella ha fallado? ¿Debería ella colgar su cabeza en el fracaso porque algunos críticos de películas no han etiquetado su película como "una presentación estelar"?
¡Claro que no ! Independientemente de lo que Dios nos ha llamado para hacer en este mundo, si permitimos que nosotros caigamos en la trampa de juzgar nuestro éxito por la respuesta del mundo, estamos en el peligro grave de la caída en una desesperación sin esperanza. Después de todo, si usamos los estándares del mundo para juzgar la vida de nuestro querido Salvador, entonces Jesús tendría que ser considerado un fracaso. Jesús no era un fracaso; Él era un éxito porque Él completó el trabajo que Su Padre le envió para hacer aquí en la tierra. Él obedeció Dios…y Él ganó. Y esto es exactamente lo que tenemos que hacer.
La guerra espiritual es ganada o perdida en el punto de decisión cuyo objetivo seguiremos. Cuando decidimos obedecer Dios, nosotros ganamos… sin que importen los resultados visibles. Aquella esposa y madre China, sufriendo en la prisión y aislada de sus seres amados, ha ganado porque ella decidió obedecer a Dios. Aquí en América no somos diferentes. Si decidimos obedecer a Dios, hemos ganado, aunque el premio no nos puede ser concedido hasta que nosotros hagamos la transición al otro lado.
Las coronas del mundo se deslustrarán todas y se descolorarán, pero la corona de honradez, que es ahora mismo guardada para aquellos que aman Su aparición (ver a 2 Tim. 4:6-8), nunca se oxidará o destruirá porque será otorgada a nosotros por el mismo Señor, el que es un Juez Justo y Honrado, El que es un ejemplo de obediencia al Dios más Alto. Ponga su mente ahora para obedecer Su orden y realizar Su objetivo para su vida, y usted podrá descansar en el aseguramiento de que su tiempo aquí en la tierra será juzgado como un éxito.
***
"…to obey is better than sacrifice."
1 Sam. 15:22 I've heard a lot of talk over the years about spiritual warfare and persecution of Christians, but most of us, at least in this country, don't really experience the extreme persecution that believers in other parts of the world endure for their faith. For example, a wife and mother named Li Ying is imprisoned in China, separated from family and friends, for editing a Christian magazine, the type of work that many of us do on a daily basis.
And yet I don't want to minimize or trivialize the unjust attacks that some believers experience, even in this land. A friend of mine is currently going through such an attack because she has dared to cross the Hollywood mainstream and make a politically incorrect movie that exposes a "wolf in sheep's clothing" cult trying to masquerade as a branch of Christianity. But even in the midst of this verbal assault, how should my friend gauge her success in this venture? Does the fact that the movie may not be a box-office bestseller mean she has failed? Should she hang her head in defeat because some of the movie critics haven't labeled her film a "stellar presentation"?
Of course not! Whatever God has called us to do in this world, if we allow ourselves to fall into the trap of judging our success by the world's response, we are in grave danger of falling into hopelessness and despair. After all, if we used the world's standards to judge the life of our beloved Savior, then Jesus would have to be considered a failure. Jesus was not a failure; He was a success because He completed the work His Father sent Him here to do. He obeyed God…and He won. And that's exactly what we have to do.
Spiritual warfare is won or lost at the point of deciding whose purpose we will follow. When we choose to obey God, we win…regardless of the visible results. Li Ying, though suffering in prison and isolated from loved ones, has won because she chose to obey God. We here in America are no different. If we choose to obey God, we have won, though the prize may not be awarded us until we cross over to the other side.
The world's crowns will all tarnish and fade, but the crown of righteousness, which is even now laid up for those who love His appearing (see 2 Tim. 4:6-8), will never rust or be destroyed because it will be bestowed on us by the Lord Himself, the one and only Righteous Judge, the One who set the example of obedience to the Most High God. Set your mind now to obey His command and fulfill His purpose for your life, and you can rest in the assurance that your time here on earth will be deemed a success.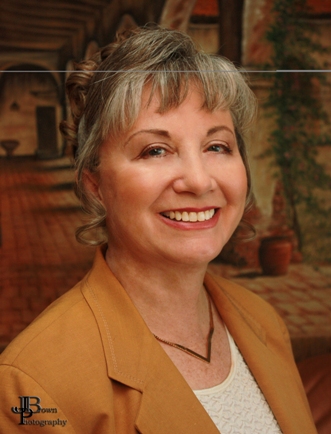 Kathi Macias, popular speaker and prolific author, is an Angel-award winning writer who has published nearly thirty books, including her latest releases, Mothers of the Bible Speak to Mothers of Today (New Hope Publishers) and My Son John (a novel from Sheaf House). Whether keyboarding her latest book, keynoting a conference, or riding on the back of her husband's Harley, Kathi "Easy Writer" Macias is a lady on a mission to communicate God's vision. Her insightful words—filled with passion, humor and soul nourishment—refresh audiences from all walks of life. Join Kathi as she hosts "Write the Vision" every Thursday from 6—7 p.m. (Pacific Time) via THE International Christian Network (www.theicn.com). To learn more about Kathi or to book her for your next event, visit www.KathiMacias.com. Spanish translations by Cynthia Alcantara (cynthia.alcantara1@gmail.com).