Esto recapacitaré en mi Corazón, por lo tanto esperaré.
Por la misericordia de Jehová no hemos sido consumidos,
Porque nunca decayeron sus misericordias.
Nuevas son cada mañana; grande es tu fidelidad.
"Mi porción es Jehová," dijo mi alma; por tanto en él esperaré."
Lamentaciones 3:21-24 RV ¿Se encuentra usted alguna vez muy entretenido en lo qué el mundo llama "noticias" (lo cuál realmente no es nada menos que un refrito de la misma materia vieja por periodistas ensimismados y expertos políticos retrasados para su jubilacion)? ¿Es fácil hacerlo, verdad? Ahora mismo especialmente, cuando los informes financieros negativos abundan, las naciones terroristas obtienen la energía nuclear, y la avería moral de la sociedad se intensifica a niveles nunca antes imaginados. Y aún …
Esta mañana cuando oré y busqué a Dios para una palabra de estímulo, Él me dirigió al Libro de Lamentaciones-al lugar aparentemente raro para encontrar una palabra de esperanza o un rayo de luz. Pero cuando lo leí, yo sabía que este era en efecto el lugar en donde yo tenía que estar en las Escrituras para ver la fidelidad de Dios más claramente. Ya que como ustedes pueden ver, mis queridos amigos, es cuando nuestro mundo parece estar en lo más oscuro que la luz de Dios es la más brillante. La clave es recordar donde está nuestra esperanza… y donde no está.
Sin tener en cuenta nuestra convicción política, si realmente queremos brillar por la luz de Dios en un mundo oscuro, debemos entender primero que ningún candidato humano en una posicion política puede "salvarnos" de los líos de nuestra propia fabricación. Ningún presidente o Senador, Miembro del Congreso o Juez pueden limpiar la suciedad del pecado humano. Si nos consideramos conservadores o liberales, Republicano o Demócrata (o ninguno de los susodichos), nosotros no podemos rechazar y rebelarnos contra Dios sin cosechar por último las consecuencias de una sociedad atea. Y aún como es tan claramente demostrado en el Libro de Lamentaciones, escrituras escritas por la mano de Dios por medio del "del profeta lloroso," Jeremias - es en medio de oscuridad y desesperación que la esperanza verdadera es encontrada, y donde la piedad de Dios y la compasión y la fidelidad son más apreciadas.
Sin tener en cuenta lo que vemos continuando alrededor de nosotros, mis queridos amigos, recordemos la promesa que Dios nunca dejará o abandonará a Su gente, y que donde dos o más de nosotros nos juntamos en Su nombre, allí está Él en nuestro medio. Con eso como nuestra esperanza, podemos descansar con júbilo en Sus piedades, que son nuevas cada mañana. ¡Grande es Su fidelidad!
***
This I recall to my mind, therefore I have hope.
Through the Lord's mercies we are not consumed, because His compassions fail not.
They are new every morning; great is Your faithfulness.
"The Lord is my portion," says my soul, "Therefore I hope in Him!"
Lam. 3:21-24
Do you ever find yourself being caught up in what the world calls "news" (which really isn't anything but a rehash of the same old stuff by self-absorbed talking heads and overdue-for-retirement political pundits)? It's easy to do, isn't it? Right now it is especially so, as financial gloom-and-doom reports abound, terrorist nations obtain nuclear power, and the moral breakdown of society escalates at levels never before imagined. And yet…
This morning as I prayed and sought God for a word of encouragement, He directed me to the Book of Lamentations—a seemingly odd place to find a word of hope or a ray of light. But as I read, I knew this was indeed the place I needed to be in the Scriptures to see God's faithfulness most clearly. For you see, dear ones, it is in when our world seems darkest that God's light shines brightest. The key is to remember where our hope lies…and where it does not.
Regardless of our political persuasion, if we truly want to shine God's light in a dark world, we must first understand that no human candidate for office can "save" us from the messes of our own making. No President or Senator, Congressman or Judge can clean up the dirt of human sin. Whether we consider ourselves conservative or liberal, Republican or Democrat (or none of the above), we cannot reject and rebel against God without ultimately reaping the consequences of a godless society. And yet—as is so clearly demonstrated in the Book of Lamentations, written by God through the hand of the "weeping prophet," Jeremiah—it is in the midst of darkness and despair that true hope is found, and where God's mercy and compassion and faithfulness are most appreciated.
Regardless of what we see going on around us, beloved, my we hold fast to the promise that God will never leave or forsake His people, and that where two or more of us are gathered in His name, there He is in our midst. With that as our hope, we can joyfully rest in His mercies, which are new every morning. Great is His faithfulness!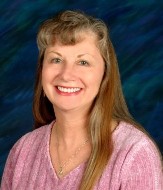 Kathi Macias, popular speaker and prolific author, is an Angel-award winning writer who has published twenty-one books and hundreds of articles. Whether keyboarding her latest book, keynoting a conference, or riding on the back of her husband's Harley, Kathi "Easy Writer" Macias is a lady on a mission to communicate God's vision. Her insightful words—filled with passion, humor and soul nourishment—refresh audiences from all walks of life. To book Kathi for your next event, email kenbarry@thebarryagency.com. For more information, visit www.KathiMacias.com. Spanish translations by Cynthia Alcantara (cynthia.alcantara1@gmail.com).