"Porque donde esté vuestro tesoro, allí estará también vuestro corazón."
San Mateo 6:21 RV
Las palabras de Jesús sobre el tesoro suenan sobre todo verdaderas y relevantes en esta temporada de pre-Navidad, ¿verdad? Esta es una temporada cuando proclamamos adorar y seguir al Rey de Reyes, cuyo cumpleaños celebramos el Día de Navidad, a menudo somos sometidos a prueba durante estas semanas de compra frenética y gastos. Esa prueba es resumida en esta pregunta: ¿Dónde está nuestro tesoro? Como Jesús dijo, la respuesta a esa pregunta revela a donde está nuestro corazón.
Una vez asistí al servicio de una iglesia donde el pastor daba una enseñanza sobre este versiculo, y temprano en su sermón él le preguntó a una señora en la fila delantera si él podía tomar prestado su cartera. Ella vaciló un momento antes de concordar. El pastor entonces puso la cartera de la señora en el púlpito y siguió con su enseñanza. Durante del resto del servicio, nosotros en la congregación no podíamos menos que notar que los ojos de la mujer nunca dejaron el púlpito, aun cuando el pastor anduvo alrededor de la plataforma mientras predicaba. Esto fue una ilustración poderosa de su mensaje.
Y no una que no habló en voz alta y claramente a mi corazón, podría yo añadir. Yo ciertamente no podía pensar mal de la mujer por querer mantener su cartera a la vista, ya que a nosotros las mujeres no nos gusta separarnos de nuestras carteras, ¿verdad? Guardamos no sólo nuestros talonarios de cheques, dinero en efectivo, y nuestras carteras de crédito allí, pero mucho más que aparentemente nos identifica, como fotografías de la familia y otros recuerdos. Pero por último, ¿qué dice esto sobre nuestros corazones? ¿Es posible que como creyentes todavía tengamos mucho crecimiento y maduración que hacer en lo que se refiere al entendimiento de nuestros tesoros verdaderos?
En los dos versículos que preceden a la declaración de Jesús de "donde esté vuestro tesoro, allí estará también vuestro corazón" Él nos advirtió contra el enfoque en el amontonamiento de tesoros temporales aquí en de la tierra más bien que eternos en el cielo. Entonces, en el versículo 33, lo resumió así: "Más bien buscad primeramente el reino de Dios y Su justicia, y todas estas cosas os serán añadidas."
Jesús quiso que nosotros entendiéramos que el Padre sabe nuestras necesidades, y podemos confiar en Él para satisfacerlas. Lo que el Padre desea de nosotros es un corazón que realmente lo busca, primero y siempre. Deseo que nosotros podamos activamente hacer eso hoy, durante toda la temporada de Navidad, y durante todo el año, mientras añadimos a nuestros tesoros en el cielo y experimentamos las alegrías de preferir a un Padre fiel que fielmente satisface todas nuestras necesidades "Mi Dios, pues, suplirá todo lo que os falta conforme a sus riquezas en gloria en Cristo Jesús" (Filipenses 4:19).
***
"For where your treasure is, there your heart will be also."
Matthew 6:21, NKJV Jesus' words about treasure ring especially true and relevant in this pre-Christmas season, don't they? It is a time when we who claim to worship and follow the King of Kings, whose birthday we celebrate on Christmas Day, are often put to the test during these weeks of frenzied shopping and spending. That test is summed up in this question: Where is our treasure? As Jesus said, the answer to that question reveals where our heart is.
I once attended a church service where the pastor was teaching on this verse, and early on in his sermon he asked a lady in the front row if he could borrow her purse. She hesitated a moment before agreeing. The pastor then set her purse on the pulpit and proceeded with his teaching. Throughout the remainder of the service, we in the congregation couldn't help but notice that the woman's eyes never left the pulpit, even when the pastor walked around the stage as he spoke. It was a powerful illustration of his message.
And not one that didn't speak loudly and clearly to my heart, I might add. I certainly couldn't think ill of the woman for wanting to keep her purse in sight, as we women don't like being separated from our purses, do we? We keep not only our checkbooks, cash, and credit cards in there, but so much else that seemingly identifies us, such as family pictures and other mementoes. But ultimately, what does that say about our hearts? Is it possible that as believers we still have a lot of growing and maturing to do when it comes to understanding our true treasures?
In the two verses preceding Jesus' statement that "where your treasure is, there your heart will be also," He cautioned us against focusing on amassing temporal treasures here on earth rather than eternal ones in heaven. Then, in verse 33, He summed it up like this: "But seek first the kingdom of God and His righteousness, and all these things shall be added to you."
Jesus wanted us to understand that the Father knows our needs, and we can trust Him to meet them. What the Father desires from us is a heart that truly seeks Him, first and always. May we actively do so today, throughout the Christmas season, and all year long, as we add to our treasures in heaven and experience the joys of a caring and faithful Father who faithfully meets all our needs "according to His riches in glory by Christ Jesus" (Philippians 4:19).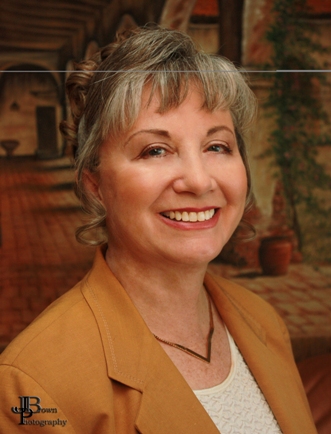 Kathi Macias, popular speaker and prolific author, is an Angel-award winning writer who has published nearly thirty books, including her latest releases, Mothers of the Bible Speak to Mothers of Today (New Hope Publishers) and My Son John (a novel from Sheaf House). Whether keyboarding her latest book, keynoting a conference, or riding on the back of her husband's Harley, Kathi "Easy Writer" Macias is a lady on a mission to communicate God's vision. Her insightful words—filled with passion, humor and soul nourishment—refresh audiences from all walks of life. Join Kathi as she hosts "Write the Vision" every Thursday from 6—7 p.m. (Pacific Time) via THE International Christian Network (www.theicn.com). To learn more about Kathi or to book her for your next event, visit www.KathiMacias.com. Spanish translations by Cynthia Alcantara (cynthia.alcantara1@gmail.com).