"Es necesario que Él crezca, pero que yo mengue."
San Juan 3:30 RV
Hace un par de años, mientras buscaba al Señor para dirección en el futuro, sentí las palabras en mi corazón, "alguien tiene que arreglar las sillas." Como resultado, me pasé el siguiente año sirviendo a otras personas en ministerios públicos, y resultó siendo uno de mis años más productivos de mi vida, a medida que Él crecía… yo menguaba.
Ésta mañana una querida amiga me escribió diciéndome que se había recordado del año cuando yo "arreglaba las sillas" cuando leyó algo que alguien había escrito. Aparentemente el caballero que escribió el artículo estaba buscando tener un gran ministerio para el Señor, y el Espíritu Santo lo dirigió a "detener la escalera" a un hombre que estaba pintando.
La idea que Dios tiene de un "gran ministerio" y la de nosotros casi siempre no es la misma… pero la de Él es siempre la correcta. Si "Bien hecho, buen y fiel siervo" es el mensaje que queremos oír al final de nuestras vidas, es importante que nos ocupemos del negocio de nuestro Padre… y no del nuestro. Si nosotros todavía estamos arreglando y siguiendo nuestras propias agendas, tenemos mucho por alcanzar hasta llegar a esa gran cualidad de la humildad que es el sello de un servicio de lealtad.
Hubo una vez que tuve el honor de trabajar para un hombre llamado Dr. Richard Halverson, quien en ese tiempo era el "Chaplan" del Senado de los Estados Unidos. Creo que una de las cosas que más me impresionó a mí acerca de éste gran hombre era su humildad, la cual salía a relucir varias veces, aunque nunca tan claramente como en una Noche Buena, hacen un par de décadas.
El Dr. Halverson y yo trabajábamos contra el reloj para terminar el proyecto de un libro, y yo opté por seguir trabajando todo el día antes de cerrar todo para la Noche Buena y el Día de la Navidad. Mientras trabajaba, me encontré con un callejón sin salida, necesitando una respuesta inmediata a la pregunta que solamente el Dr. Halverson o uno de sus asociados me podía dar. Yo sabía que la probabilidad de que alguien estuviera todavía trabajando en sus oficinas en el día de la Noche Buena era muy poca, pero decidí llamar y dejar un mensaje, deseando que la secretaria del Dr. Halverson revisara los mensajes y me llamara de regreso con la respuesta.
Imagínate mi sorpresa cuando, en vez de una maquina telefónica que responde a mensajes electrónicos, el propio Mr. Halverson contestó el teléfono. Él me explicó que había mandado a sus empleados a su casa temprano para que disfrutaran el día de fiesta pero sintió que debía de venir a la oficina para encargarse de algunos detalles necesarios. Cuando le dije el por que lo llamaba, él inmediatamente se puso a trabajar, buscando en los archivos hasta que encontró la respuesta. Me llamó de regreso como dos horas después para darme la información que yo necesitaba, y estábamos de regreso en el horario.
Nunca jamás éste gran caballero me dio la impresión de que él era "demasiado importante" para atender ese detalle o acomodarme a mí en un día festivo. Su tiempo y su propia vida le pertenecían al Señor, y con grandes deseos y mucho gozo vivió cada momento de su vida actuando de acuerdo – aunque esto significara "acomodar las sillas" deteniendo escaleras, o buscando entre los archivos en una Noche Buena.
Andemos en tal humildad, a medida que Él crece… y nosotros menguamos.
***
"He must increase, but I must decrease"
John 3:30
A couple of years ago, as I sought the Lord for future direction, I sensed these words in my heart: "Somebody has to set up the chairs." As a result, I spent the following year serving others in public ministry, and it turned out to be one of the most blessed and productive years of my life, as He increased…and I decreased.
This morning a dear friend wrote to me and said she was reminded of my year of "setting up chairs" when she read something someone else had written. Apparently the gentleman who wrote the piece was seeking to "do" great ministry for the Lord, and the Holy Spirit directed him to "hold the ladder" for a man who was painting.
God's idea of "great ministry" and ours is often not the same…but His is always right. If "well done, good and faithful servant" is the message we want to hear at the end of our lives, it's important that we are about the Father's business…and not our own. If we are still setting and following our own agendas, we have a long way to go to reach that sought-after quality of humility that is the hallmark of faithful service.
I once had the honor of working with a man named Dr. Richard Halverson, who at the time was the Chaplain of the United States Senate. I suppose the one thing that most impressed me about this great man was his humility, which came to light several times, though never more clearly than on Christmas Eve day, a couple of decades ago.
Dr. Halverson and I were racing the clock to complete a book project, and I had opted to spend the day working on it before shutting down for Christmas Eve/Christmas day. As I worked, I found myself at an impasse, needing an immediate answer to a question that only Dr. Halverson or one of his associates could answer. I knew the likelihood of reaching anyone in his office on Christmas Eve day was slim, but I decided to call and leave a message, hoping Dr. Halverson's secretary might check messages and get back to me with an answer.
Imagine my surprise when, instead of an answering machine, Dr. Halverson himself answered the phone. He explained that he had sent his staff home to enjoy the holiday but felt that he should come in to attend to some necessary details. When I told him why I was calling, he immediately went to work, digging through files until he found the answer. He called me back a couple of hours later and gave me the information I needed, and we were back on schedule.
Never once did this fine gentleman give me any indication that he was "too important" to attend to such a detail or to accommodate me on a holiday. His time and his very life belonged to God, and he willingly and cheerfully spent every moment living and acting accordingly—even if it meant setting up chairs, holding up ladders, or digging through file cabinets on Christmas Eve.
May we all walk in such humility, as He increases…and we decrease.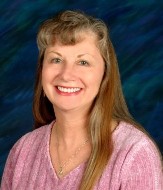 Kathi Macias, popular speaker and prolific author, is an Angel-award winning writer who has published twenty-one books and hundreds of articles. Whether keyboarding her latest book, keynoting a conference, or riding on the back of her husband's Harley, Kathi "Easy Writer" Macias is a lady on a mission to communicate God's vision. Her insightful words—filled with passion, humor and soul nourishment—refresh audiences from all walks of life. To book Kathi for your next event, email kenbarry@thebarryagency.com. For more information, visit www.KathiMacias.com. Spanish translations by Cynthia Alcantara (cynthia.alcantara1@gmail.com).