"Esta es la obra de Dios,
que creáis en el que Él ha enviado."
San Juan 6:28 - 29 RV Una mujer fue una vez al ya difunto Reverendo E.V. Hill y le pidió que orara por ella porque el diablo la perseguía. El cariñoso pero sabio pastor le dijo que el diablo no andaba atrás de ella, ya que ella no había hecho lo suficiente por Dios para recibir la atención del diablo.
Una declaración interesante, en la luz del hecho que Jesús nos dijo que la única cosa que realmente estamos llamados para HACER como Cristianos es creer en Jesús, Aquel que fue enviado por Dios.
¿Parece bastante fácil, verdad? Sin embargo, la verdad es que muchas personas que dicen creer en Jesús cuando, de hecho, ellos no creen. Ah, ellos pueden creer que Él vino como un Bebé, nacido en un pesebre. Ellos hasta pueden creer que Su Padre es Dios. Ellos pueden creer que Él fue crucificado y hasta que Él resucitó. ¿Pero es eso suficiente? ¿Es esa la clase de fe Jesús de la que nos hablaba cuándo explicó "la obra es de Dios" que es requerida de aquellos que se llaman creyentes?
¡No. No es suficiente, ya que las Escrituras nos dicen en Santiago 2:19 que "hasta los demonios creen" esto y mucho más, ya que a diferencia de muchos de nosotros, ellos al menos tiemblan en el pensamiento!
El Reverendo Hill, sin duda quiso que esta mujer entendiera de lo que tenemos que aferrarnos — que "la fe sin obras es muerta" (James 2:20). En otras palabras, si lo que DECIMOS que creemos no gobierna como realmente vivimos, entonces quizás realmente no lo creemos.
Jesús vino a la tierra para hacer más que darnos un buen ejemplo; Él vino para pagar el precio requerido para restaurar la humanidad a la relación con Dios. El nacimiento, la muerte, y la resurrección de Cristo están necesariamente afiliados y están juntos. La Navidad y la Pascua están para siempre entrelazadas. Esa es la clase de fe a la que Dios nos llama cuando recordamos y celebramos el nacimiento de Su Hijo durante esta temporada de Navidad. Esa es la clase de fe que pone al diablo en alerta y lo pone nervioso. A Él no le importa cuánto nosotros decimos que creemos a menos que, en efecto, realmente vivamos esa fe, así como nuestro Salvador que fue antes que nosotros, viviendo Su unión al Padre y como Él con mucho gusto se colgó en la cruz. Esta es la clase de fe que va más allá del pesebre a la tumba, culminando en la Resurrección.
Y cuando caminamos en esa clase de fe, no habrá nada que el diablo - o cualquiera/cualquier cosa - que nos descarrile, porque la victoria ya ha sido ganada.
¡Feliz Navidad, mis queridos amigos(as), y que celebren ustedes en cierta forma que el diablo tiemble… y que todo el cielo se regocije!
***
"This is the work of God,
that you believe in Him whom He sent."
John 6:28-29 A woman once went to the late Rev. E.V. Hill and asked him to pray for her because the devil was after her. The kind but wise pastor told her that the devil was not after her, as she hadn't done enough for God to get the devil's attention.
Interesting statement, in light of the fact that Jesus told us that the only thing we are really called to DO as Christians is to believe in Jesus, the One sent by God.
Sounds easy enough, doesn't it? However, the truth is that many people claim to believe in Jesus when, in fact, they don't. Oh, they may believe He came as a Babe, born in a manger. They may go so far as to believe that His Father is God. They may believe He was crucified and even that He rose from the dead. But is that enough? Is that the sort of faith Jesus was talking about when He explained the "work of God" that is required of those who call themselves believers?
No. It's not enough, for the Scriptures tell us in James 2:19 that "even the demons believe" that much—and more, for unlike many of us, they at least tremble at the thought!
Rev. Hill no doubt wanted this woman to understand what we all need to grasp—that "faith without works is dead" (James 2:20). In other words, if what we SAY we believe does not govern how we actually live, then perhaps we don't really believe it.
Jesus came to earth to do more than set a good example for us; He came to pay the required price to restore mankind to relationship with God. The birth, death, and resurrection of Christ are necessarily joined together. Christmas and Easter are forever intertwined. That is the kind of faith that God calls us to as we remember and celebrate the birth of His Son during this Christmas season. It is the kind of faith that puts the devil on alert and makes him nervous. He doesn't care how much we spout off about what we believe unless, indeed, we actually live out that faith, just as our Savior who went before us, living out His connection to the Father as He willingly hung on the cross. It's the kind of faith that goes beyond the manger and tomb, climaxing in Resurrection.
And when we walk in that kind of faith, there will be nothing the devil—or anyone/anything else—can do to derail us, for the victory has already been won.
Merry Christmas, beloved, and may you celebrate in such a way that the devil trembles…and all heaven rejoices!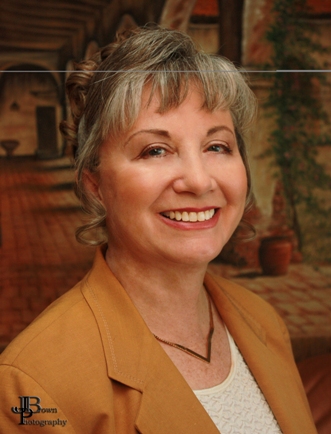 Kathi Macias, popular speaker and prolific author, is an Angel-award winning writer who has published nearly thirty books, including her latest releases, Mothers of the Bible Speak to Mothers of Today (New Hope Publishers) and My Son John (a novel from Sheaf House). Whether keyboarding her latest book, keynoting a conference, or riding on the back of her husband's Harley, Kathi "Easy Writer" Macias is a lady on a mission to communicate God's vision. Her insightful words—filled with passion, humor and soul nourishment—refresh audiences from all walks of life. Join Kathi as she hosts "Write the Vision" every Thursday from 6—7 p.m. (Pacific Time) via THE International Christian Network (www.theicn.com). To learn more about Kathi or to book her for your next event, visit www.KathiMacias.com. Spanish translations by Cynthia Alcantara (cynthia.alcantara1@gmail.com).