"El temor de Jehova es el principioo de la sabiduria,
Y el conocimiento del Santisimo es la inteligencia."
Provervios 9:10 RV Mucho se ha dicho de la necesidad de una educacion y de la importancia de un titulo universitario – y yo no niego este punto. Pero al mismo tiempo, una persona puede tener una cadena de titulos y de letras despues de su nombre y carecer de sabiduria y conocimiento, puesto que la Biblia nos dice que la sabiduria COMIENZA cuando tenemos temor a Dios, y el conocimiento solamente viene cuando continuamos desarrollando una sabiduria y relacion intima con Dios. En fin, la Biblia nos dice claramente que "Dice el necio en su corazon: 'No hay Dios'" (psalmos 14:1). Una persona que busca la sabiduria y el conocimiento lograra su meta poseyendo un temor a Dios que es saludable y llegando a conocerlo mas intimamente. Hacer lo contrario, dice la Biblia, es negar a Dios, y continuar como un necio.
La mayor parte de nosotros como creyentes podemos ver la verdad de estas declaraciones, porque cada uno de nosotros llego a ese punto en nuestras vidas cuando primero reconocimos nuestra necesidad de Dios y llegamos a donde El con un arrepentimiento muy humilde. Ese fue el PRINCIPIO de la sabiduria. Pero ¿Hemos aumentado nuestra sabiduria y ganado conocimiento cultivando una relacion que fue establecida cuando nos convertimos en creyentes verdaderos? ¿O nos hemos quedado satisfechos descansando en la primera fase de la sabiduria y nunca nos hemos movido a una relacion mas profunda que produce conocimiento?
Si no estamos seguros, nos podemos preguntar como reaccionamos cuando escuchamos las noticias por la noche en la television. ¿Nos alarman las noticias? ¿Nos confirma con anticipo cinismo dentro de nosotros cuando vemos el mundo a nuestro alrededor? O nos causa que reflexionemos en lo que dice Dios acerca de la depravidad absoluta de la naturaleza humana aparte de Su Espiritu en nosotros – y entonces oramos por aquellos que estan involucrados en los eventos de las noticias? ¿Y que sucede cuando recibimos un insulto o una burla de alguien? Exhibimos nosotros la sabiduria y el conocimiento que brota de una relacion intima con Dios, ofreciendo gracia a la persona que nos ha herido confiando que Dios va a tratar con el corazobn de esa persona? ¿ nos "lanzamos a la yugular" y, en un desplante necio y tonto tratando de defendernos, usamos palabras que no son las de un creyente y permitimos que fluyan de nuestro corazon y de nuestra boca en un atentado a pagar por el insulto?
Nuestra reaccion/respuesta a estas ocurrencias dice volumenes de la profundida sabiduria y conocimiento dentro de nosotros, y nos dice si vemos la vida por medio de los ojos del mundo o de los ojos de Dios. Por supuesto, que esta simple declaracion nos puede mandar a la mayoria de nosotros en un despotente espiral de condenacion, ya que ninguno de nosotros reacciona/responde como lo debemos de hacer siempre, y que por supuesto no era nuestra intencion. Despues de todo, ninguno de nosotros es perfecto; ninguno de nosotros a llegado todavia. Todos somos "una obra en proceso," y nos tropezamos por medio del camino. Pero lo importante es que en realidad "vamos caminando," obedientemente y con humildad siguiendo al Maestro y creciendo en sabiduria y conocimiento mientras profundizamos nuestra relacion con EL, una relacion que incluye un respeto y temor que son saludables a Aquel que mantiene nuestras vidas en las palmas de Sus manos heridas por los clavos.
Nosotros servimos a un Dios de gracia y de perdon, mis queridos amigos, pero El tambien es un Dios que merece respeto. Nosotros debemos, como lo dice el salmista, "seguirlo fuertemente" a El, creciendo siempre en sabiduria y conocimiento, exhibiendo madurez a aquellos que nos observan, buscando un camino mejor...
***
"The fear of the Lord is the beginning of wisdom,
and the knowledge of the Holy One is understanding."
Proverbs 9:10
Much is made of the need for education and the importance of a college degree—and I don't argue that point. At the same time, a person can have a string of degrees and letters after his name and still possess no wisdom or understanding, for the Bible tells us that wisdom only BEGINS when we fear the Lord, and understanding comes only as we continue to develop an intimate knowledge and relationship with God. In fact, the Bible tells us quite clearly that "The fool has said in his heart, 'There is no God'" (Psalm 14:1). A person seeking after wisdom and understanding will achieve his goal by possessing a healthy fear of the Lord and becoming more intimately acquainted with Him. To do otherwise, the Bible states, is to deny God and remain a fool.
Most of us as believers see the obvious truth of those statements, for each of us had to come to that point in our lives where we first acknowledged our need for God and turned to Him in humble repentance. That was the BEGINNING of wisdom. But have we increased our wisdom and gained understanding by cultivating the relationship that was established when we became true believers? Or have we been satisfied to rest in that beginning phase of wisdom and never move on to the deeper relationship that produces understanding?
If we're not sure, we can ask ourselves how we react when we hear the evening news on TV. Does the news alarm us? Does it confirm an already cynical worldview within us? Or does it cause us to reflect on what God says about the absolute depravity of human nature apart from His Spirit within us—and then to pray for those involved in the news event? And what about when we receive an insult or slight from someone? Do we exhibit the wisdom and understanding that flows from a deep and abiding relationship with God, offering grace to the one who has hurt us and trusting God to deal with that person's heart? Or do we "go for the jugular" and, in a foolish and futile display of self-defense, allow words unbecoming to a believer to flow from our heart and mouth in an attempt to repay the insult?
Our reaction/response to these sorts of occurrences speak volumes as to the depth of wisdom and understanding within us, and tells us whether we view life through the eyes of the world or the eyes of God. Of course, that statement alone can send most of us into a despondent spiral of condemnation, since none of us reacts/responds as we should all the time, and that certainly wasn't my intention. After all, none of us is perfect; none of us has arrived. We are all "works in progress," who stumble along the way. But the important thing is that we are indeed "on the way," obediently and humbly following our Master and growing in wisdom and knowledge as we deepen our relationship with Him, a relationship that includes a healthy and respectful fear of the One who holds our lives in the palm of His nail-scarred hands.
We serve a gracious and forgiving God, dear ones, but He is also a God worthy of respect and awe. May we, in the words of the psalmist, "follow hard" after Him, ever growing in wisdom and knowledge, and exhibiting that maturity to those who are watching, looking for a better way….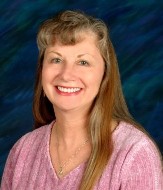 Kathi Macias, popular speaker and prolific author, is an Angel-award winning writer who has published twenty-one books and hundreds of articles. Whether keyboarding her latest book, keynoting a conference, or riding on the back of her husband's Harley, Kathi "Easy Writer" Macias is a lady on a mission to communicate God's vision. Her insightful words—filled with passion, humor and soul nourishment—refresh audiences from all walks of life. To book Kathi for your next event, email kenbarry@thebarryagency.com. For more information, visit www.KathiMacias.com. Spanish translations by Cynthia Alcantara (cynthia.alcantara1@gmail.com).