"Lleva la barca hacia aguas más profundas, y echen allí las redes para pescar."
Lucas 5:4 NVI
Este cuento "de pescar" en Lucas 5 es uno de mis favoritos, quizás porque yo pueda identificarme con los pescadores frustrados. Eran como yo. Yo tengo mis rutinas y mis formatos confortables para terminar las listas de las cosas que tengo que hacer. ¿No los tiene usted? Pero también tengo mi Señor y Salvador quien is muy experto en deshacerlos.
Esos pescadores habían seguido la norma de pescar por la noche pero no habían recogido nada. Habían pescado en todos los mejores lugares—pero todavía nada. Entonces viene Jesús y les dice, "Lleva la barca hacia agues más profundas." No solamente les mandaba a aventurarse fuera de su bienestar, pero les decía que lo hacían cuando nadie más echaba las redes. Sus instrucciones suponían que si lo obedecerían y pescarían según su mandato en vez de la sabiduría de esos tiempos, recogerían una cantidad de pescado.
¿Cuántas veces nos hemos sentido frustrados exactamente como esos pescadores, porque hicimos todas las cosas correctas y todavía no producimos resultados? Entonces Jesús viene y dice, "Trate de hacer algo diferente. Olvídese de lo que el mundo le dice es la cosa prudente de hacer y siga mis instrucciones."
"¡Pero Señor, sus instrucciones no son razonables!"
"¡Nadie nunca recogió nada de esa manera antes!"
"Todas las encuestas y todos los eruditos dicen que no saldrá bien.
"No pienso que sea capaz de hacer eso, Señor." Todos hemos contestasdo de maneras semejantes de vez en cuando, ¿verdad? La verdad es que tenemos miedo. Llevando la barca hacia aguas más profundas cuando casi todos están quedándose con toda la seguridad en la orilla no es un escenario que nos gusta. El alternativo es que podemos quedarnos en la orilla con los que insisten en seguir su propia manera y no produciendo nada—o podemos ariesgarnos y obedecer las instrucciones del Señor de pescar.
Todo se reduce a una cosa: ¿Estamos aquí para pescar o para pasar el tiempo en la orilla inventando maneras nuevas y mejores para pescar y discutiendo la mejor manera de cumplirlas? Si escogemos ésta, podemos ser los mejores equipados, pero no tenemos pescado para probarlo.
Yo sí pienso llevar la barca hacia agues más profundas y salir bien pescando. ¿y usted?
***
"Launch out into the deep and let down your nets for a catch."
Luke 5:4
This particular "fishing story" in Luke 5 is one of my favorites, perhaps because I can so relate to the frustrated fishermen. How like me they were! I have my own self-imposed routines and comfortable formats to enable me to get through my daily to-do lists, don't you? But I also have a Lord and Savior who is quite adept at "rocking my boat."
These fishermen had been following the norm of fishing at night but had caught nothing. They had fished in all the best spots—still nothing. Then here comes Jesus and tells them to "launch out into the deep." Not only was He instructing them to venture beyond their comfort zone, but he was telling them to do so at a time when no one else was throwing out their nets. And yet, His instructions implied that if they would obey Him and fish according to His direction rather than the generally accepted wisdom of the day, they would land a sizeable catch.
How many times have we found ourselves frustrated, just like those fishermen, because we've done all the "right" things and yet produced no results? Then along comes Jesus and says, "Try something different. Forget what the world tells you is the wise or prudent thing to do, and follow my instructions instead."
"But Lord, Your instructions don't make sense!"
"No one's ever caught anything that way before!"
"All the polls and pundits say it won't work!"
"I don't think I'm capable of doing that, Lord!" We've all responded in similar ways at one time or another, haven't we? But the bottom line is, we're scared. Launching out into the deep when nearly everyone else is staying safely on shore is not an appealing scenario. But the alternative is that we can remain on shore with those who insist on following their own way and producing nothing—or we can take a chance and obey the instructions of the Master Fisherman.
It all comes down to one thing: Are we hear to catch fish…or to spend time on the shoreline, inventing new and better ways to fish and discussing how best to implement them? If we choose the latter, we may be the best-equipped fishermen around, but we have no fish to show for it.
I, for one, plan to launch out into the deep and do some serious fishing. How about you?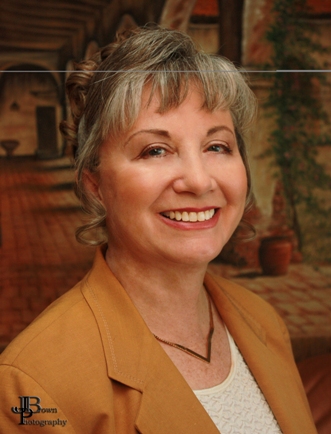 Kathi Macias, popular speaker and prolific author, is an Angel-award winning writer who has published nearly thirty books, including her latest releases, Mothers of the Bible Speak to Mothers of Today (New Hope Publishers) and My Son John (a novel from Sheaf House). Whether keyboarding her latest book, keynoting a conference, or riding on the back of her husband's Harley, Kathi "Easy Writer" Macias is a lady on a mission to communicate God's vision. Her insightful words—filled with passion, humor and soul nourishment—refresh audiences from all walks of life. Join Kathi as she hosts "Write the Vision" every Thursday from 6—7 p.m. (Pacific Time) via THE International Christian Network (www.theicn.com). To learn more about Kathi or to book her for your next event, visit www.KathiMacias.com. Spanish translations by Cynthia Alcantara (cynthia.alcantara1@gmail.com).