"Yo conozco tus obras, que ni eres frío ni caliente.
¡Ojala fueras frío o caliente!
Pero por cuanto eres tibio, y no frío ni cliente,
Te vomitaré de mi boca."
Apocalipsis 3: 15-16 Jesús siempre decía la verdad en amor, aunque Sus palabras a menudo enfadaran a Sus oyentes. Por supuesto, Él sabía antes de decirlas cuales serian las reacciones de ellos, pero Él no se concernió con decir las cosas con palabras distintas para no ofender a nadie. Él los amaba demasiado para eso.
Jesús no ha cambiado. Él todavía nos ama lo suficientemente hoy para decirnos la verdad — no para hacernos daño o mutilarnos o justificarse, pero para ayudarnos a dar la vuelta a la única Verdad que nos puede poner en libertad.
Recuerdo el día que Jesús me puso en libertad con Su Verdad. Fue el viernes, 5 de Julio de 1974, y supe en ese momento que nunca más sería la misma. Verdad Verdadera - Jesús y todo lo que Él ha hecho por nosotros y requiere de nosotros – cambia a aquellos que lo reciben. El antes y después de nuestras vidas nunca debería ser lo mismo. ¡Cuándo nacemos otra vez, tenemos el mismo Espíritu de Dios que vive dentro de nosotros, y eso, mis amigos, es un cambio radical!
Me pregunto a veces, si perdemos la vista de cómo de radical significa ser Cristiano. Mi padre terrenal, que no era un creyente hasta los últimos días de su vida, era famoso por decirnos "hagan todas las cosas en moderación." Cuando esto refiere a comer chocolates o coleccionar mariposas, supongo que este es un buen consejo. Cuando esto significa seguir a Jesús, este consejo no se aplica en absoluto.
Jesús era el radical, y si proclamamos seguirlo, entonces debemos ser radicales también. No hay ningún cupo en el Reino de Dios para creyentes tibios. De hecho, el mismo Jesús dijo que si somos tibios en nuestra relación con Él, Él nos "vomitará" (nos escupirá) de Su boca. "Wow". No es una cosa "muy agradable" de decir, ¿verdad? de hecho, cuando yo estaba pequeña, si yo hubiera dicho algo así a uno de mis hermanos, mi mamá habría venido después con una barra del jabón "Ivory", lista a enseñarme algunas buenas maneras.
Las palabras de Jesús son diferentes. Sus palabras no son para vivir una vida moderada o políticamente correcta o predicar un evangelio socialmente aceptable. Sus palabras son sobre dejar todo atrás — todo lo que tiene que ver con una vida de todo-sobre-mi que es tan natural en nosotros cuando no conocemos realmente a Jesús — y seguir con fuerza a Quién puso la barra para un estilo de vida de primero-tú en este mundo de primero-yo.
Sé que nunca podemos conseguir el nivel de perfección que Jesús modeló, pero esto no es ninguna excusa para aceptar o modelar una fe tibia. Hemos sido llamados para ser radicalmente diferentes de aquellos que todavía no han sido puestos en libertad por Aquel que es "el camino, la verdad, y la vida." Se supone que nosotros nadamos río arriba, contra la corriente — y esto no es ninguna tarea fácil. ¡Pero ah, las recompensas al final de viaje merecen todo esto! Y la compañía bendita de Jesús y otros creyentes a lo largo del camino hace la peregrinación sobre todo muy dulce.
¡Hagan algo radical hoy, compañeros de viaje! Rechacen ser tibios, y luego miren maravillados las cosas asombrosas que Dios hará en sus vidas.
***
"I know your works, that you are neither cold nor hot.
I could wish you were cold or hot.
So then, because you are lukewarm,
and neither cold nor hot, I will spew you out of My mouth."
Revelation 3:15-16
Jesus always spoke the truth in love, even though His words often angered His listeners. Of course, He knew before He said them what His listeners' reactions would be, but He didn't concern Himself with rephrasing things so He wouldn't offend anyone. He loved them too much for that.
Jesus hasn't changed. He still loves us enough today to speak the truth to us—not to hurt or maim us or to justify Himself, but to help us turn to the only Truth that can set us free from ourselves.
I remember the day Jesus set me free with His Truth. It was Friday, July 5, 1974, and I knew at that moment that I would never be the same. Real Truth—Jesus and all He has done for and requires of us—changes those who receive it. The before and after of our lives should never look the same. When we are born again, we have the very Spirit of God living within us, and that, my friends, is a radical change!
I wonder sometimes, if we lose sight of just how radical it is to be a Christian. My earthly father, who was not a believer until the very last days of his life, was famous for telling us to "do all things in moderation." When it comes to eating chocolate or collecting butterflies, I suppose that's good advice. When it comes to following Jesus, it doesn't apply at all.
Jesus was radical, and if we claim to follow Him, then we must be radical too. There is no room in God's Kingdom for lukewarm believers. In fact, Jesus Himself said that if we are lukewarm in our relationship with Him, He will "spew" (spit/vomit) us out of His mouth. Wow. Not a very "nice" thing to say, is it? In fact, when I was little, if I had said something like that to one of my brothers, my mom would have come after me with a bar of Ivory soap, ready to teach me some manners.
The words of Jesus are different. They are not about living a moderate or politically correct life or preaching a socially acceptable gospel. They are about leaving it all behind—everything that has to do with the all-about-me life that is so natural to us when we don't truly know Jesus—and following hard after the One who set the bar for a you-first lifestyle in this me-first world. I know we can never achieve the level of perfection that Jesus modeled, but that's no excuse for accepting or modeling a lukewarm faith. We are called to be radically different from those who have not yet been set free by the One who is "the way, the truth, and the life." We are supposed to be swimming upstream, against the current—and that's no easy task. But oh, the rewards at the end of the journey are worth it all! And the blessed company of Jesus and other believers along the way makes the pilgrimage especially sweet.
Do something radical today, fellow travelers! Refuse to be lukewarm, and then watch in awe as God works wonders in your life.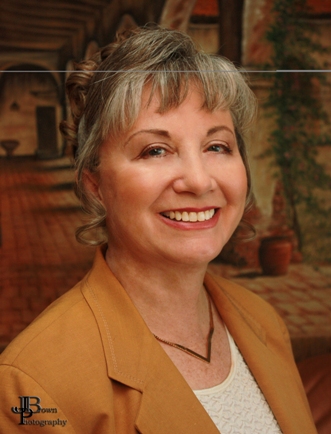 Kathi Macias, popular speaker and prolific author, is an Angel-award winning writer who has published nearly thirty books, including BEYOND ME: LIVING A YOU-FIRST LIFE IN A ME-FIRST WORLD and her latest release, HOW CAN I RUN A TIGHT SHIP WHEN I'M SURROUNDED BY LOOSE CANNONS? Whether keyboarding her latest book, keynoting a conference, or riding on the back of her husband's Harley, Kathi "Easy Writer" Macias is a lady on a mission to communicate God's vision. Her insightful words—filled with passion, humor and soul nourishment—refresh audiences from all walks of life. To learn more about Kathi or to book her for your next event, visit www.KathiMacias.com. Spanish translations by Cynthia Alcantara (cynthia.alcantara1@gmail.com).