"Yo conozco tus obras, que ni eres frío ni caliente. ¡Ojalá fueses frío o caliente!
Pero por cuanto eres tibio, y no frío o caliente, te vomitaré de mi boca."
Apocalipsis 3:15-16 RV
Una de las cosas que más amo de la Biblia es que no desperdicia las palabras. Tú no tienes que preguntarte que es lo que Jesús trató de decir cuando Él dijo que cuando somos tibios en nuestra fe hace que Él nos quiera "escupir" (vomitar) de Su boca. En esencia lo que Él está diciendo una fe diluida lo hace a Él querer vomitar.
¿Suena como un sacrilegio? No lo es. Es lo que Jesús dijo. Es parte de Su llamado a un discipulado radical. Jesús no nos ha llamado a una fe tibia que solamente presta un servicio-de-labios a Su Palabra y que talvez aparta casi todos o todos los domingos por la mañana para ir a la iglesia y compartir con otros Cristianos y leer la Biblia y orar ocasionalmente. Él nos ha llamado a una fe-vendida, un nivel de devoción y dedicación que radicalmente nos da todo - familia, posesiones, carrera, ministerio, relaciones, riqueza, y aún nuestras propias vidas – para obedecerlo a Él. Un discípulo radical no contiene nada y sigue en todo. Esa es la clase de vida que recibe un elogio de "bien hecho, buen y fiel siervo" cuando damos un paso a la eternidad.
Y va contra todo lo que nosotros sentimos y deseamos. También va casi contra todo lo que personas prácticas nos han enseñado. Mi papá, a quien amé muchísimo y quien ahora está con el Señor, pasó toda menos la ultima semana de su vida negando la existencia de Dios. Él era un hombre "común," quien nos enseñó a no irnos más de la cuenta en nada. En cuanto se refiere a cosas no-esenciales, como comer chocolate, o pasar el tiempo afuera en el sol, eso probablemente era un buen consejo. Pero en lo que se refiere a servir a Dios, no es muy bueno. Dios no desea que nosotros seamos Cristianos "comunes" con temor a dar un paso radical u ocasionalmente derrumbar algunos cuantos socialmente, políticamente, y hasta religiosamente. Jesús nos llama a una fe de "todo o nada," una fe que niega el yo y lo sigue a Él, sin importar el precio.
Nuestro problema es que hemos tratado de transformar al León de Judá en un gato, cuando en realidad el León de Judá no se puede domar – ni debiéramos desear domarlo a Él. El Mesías primero vino como el Cordero de Dios quien quita todos los pecados del mundo, pero cuando Él regrese será para juzgar a aquellos que lo han rechazado a Él como Dios y Salvador.
El llamado al discipulado es radical, mis amigos, así es que no lo tomemos en broma. Yo, por lo menos no deseo que mi fe sea tibia o que haga que Jesús me "escupa" de Su boca. Aunque el discipulado radical es costoso – requiriendo todo lo que está cerca y es querido por nosotros, incluyendo el derecho a tomar las "decisiones" en nuestra vida – es la única cosa que nos asegurará el gozo aquí en la tierra y premio en el cielo cuando nos vayamos de aquí. ¡Que todos encontremos esa fe – y radical – en Su servicio!
***
"I know your works, that you are neither cold nor hot.
I could wish you were cold or hot.
So then, because you are lukewarm, and neither cold nor hot,
I will spew you out of My mouth."
Rev. 3:15-16
One of the things I love most about the Bible is that it doesn't mince words. You don't have to wonder what Jesus meant when He said that our being lukewarm in our faith makes Him want to "spew" (spit or vomit) us out of His mouth. In essence, He is saying that ho-hum faith makes Him want to throw up.
Sound sacrilegious? It's not. It's what Jesus said. It's part of His call to radical discipleship. Jesus hasn't called us to a lukewarm faith that gives lip-service to His Word and maybe even sets aside most or even all of our Sunday mornings to attend church and mingle with other Christians and read the Bible and pray occasionally. He has called us to a sold-out faith, a level of devotion and dedication that readily gives up everything—family, possessions, career, ministry, relationships, wealth, even our very lives—to obey Him. A radical disciple holds back nothing and follows in everything. That's the kind of life that receives a "well done, good and faithful servant" commendation when we step into eternity.
And it goes against everything we feel or desire. It also goes against much of what we have been taught from non-radical people. My dad, whom I loved dearly and who is now with the Lord, spent all but the last week of his life denying the existence of God. He was a "middle of the road" kind of guy, who taught us not to go overboard with anything. When it comes to nonessentials, like eating chocolate or spending time outdoors in the sun, it was probably good advice. But when it comes to serving God, it's not so good. God doesn't want us to be "middle of the road" Christians, afraid to take a radical stand and occasionally rock a few socially, politically, or even religiously correct boats. Jesus calls us to an "all or nothing" faith, a faith that denies self and follows Him, regardless of the price.
Our problem is that we've tried to turn the Lion of Judah into a pussycat, when indeed the Lion of Judah cannot be tamed—nor should we want Him to be. The Messiah came first as the Lamb of God who takes away the sins of the world, but when He returns it will be to judge those who have rejected Him as Lord and Savior.
The call to discipleship is a radical one, folks, so let's not take it lightly. I, for one, don't want my faith to be lukewarm and to cause Jesus to "spew" me out of His mouth. Though radical discipleship is costly—requiring everything that is near and dear to us, including the right to "call the shots" in our life—it is the only thing that will assure us of joy here on earth and a heavenly reward when we pass on. May we all be found faithful—and radical—in His service!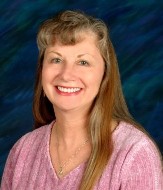 Kathi Macias, popular speaker and prolific author, is an Angel-award winning writer who has published twenty-one books and hundreds of articles. Whether keyboarding her latest book, keynoting a conference, or riding on the back of her husband's Harley, Kathi "Easy Writer" Macias is a lady on a mission to communicate God's vision. Her insightful words—filled with passion, humor and soul nourishment—refresh audiences from all walks of life. To book Kathi for your next event, email kenbarry@thebarryagency.com. For more information, visit www.KathiMacias.com. Spanish translations by Cynthia Alcantara (cynthia.alcantara1@gmail.com).