De modo que si alguno está en Cristo, nueva criatura es;
las cosas viejas pasaron; he aquí son hechas nuevas.
2 Corintios 5:17 RV Tuve la alegría y el privilegio anoche de hablar a un grupo de Celebrar la Recuperación, y como siempre, me vine muy bendecida. ¡Qué grupo de amantes-de-Jesús! Creo que una de las razones principales de esto es que ellos viven la verdad de las palabras de Jesús sobre aquellos que han sido perdonados mucho también han amando mucho.
Esta gente sabe sobre el poder de caminar en una vida nueva. Hablamos mucho de esto en la iglesia, pero realmente ¿lo entendemos o practicamos? ¡Cuándo primero me hice Cristiana, me sentía llena de alegría — y se echaba de ver! ¡Nadie me acusó de haber sido bautizada en vinagre, eso lo garantizo! Pero a medida que el tiempo continuó, me encontré tratando de alcanzar la siempre creciente lista de lo que hay que hacer. Usted sabe lo que me refier memorizar más versículos de la escritura; asistir a más clases de la escuela dominical y estudios Bíblicos; ser voluntaria para más ministerios; sobre todo, aprender y utilizar la lengua de l "Cristianismo" (es decir, "la unción," etc.)
No hay nada incorrecto con cualquiera de estas cosas, por supuesto; ¡de hecho, hasta lo recomiendo altamente (aunque iría más despacio en lo que se refiere al "Cristianismo" si yo estuviera en su lugar! El problema es que comencé a substituir la novedad verdadera de mi nueva vida que me había dado tanto gozo al principio con actividades que debilitaron aquel gozo y dañaron mi testimonio. ¿Puede alguien relacionarse a esto?
Cuando Dios dice que somos "nuevas creaciones," Él lo dice en serio. No tenemos que encontrar modos "de actuar" deferente; simplemente tenemos que "ser" quiénes Dios ha declarado ya que nosotros somos. Y esto, por supuesto, sólo pasa en Su presencia porque como nuevas creaciones vivimos ahora Su vida eterna, no nuestras propias vidas temporales. Ahora decidimos caminar como Él caminó, lo cual incluye pasar mucho tiempo con el Padre.
¿Quiere usted asegurarse que su alegría permanecerá llena hasta el desbordamiento? ¿Quiere usted demostrar esa nueva vida qué Dios le ha dado ya? Pase más tiempo con el Padre. Cultive su relación de amor con Él. Esta es la única "actividad verdadera" que es requerida de nosotros como nuevas creaciones. Y recuerde, cuando Dios dice que "las viejas cosas" han fallecido "y todas las cosas se han hecho nuevas, Él lo dice con convicción. Nosotros no tenemos que trabajar o esforzarnos por ganar la nueva vida — la recibimos cuando recibimos a Jesús como nuestro Salvador. Y esto es una verdad que nos permite descansar y alegrarnos, pase lo que pase en los procesos o las circunstancias que vienen sobre nuestro camino.
***
Therefore, if anyone is in Christ, he is a new creation;
old things have passed away;
behold, all things have become new.
2 Corinthians 5:17 I had the joy and privilege of speaking to a Celebrate Recovery group last night and, as always, came away blessed. What a group of Jesus-lovers! I believe one of the main reasons for that is that they live out the truth of Jesus' words about those who have been forgiven much also loving much.
These people know about the power of walking in newness of life. We talk about that a lot in the church, but do we really understand or practice it? When I first became a Christian, I was so full of joy—and it showed! No one accused me of having been baptized in vinegar, I guarantee you! But as time went on, I found myself getting caught up in an ever growing to-do list. You know the drill: memorize more scripture verses; attend more Sunday school classes and Bible studies; volunteer for more ministries; above all, learn and utilize the language of "Christianeze" (i.e., "anointing," "unction," "rapture," etc.)
Nothing wrong with any of these things, of course; in fact, I highly recommend them (though I'd go easy on the Christianeze if I were you!). The problem is that I began to substitute the true newness of life that had initially given me so much joy with activities that sapped that joy and damaged my testimony. Can anyone relate?
When God says that we're "new creations," He means it. We don't have to find ways to "act" new; we simply have to "be" who God has already declared us to be. And that, of course, only happens in His presence because as new creations we are now living His eternal life, not our own temporal ones. We now choose to walk as He walked, which included lots of time spent with the Father.
Do you want to be assured that your joy will remain full to overflowing? Do you want to exhibit that new life that God has already given you? Spend time with the Father. Cultivate your love relationship with Him. That's the only real "activity" that is required of us as new creations. And remember, when God says that "old things" have passed away and "all things' have become new, He means it. We don't have to work or strive to earn newness of life—we received it when we received Jesus as Savior. And that's a truth that enables us to rest and rejoice, no matter what trials or circumstances come our way.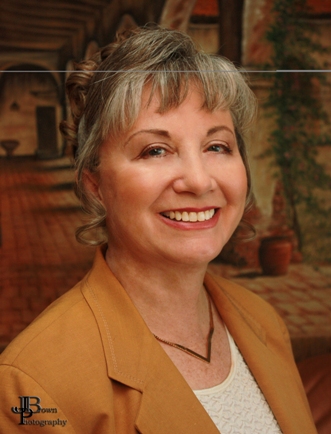 Kathi Macias, popular speaker and prolific author, is an Angel-award winning writer who has published nearly thirty books, including her latest releases, Mothers of the Bible Speak to Mothers of Today (New Hope Publishers) and My Son John (a novel from Sheaf House). Whether keyboarding her latest book, keynoting a conference, or riding on the back of her husband's Harley, Kathi "Easy Writer" Macias is a lady on a mission to communicate God's vision. Her insightful words—filled with passion, humor and soul nourishment—refresh audiences from all walks of life. Join Kathi as she hosts "Write the Vision" every Thursday from 6—7 p.m. (Pacific Time) via THE International Christian Network (www.theicn.com). To learn more about Kathi or to book her for your next event, visit www.KathiMacias.com. Spanish translations by Cynthia Alcantara (cynthia.alcantara1@gmail.com).