"Regresad vuestro corazón, y no vuestros vestidos,
y convertíos a Jehová vuestro Dios; porque misericordia es y clemente,
tardo para la ira y grande en misericordia, y que se duele del castigo."
Joel 2:13 Déjeme comenzar este seminario devocional con las palabras a un coro que Dios me dio cuando yo estaba en el hoyo del autoaborrecimiento y condena:
Recuerdo, Señor, la alegría de servirte a Ti;
Recuerdo, Señor, cuando todo lo que yo sabía eras Tú;
Fluyendo en mí, llamándome,
¡Señor, por favor úsame otra vez!
¿Ha estado usted alguna vez allí? Por supuesto que si ha estado. ¿Todos tenemos que haber estado allí, y ese es uno de los sitios más difíciles de escaparse, ¿verdad? Tenemos esta necesidad innata de castigarnos y luego intentar salir de aquel hoyo de autoaborrecimiento y condena por medio de nuestros propios esfuerzos. Pero cada tentativa vana causa el que deslicemos al fondo, más frustrados y desalentados que antes.
Ahora bien, yo sé que esto no vendrá como ninguna gran revelación, ya que todos sabemos esto, pero quizás este será el recordatorio que usted NECESITA hoy ¡DEJAR DE TRATAR SALIR DEL HOYO! Pero eso nunca sucederá. Nadie lo ha hecho anteriormente, y nadie lo hará en el futuro. Mientras permanecemos allí en nuestra propia suciedad, lamentando nuestra impotencia y depravación y recordando con gran tristeza y pena como Dios una vez nos usó a nosotros y la alegría que acompañó aquel servicio, recordemos también la gran verdad que sólo Dios puede sacarnos de aquel hoyo — y Él está listo y deseoso de hacerlo así.
Joel 2:13 nos recuerda del increíble e incambiable carácter de Dios quien nos ha redimid Él es "misericordioso y clemente, tardo para la ira, y grande en misericordia." En otras palabras, Él no se parece a nosotros. Él no es rencoroso o impaciente o sin amor. Él no siente placer en castigar a aquellos que han errado en contra de Él. Su gracia y piedad son interminables, y desea compartirlas con aquellos que se han caído de modo que Él pueda restaurarlos al servicio otra vez.
Cada uno de nosotros que ha recibido a Jesús como Salvador ha sido asegurado de pasar la eternidad con Él y ha sido también llamado por Dios a servirlo a Él y a los demás. Nunca haremos esto si permanecemos en el hoyo de nuestros propios pecados y fracasos. ¡Aterrizamos allí de vez en cuando, pero no TENEMOS QUE QUEDARNOS ALLÍ! De hecho, somos desobedientes si lo hacemos. ¡Dios nos llama, aún (¡y sobre todo!) mientras estamos en el hoyo! Él quiere que nosotros le clamemos a Él, pidamos y recibamos Su perdón, y permitamos que Él nos levante del hoyo y nos coloque otra vez en tierra firme.
Permita que Él le restaure la alegría de Su salvación y que otra vez lo(a) use en Su servicio. Mis queridos amigos, no hay mayor alegría.
***
Return to the Lord your God, for He is gracious and merciful,
slow to anger, and of great kindness."
Joel 2:13 Let me start this week's devotional with the words to a chorus God gave me when I was in the pit of self-loathing and condemnation:
I remember, Lord, the joy of serving You;
I remember, Lord, when all I knew was You;
Flowing through me, calling to me,
Lord, please use me once again!
Ever been there? Of course you have. We all have, and it's one of the toughest places to escape, isn't it? We have this innate need to punish ourselves and then attempt to climb out of that pit of self-loathing and condemnation on our own. But each futile attempt results in our slipping back to the bottom, more frustrated and discouraged than before.
Now I know this won't come as any great revelation, since we all know this fact, but perhaps it will be the reminder you need today to STOP TRYING TO CLIMB OUT OF THE PIT! It'll never happen. No one has ever done it before, and no one will ever do it in the future. As we lie there in our own filth, bemoaning our helplessness and depravity and remembering with great sadness and regret how God once used us and the joy that accompanied that service, may we also remember the great truth that only God can pull us out of that pit—and He stands ready and willing to do so.
Joel 2:13 reminds us of the stunning yet never-changing character of the God who has redeemed us: He is "gracious and merciful, slow to anger, and of great kindness." In other words, He's not like us. He doesn't hold a grudge or run out of patience or love. He doesn't take pleasure in punishing those who have wronged Him. His grace and mercy are never-ending, and He longs to extend it to those who have fallen so that He can restore them to service once again.
Each of us who has received Jesus as Savior and been assured of spending eternity with Him has also been called by God to serve Him and others. We will never do that if we remain in the pit of our own sins and failures. We all land there on occasion, but WE DON'T HAVE TO STAY THERE! In fact, we are disobedient if we do. God calls to us, even (and especially!) while we're in the pit. He wants us to reach up to Him, to ask and receive His forgiveness, and to allow Him to lift us from the pit and place us back on solid ground.
Allow Him to restore to you the joy of His salvation and once again use you in His service. There is no greater joy, beloved.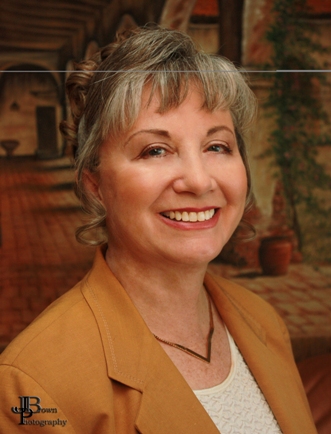 Kathi Macias, popular speaker and prolific author, is an Angel-award winning writer who has published nearly thirty books, including her latest releases, Mothers of the Bible Speak to Mothers of Today (New Hope Publishers) and My Son John (a novel from Sheaf House). Whether keyboarding her latest book, keynoting a conference, or riding on the back of her husband's Harley, Kathi "Easy Writer" Macias is a lady on a mission to communicate God's vision. Her insightful words—filled with passion, humor and soul nourishment—refresh audiences from all walks of life. Join Kathi as she hosts "Write the Vision" every Thursday from 6—7 p.m. (Pacific Time) via THE International Christian Network (www.theicn.com). To learn more about Kathi or to book her for your next event, visit www.KathiMacias.com. Spanish translations by Cynthia Alcantara (cynthia.alcantara1@gmail.com).